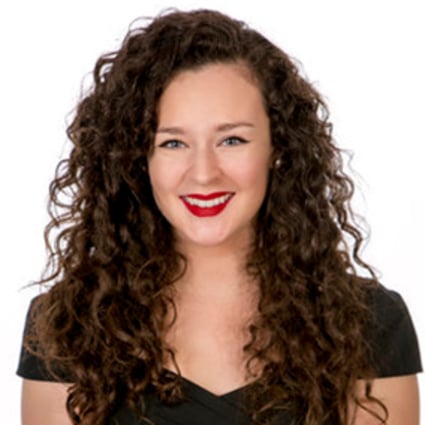 Amber Davis
Realtor
A little about me
and why I love real estate
In the summer of 2010, Amber rolled in from El Paso to the great town of Fort Worth, and she knew she had found her new home. After earning her Bachelor's Degree from Texas Christian University, Amber set off to find out how she could best serve the city that had stolen her heart. She found that real estate was the way to do it. For years, Amber has had the privilege of serving those wishing to make their home in Fort Worth, just like she did those years ago.
Amber's approach to real estate is much like her approach to life: she is a student first in all things; constantly learning from her experiences and keeping up with the latest updates to Real estate practice. With an upbeat and down to earth personality, Amber works well with others, and loves to foster an environment where all clients can express their wants and concerns freely. Her goal in every transaction is to give each client the best and smoothest home buying/selling experience. With patience, honest communication, and a willingness to take on whatever lies ahead, Amber is the perfect agent for any type of buyer or seller.
Because no client or home is the same, every transaction presents its own unique challenges. Taking on those challenges is what Amber loves the most about real estate. She considers it one of the highest honors to be entrusted with guiding buyers and sellers through their unique process, and therefore, strives to be the most genuine and detail oriented agent she can be.
In addition to being a real estate agent, Amber is also a professional actress in the DFW area. She owns a home in the Meadowbrook area of Fort Worth with her Husband, two dogs and one cat.
Our clients are awesome
and here is what they are saying
"Amber Davis is a super star! She is smart, saavy, caring & fun to look at houses with. She is perfect!"
"It's easy to have a good realtor when things go smoothly, but it's another to have a good one when things aren't so smooth. Amber is the realtor you want to represent your interests when buying or selling, hands down. After a hectic summer and needing to quickly sell our house, she navigated us through every step of the process with constant communication. We understood everything that was happening and received constant updates - she was always reachable. When we hit a few unpredictable snags with buyer financing, Amber was in constant communication with us, the lender, and the buyers' agent to get things done. She is exactly who you want in your corner and to represent your interests in real estate. We were so happy with her representation and will absolutely be using her again!"
"Amber is amazing! So helpful, responsive & great!"
"Amber was fantastic and made a very difficult housing environment as easy to navigate as could be expected. She was very informative, patient and responsive. I would certainly use her again in the future. We are very pleased."
"Amber is AMAZING! We usually don't recommend anyone...but we've already sent people to Amber! She truly went above and beyond, and we will be forever grateful. Truly impressed! Her work ethic and professionalism is second to none."
"Amber was absolutely amazing. She was so very very helpful in getting my wife and I into our first home. She was quick to answer all of our questions and worked tirelessly to find the best solutions that fit our needs. She was very kind and patient as I had no idea how to go about buying a house and had a million questions, and she went above and beyond to make it a great experience for my wife and I. There is no one else I would ever use! Thank you Amber Davis!"
"The statement ' With patience, honest communication, and a willingness to take on whatever lies ahead, Amber is the perfect agent for any type of buyer or seller' could not be a truer statement about Amber! She went the extra mile and then some working with a really difficult lender and a property that had some interesting zoning- all the while she kept an upbeat, positive attitude. I can't recommend Amber enough!!!"
"Amber Davis was an incredible help to me when I was deciding which home to buy. She was patient and understanding and continued to find good properties for me all the through the process. She gave good advice but was also allowing of me to form my own opinions of the homes we viewed. I very highly recommend her!"