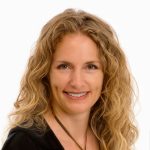 Martha Gensheimer
Realtor
A little about me
Martha Gensheimer is a real estate veteran. She began her real estate career in 2003 with a passion for helping clients through the process of selling or buying their home with honesty and integrity. Martha specializes in all facets of real estate, whether it be helping investors find their next lucrative property, navigating the way for first time home buyers, or selling high end properties, she has done it all over the years. She personally owns multiple rental properties and loves to help clients expand their investment portfolios.
Martha, and her husband Chris, raised their family in the Mistletoe Heights neighborhood where their kids went to the public schools. As a 5th generation Texan, she has deep roots in Fort Worth. Her grandmother graduated from TCU in 1932 and both of her parents also graduated as Horned Frogs.
She would love to share her passion for Fort Worth real estate with you.
Our clients are awesome
"Martha is wonderfully awesome!"
"We loved Martha! So helpful and very responsive!"
"Martha was absolutely wonderful; Always extremely professional and helpful, we are indebted to her for finding us our home in this difficult market - thank you!"
"Martha is extremely responsive and professional. We will definitely use her again!"