Thinking about moving to Fort Worth, TX?
We've got the 411 on what's happening in Cowtown. 
If you've never visited Fort Worth, it can be hard to get a sense of the city's vibe just from a blog post — but we're going to try. 
From affordable homes with big lawns to canoeing along the famous Trinity River to finger-licking BBQ joints, Fort Worth offers something for everyone. 
Whether you're a young professional just starting out, raising a family, or downsizing for retirement, Fort Worth is a great place to call home. 
To help you decide if a move to DFW is right for you, we've compiled a list of 11 things you should know about Fort Worth before relocating to the Southwest. 
1. Fort Worth, TX is NOT Dallas  
Fort Worth and Dallas are often thrown under the same location umbrella as the "DFW Metropolitan Area."  
The cities are only about 30 miles apart and share major highways and airports, but they are, in fact, quite different. 
Living in Fort Worth provides many benefits over living in Dallas. 
Fort Worth has a lower cost of living overall, but especially in the categories of housing and transportation. 
While one can expect rush-hour delays in any large city, Fort Worth has much less traffic than Dallas, which is rated in the top 10 worst places in the US for traffic. 
Fort Worth has also retained a laid-back, cowboy feel, despite its growth in recent years. 
See for yourself with a visit to the Fort Worth Stockyards, where they still drive cattle through the main street twice a day. 
When comparing the two, Fort Worth, TX offers a slower pace than Dallas and boasts a neighborly vibe with all the amenities of a big city.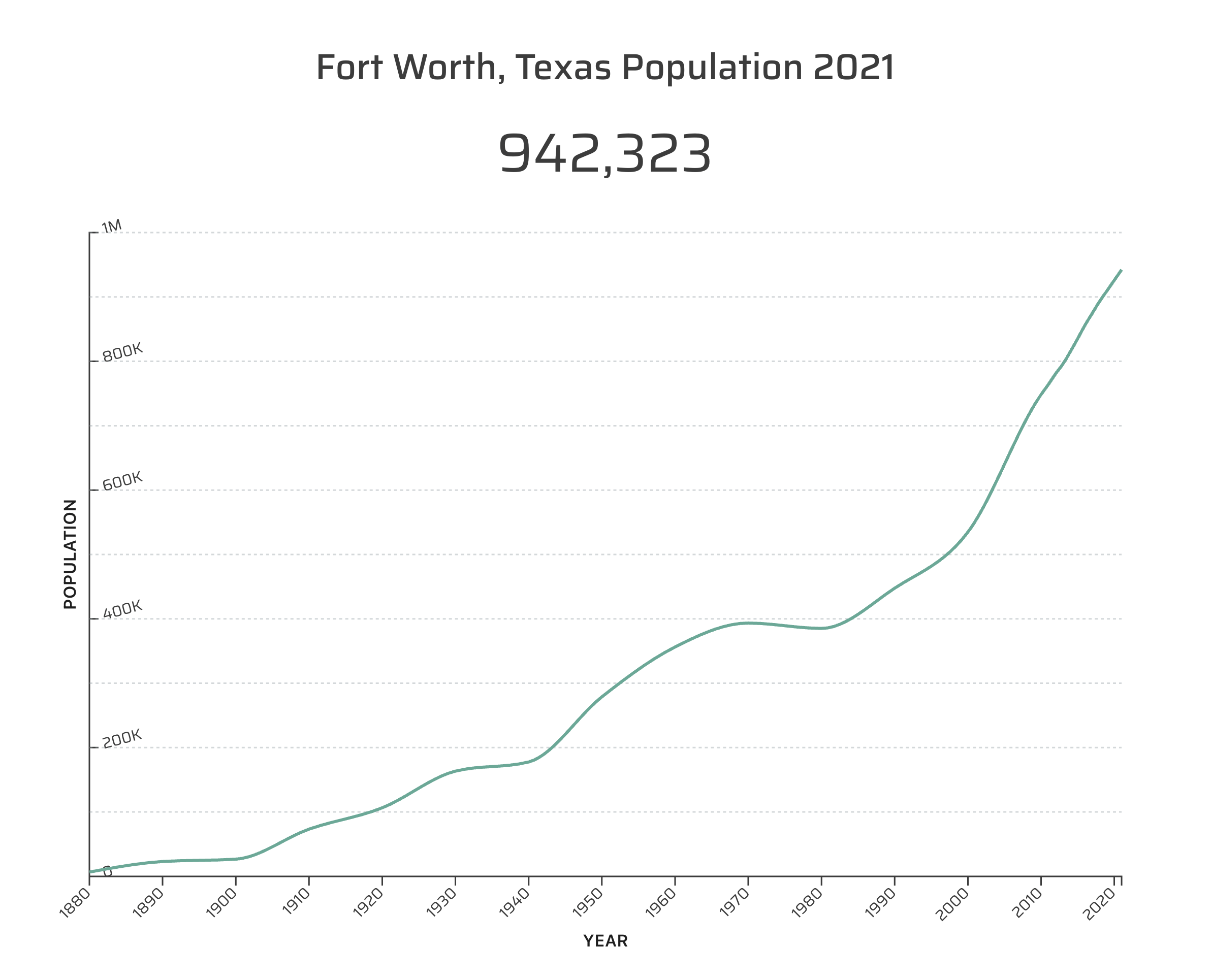 2. Population Growth  
With multiple large companies flocking to Texas in recent years, population growth is happening all over the state. 
Fort Worth, Texas is the 5th largest city in Texas and the 12th largest city in the US. 
Fort Worth's population continues to grow year after year, showing no signs of stopping.  
Fort Worth is continuing to expand, especially to the north. 
New developments are popping up everywhere throughout Fort Worth.
Instead of just looking at older homes, you should consider the pros and cons of new construction homes.
Fort Worth, TX still has lots of land available for growth potential, while maintaining the perfect balance of city and country living.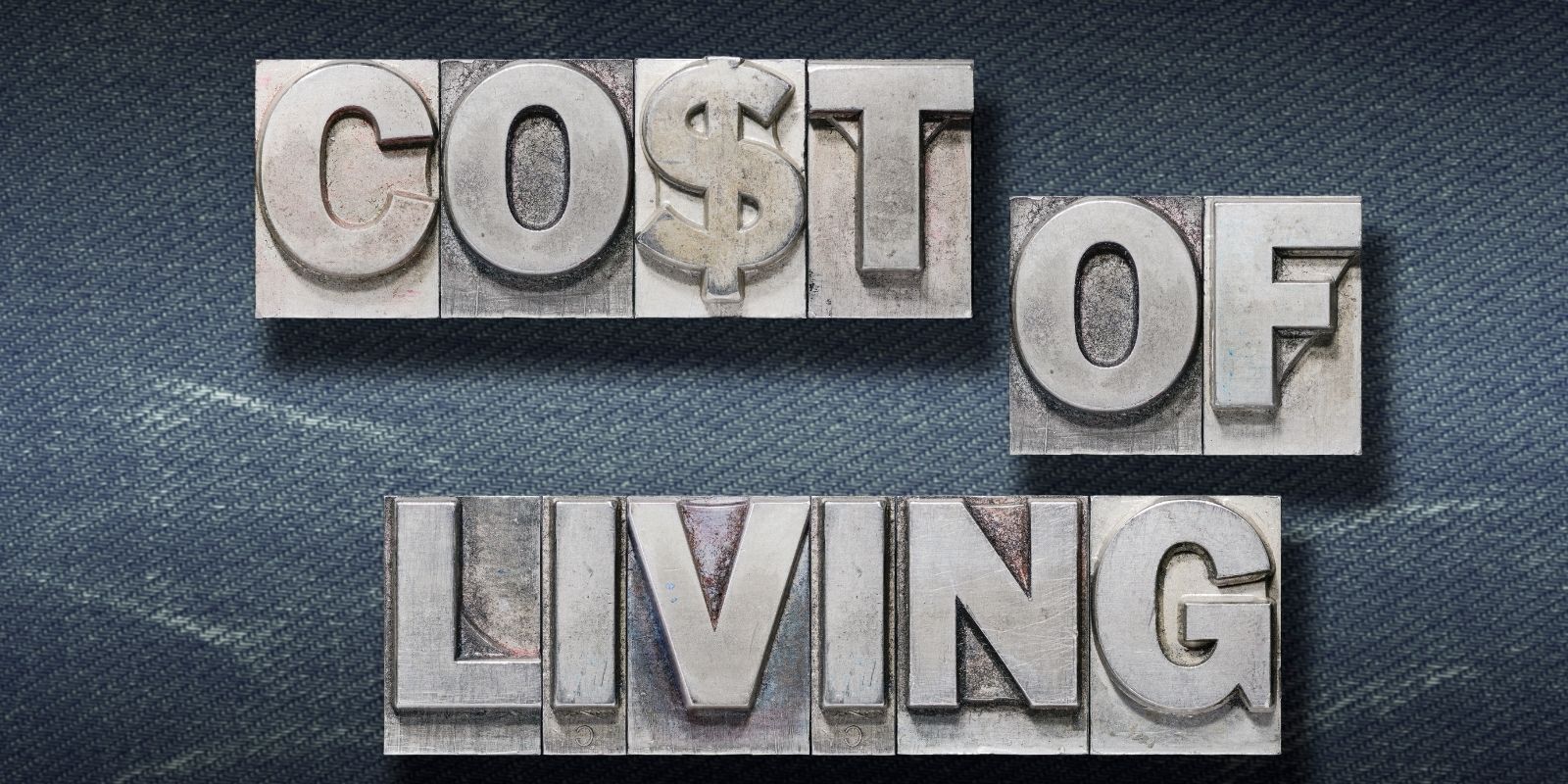 3. Cost of Living  
Fort Worth is a great place to call home. 
Homebuyers can get more bang for their buck as the average home price in Fort Worth is 21% below the national average.  
Mortgage payments average just below $860, which is 28% lower than the United States average. 
Renters save less than their home-owning counterparts, about 2% in rent payments. 
Texas has no state income tax which means bigger paychecks for workers. 
Filling up your gas tank in Fort Worth will on average cost 7% less than the national average as well. 
Fort Worth residents also save on groceries, transportation, and health care when compared to the rest of the country.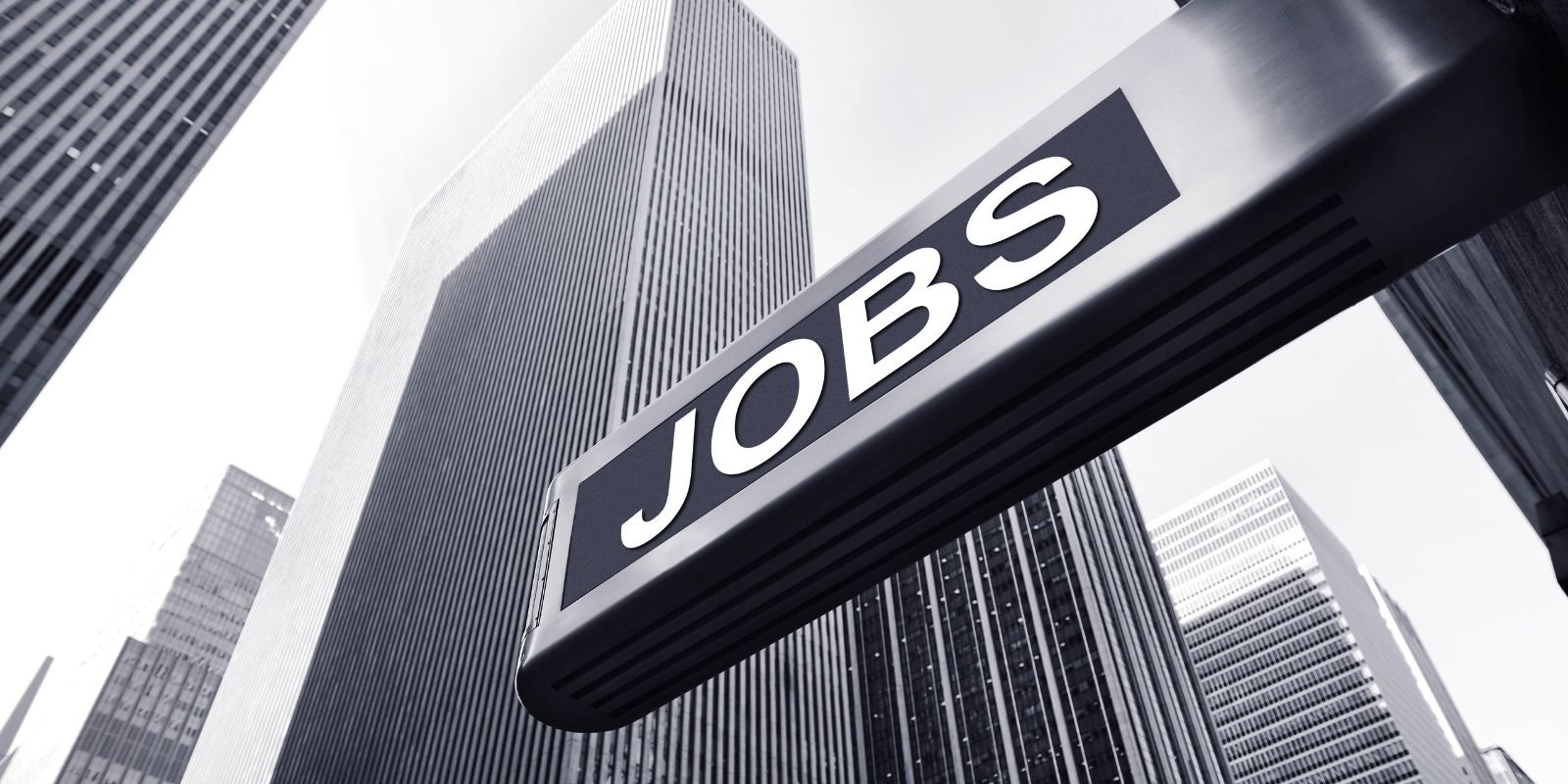 4. Job Market & Opportunities  
DFW is already home to several fortune 500 companies like GE, American Airlines, BNSF Railway, Exxon mobil, and more. 
In addition to those, even more companies are moving to the DFW area, where job seekers enjoy a low cost of living, affordable housing costs, and no income tax. 
The Fort Worth area ranked 17th in the nation for job growth in 2021. 
Job seekers can feel confident about plenty of employment opportunities available in the DFW area.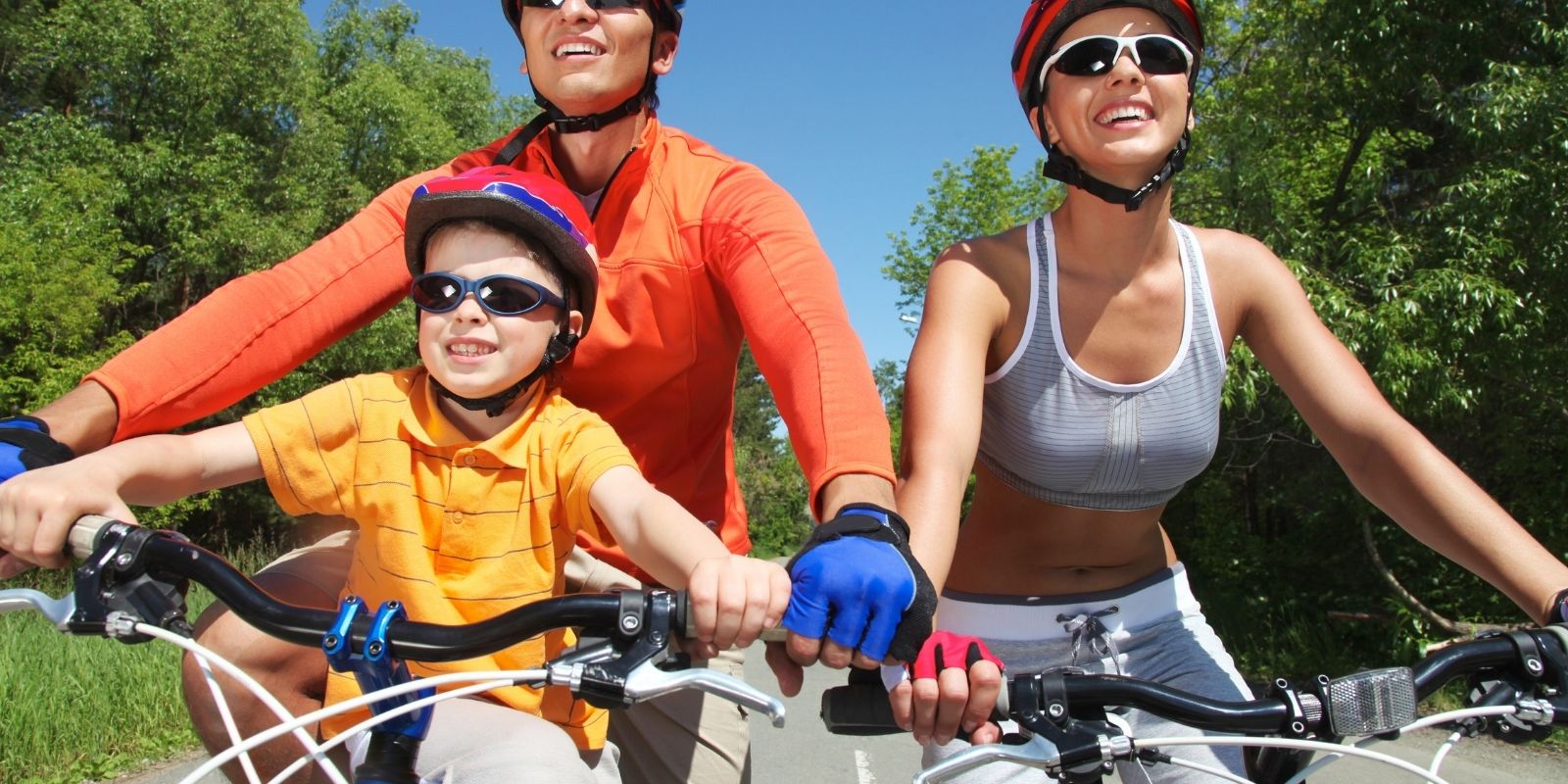 5. Recreation & Outdoor Activities  
One benefit to living in Fort Worth is access to the many parks and recreational activities. 
Even in the winter months, Fort Worth temperatures average in the high 50s or low 60s, which means some of these venues are available year round.
Trinity Park –  This park borders the popular Trinity River. Enjoy a duck pond, a miniature train, and several playgrounds. You can also access Trinity Trails, some of the best biking and hiking trails in the city. Restrooms, pavilions, and water fountains are available.
Fort Worth Nature Center & Refuge – This wildlife preserve covers over 3,600 acres and has over 20 miles of hiking trails. This refuge is a great way to experience local flora and fauna like it was in the early 1900s. Available for entry year round, they have many programs including canoeing, Bison feeding, and specialty hikes. Memberships are also available. 
NRH2O Waterpark – If you're a summer lover, make sure to plan a visit to the NRH2O Waterpark. Spanning 17 acres and home to 23 attractions, there is a water ride for everyone at this location. The park opened in 1995 and has been a favorite ever since. They have free parking, free coolers, and a fun, safe environment for families.
Fort Worth Stockyards and Stables – This is a must-see feature of Fort Worth. Head to the historic district and watch a real-life cattle drive. You can watch live auctions at the Livestock Exchange Building or head over to the Cowtown Coliseum and see a rodeo. Giddy on up to the Fort Worth Stockyard Stables where they offer horseback rides, both in an arena and on a trail. You can also take a ride in an old stagecoach or snap a picture on the back of a true Texas Longhorn.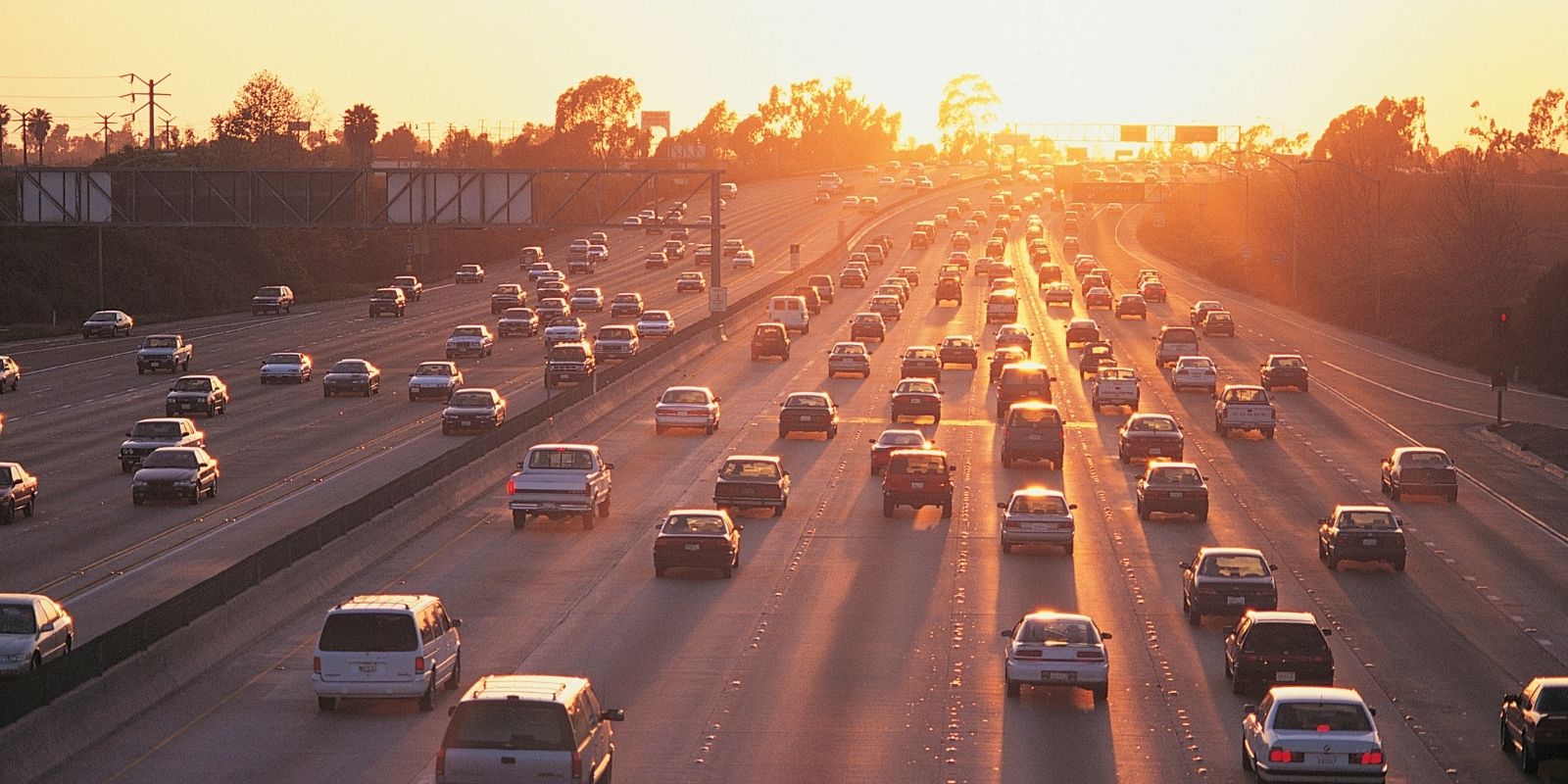 6. Commuting, Traffic & Public Transportation  
Multiple public transit options are available in Fort Worth. 
For shorter trips, Trinity Metro offers local buses that travel to almost every corner of Fort Worth. 
There is also TexRail, which connects Fort Worth to DFW Airport on a northeastern route. 
For commuters who live in Fort Worth but need to travel to Dallas, Trinity Railway Express is a great option. 
Like most big cities, Fort Worth experiences some traffic, especially during rush hour. 
Fort Worth highways and freeways connect in a spoke-hub pattern, allowing for optimized traffic flow.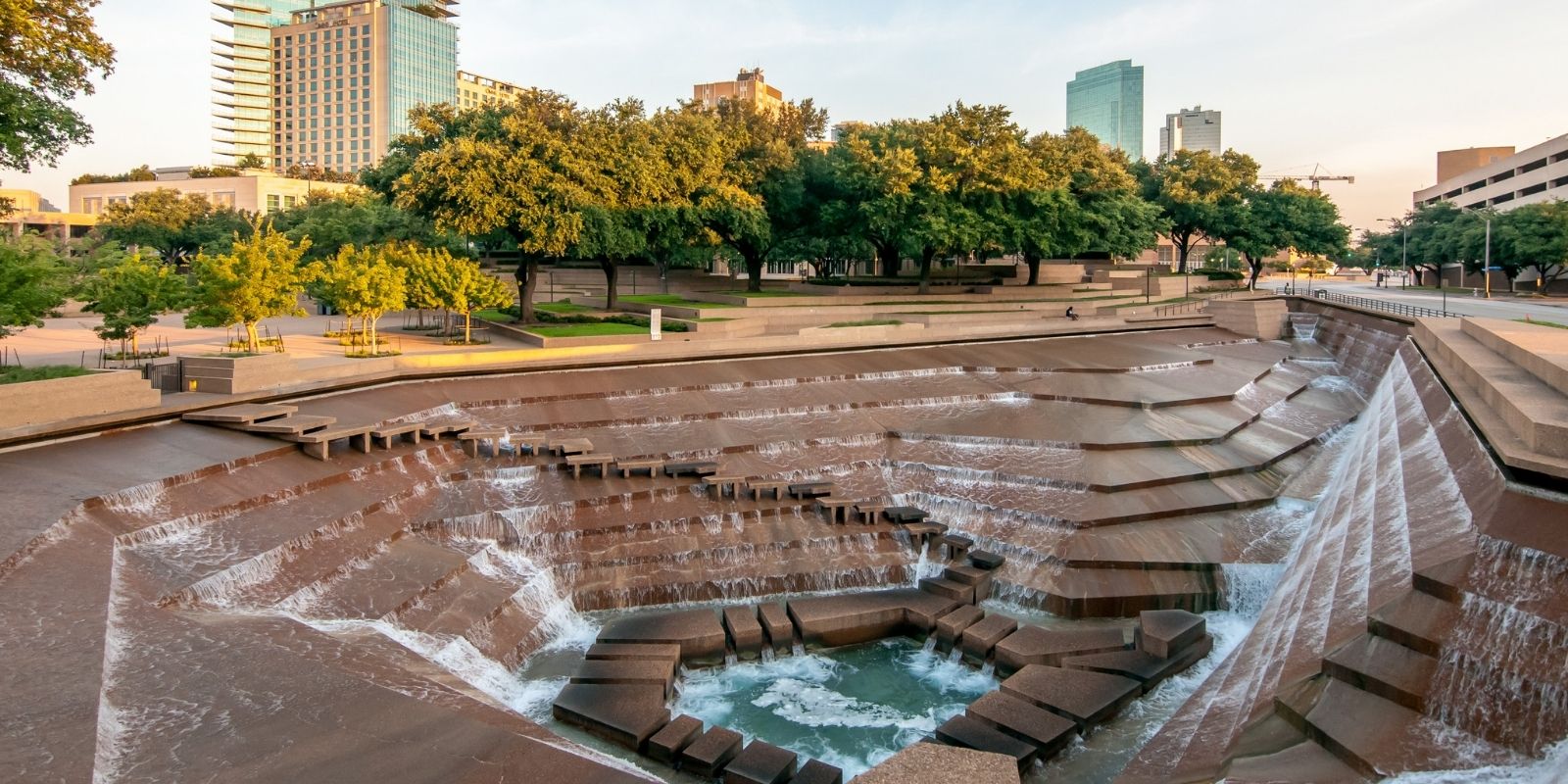 7. Art & Culture  
While football and rodeos are extremely popular in Fort Worth, the city also has a surprisingly rich and impressive cultural history. 
The museums and music halls are a testament to Fort Worth's status as a cultural center of the Southwest.
Modern Art Museum of Fort Worth

This museum houses a standard collection spanning paintings, photographs, videos, sculptures, and more. New, visiting collections rotate every couple of months. Sketching and writing are not only allowed in the museum but encouraged. Children can pick up a free sketchbook at the admissions desk. The museum offers half-price tickets on Sunday and free admission on Fridays. 

Bass Performance Hall

Located in the historic Sundance Square in Downtown Fort Worth, this 2,042-seat music hall resembles a classic European opera house.

Bass Performance Hall is the permanent home to the Fort Worth Symphony Orchestra, Texas Ballet Theater, Fort Worth Opera, and the Van Cliburn International Piano Competition. The performance hall is also a venue for touring Broadway productions. 

Amon Carter Museum of American Art

The museum's website explains that its exhibits were

"founded around Amon G. Carter Sr.'s extensive collection of works by Frederic Remington and Charles M. Russell, but it has since expanded to encompass artworks by thousands of artists that display the creativity and complexity of American art." Visiting exhibitions feature everything from paintings to sculptures and even large-scale installations. The museum offers free public tours and interactive family activities.

Admission is free.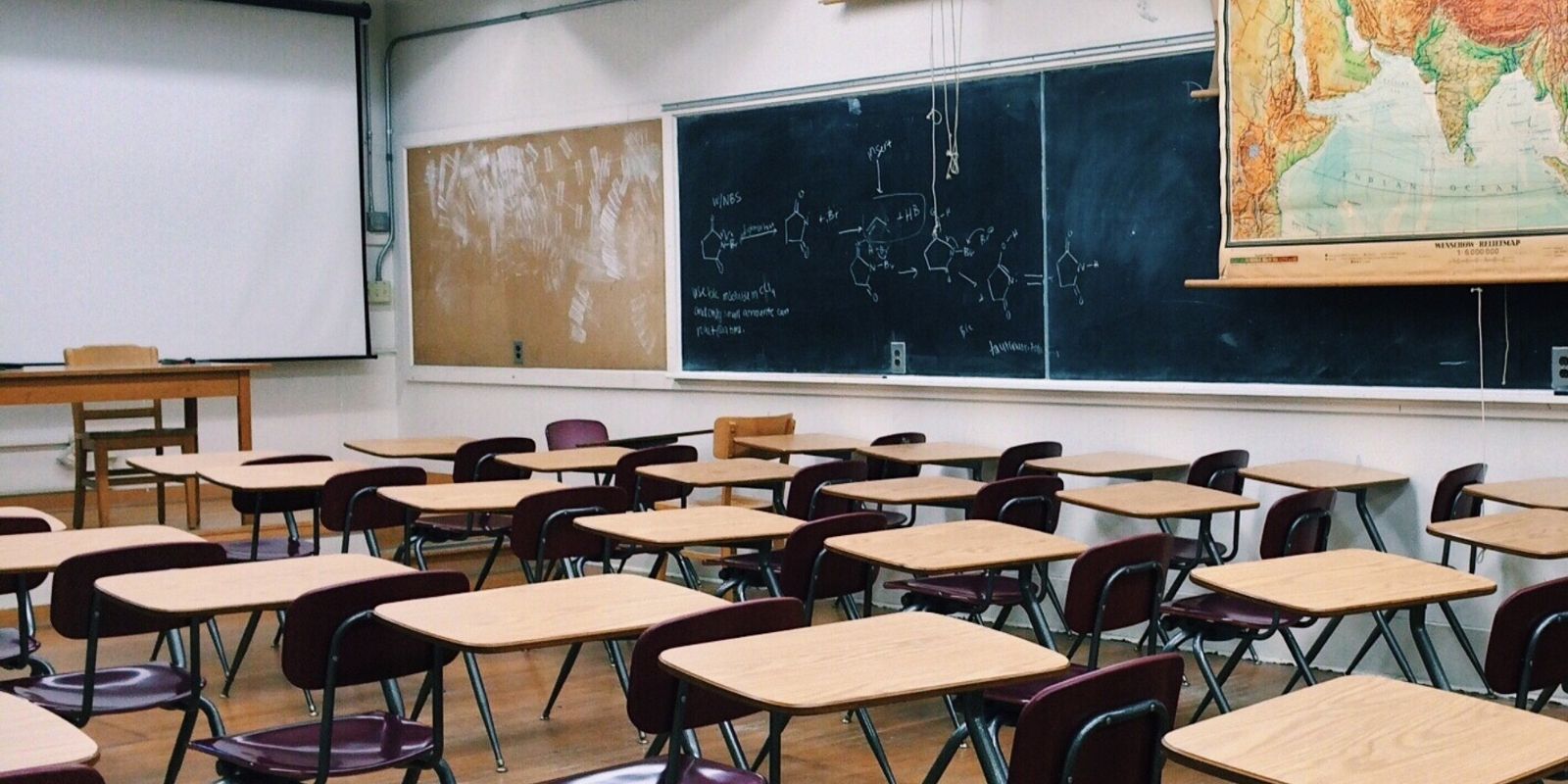 8. Education  
The Fort Worth Independent School District [FWISD] serves more than 84,000 students in 145 public schools. 
Within these schools, there are fine arts and STEM programs. 
Additionally, Fort Worth ISD offers some students the opportunity to graduate with both a high school diploma and an associate's degree (tuition-free). 
Fort Worth is also home to more than 60 private schools. 
Average tuition costs run about $10,593 per year. 
Many higher education opportunities are also available in Fort Worth. 
There are 12 colleges in the city; the most well known are Texas Christian University (TCU), Texas Wesleyan, and the University of Texas, Arlington.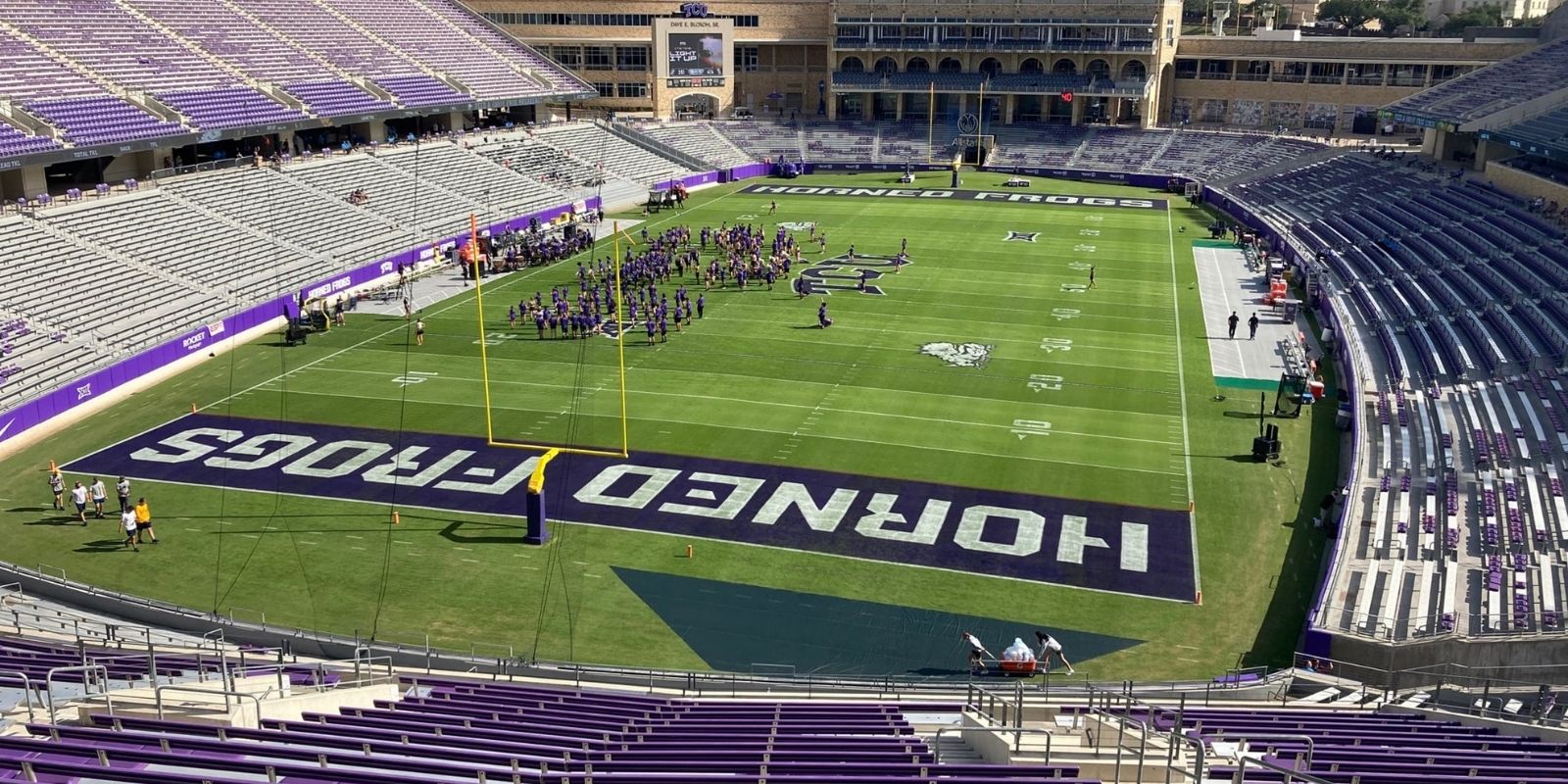 9. Sports  
Sports lovers will never be left without a game or match to see in Fort Worth. 
Professional sports teams in the DFW area include the Dallas Cowboys (NFL), the Texas Rangers (MLB), the Dallas Stars (NHL), the Dallas Mavericks (NBA), and the Dallas Wings (WNBA). 
There are multiple arena soccer club teams as well. 
If that's not enough, there are minor league football, baseball, basketball, and hockey teams too. 
Don't forget to show local support to the local Fort Worth college teams, such as the TCU Horned Frogs and the Texas Wesleyan Rams.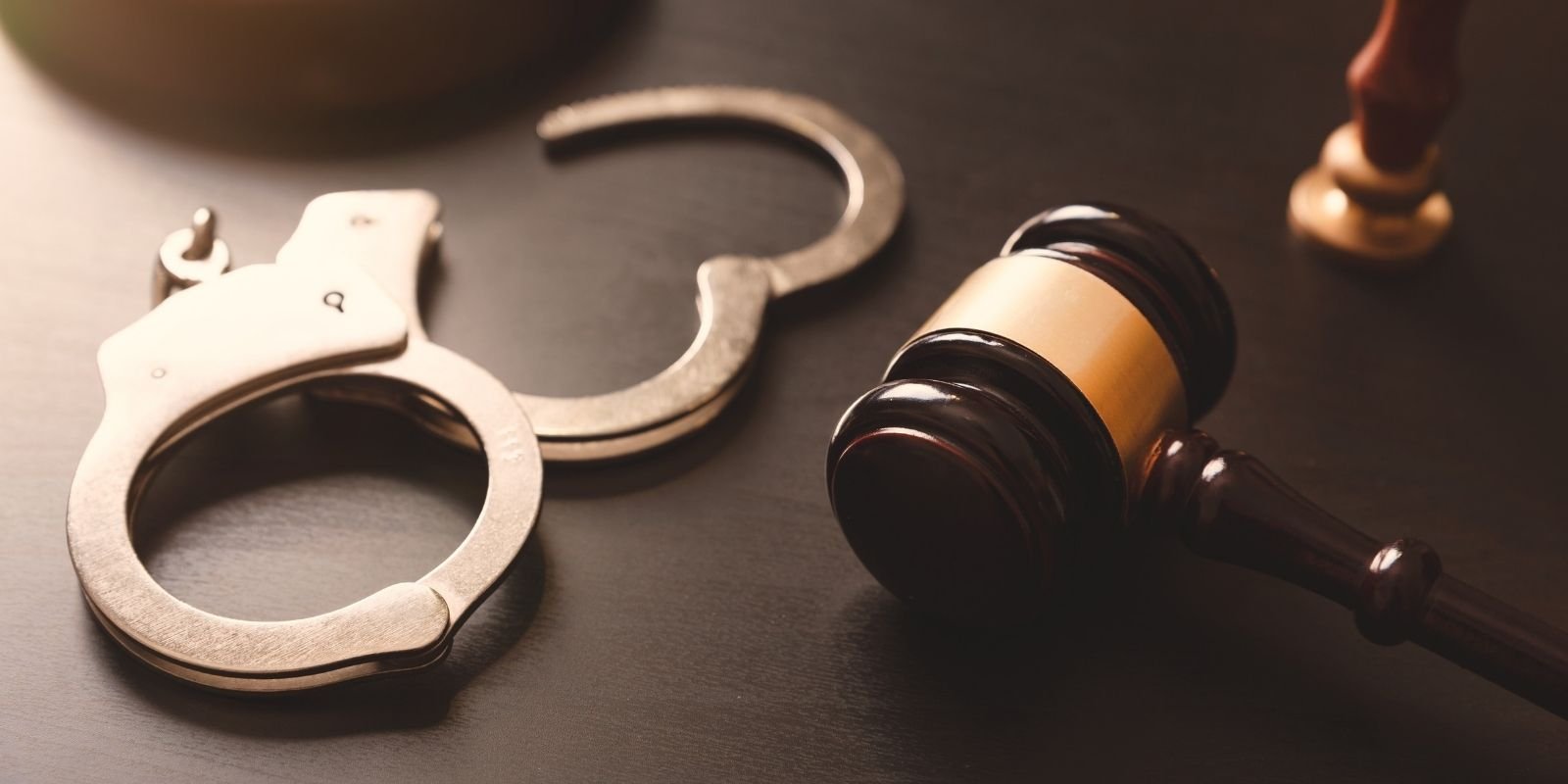 10. Crime Rate  
Fort Worth's crime rate is 29% better than other cities in the US. 
The Fort Worth Police Department releases quarterly crimes statistics. 
In 2021, FWPD stats showed that property crime had decreased, as well as homicides and robbery. 
The instance of crime varies widely from neighborhood to neighborhood. 
Fort Worth residents consider northwest Fort Worth to be the safest part of the city. 
The most common crimes committed in Fort Worth are theft and vandalism/property damage.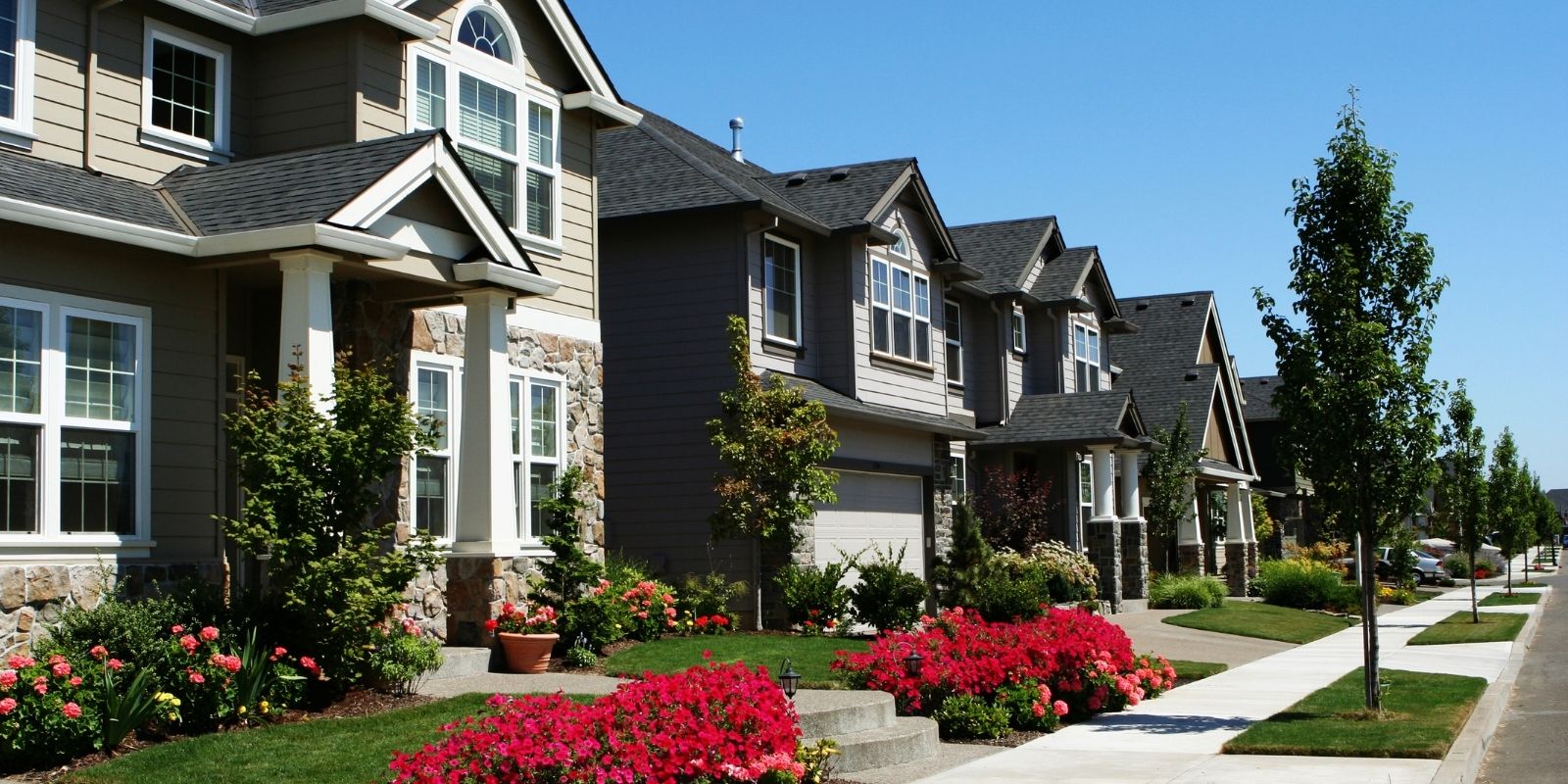 11. Best Neighborhoods in Fort Worth, TX  
Fort Worth is surrounded by a variety of neighborhoods, each with something different to offer prospective residents.
Below we've included three of Fort Worth's best neighborhoods, but this list is far from exhaustive.
For a more detailed overview of some of the area's neighborhoods, we recently published a guide to the best neighborhoods in Fort Worth, TX.
We also put together a list of the top 10 benefits of homeownership for you to consider.
Downtown
Downtown Fort Worth is a great option if you are looking for a city feel. 
Nightlife and proximity to work are the main benefits of living downtown. 
Residents can visit one of the many local restaurants, then walk a few steps over to the theater or music hall for a show. 
Most of the real estate here is condos — perfect for busy professionals.
Southlake
If you are looking for a neighborhood with a low crime rate, excellent schools, and plenty of amenities, Southlake fits the bill. 
Residents love the safe, family-friendly environment. 
Southlake is located in the northeast corner of Fort Worth, which is a great spot for those who travel between Fort Worth and Dallas. 
Keller
Keller is another family-friendly area to explore. 
Residents notice well-kept yards and parks, along with a sense of community in the neighborhood. 
This area is largely made up of single-family homes, a good option for homebuyers wanting a big yard.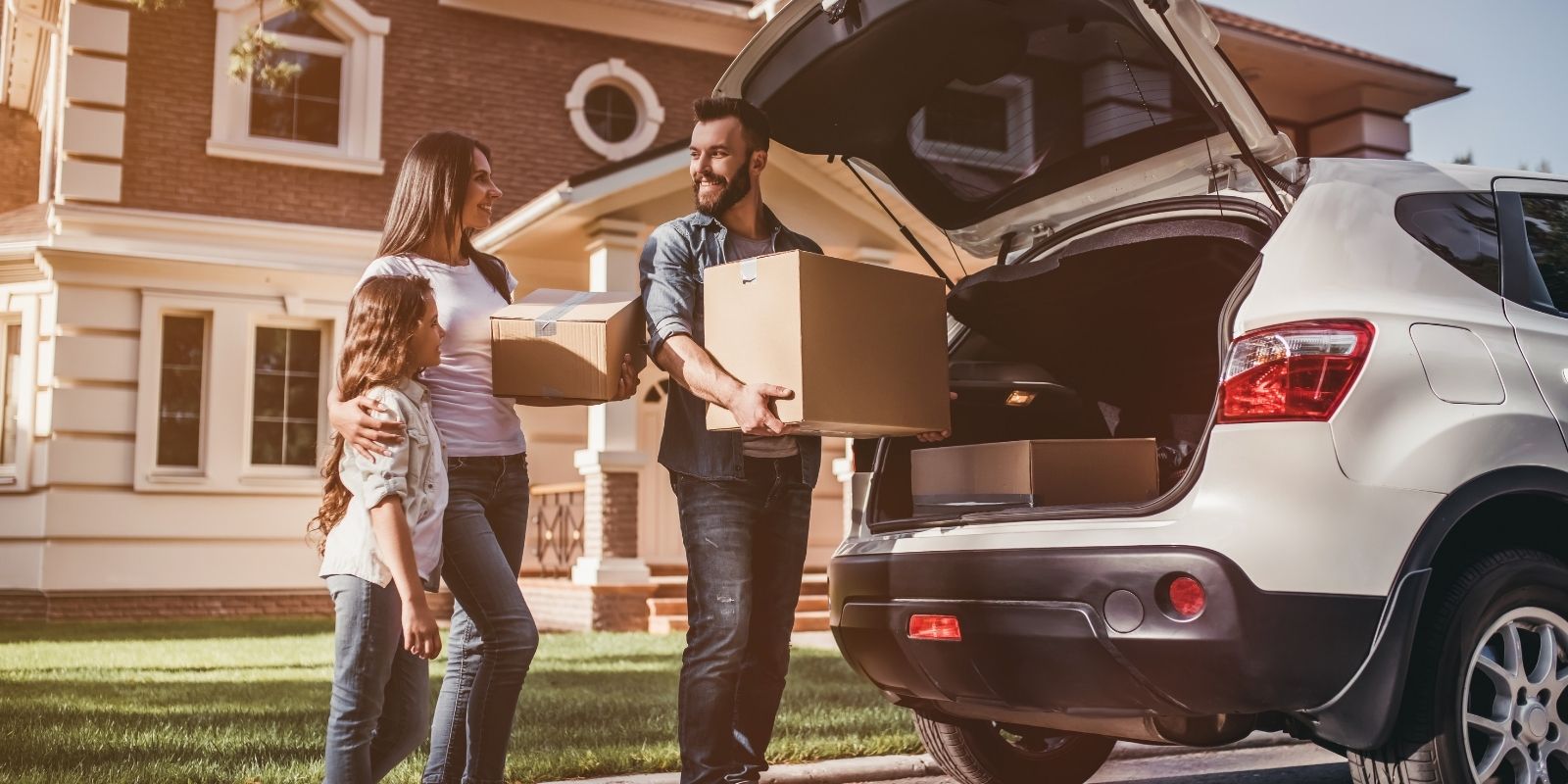 Wrapping Up the 11 Things To Know Before Moving to Fort Worth, TX 
Fort Worth has the perfect, Goldilocks mix of city and country living. 
It's not too big, but not too small, with a wide variety of activities, amenities, and family-friendly neighborhoods to choose from. 
It boasts a lower cost of living than most cities of its size, as well as plentiful opportunities for work and play. 
If you're planning to relocate to Fort Worth, you need an experienced, local real estate agent to help you find your dream home. 
To find a trustworthy and reliable realtor, look no further than the oldest Real Estate Agency in Fort Worth, TX: Helen Painter Group Realtors. 
Helen Painter's agents have been representing buyers and sellers in Fort Worth since 1958.
Give us a call today for a free consultation!