You only get one chance to make a first impression, and when you're selling your home, that's more important than ever. 
Your home's curb appeal is critical to increasing your home's value so you can sell it at the best price. 
In that light, we've compiled a list of top curb appeal tips to make your house's exterior sparkle and help you wow potential buyers.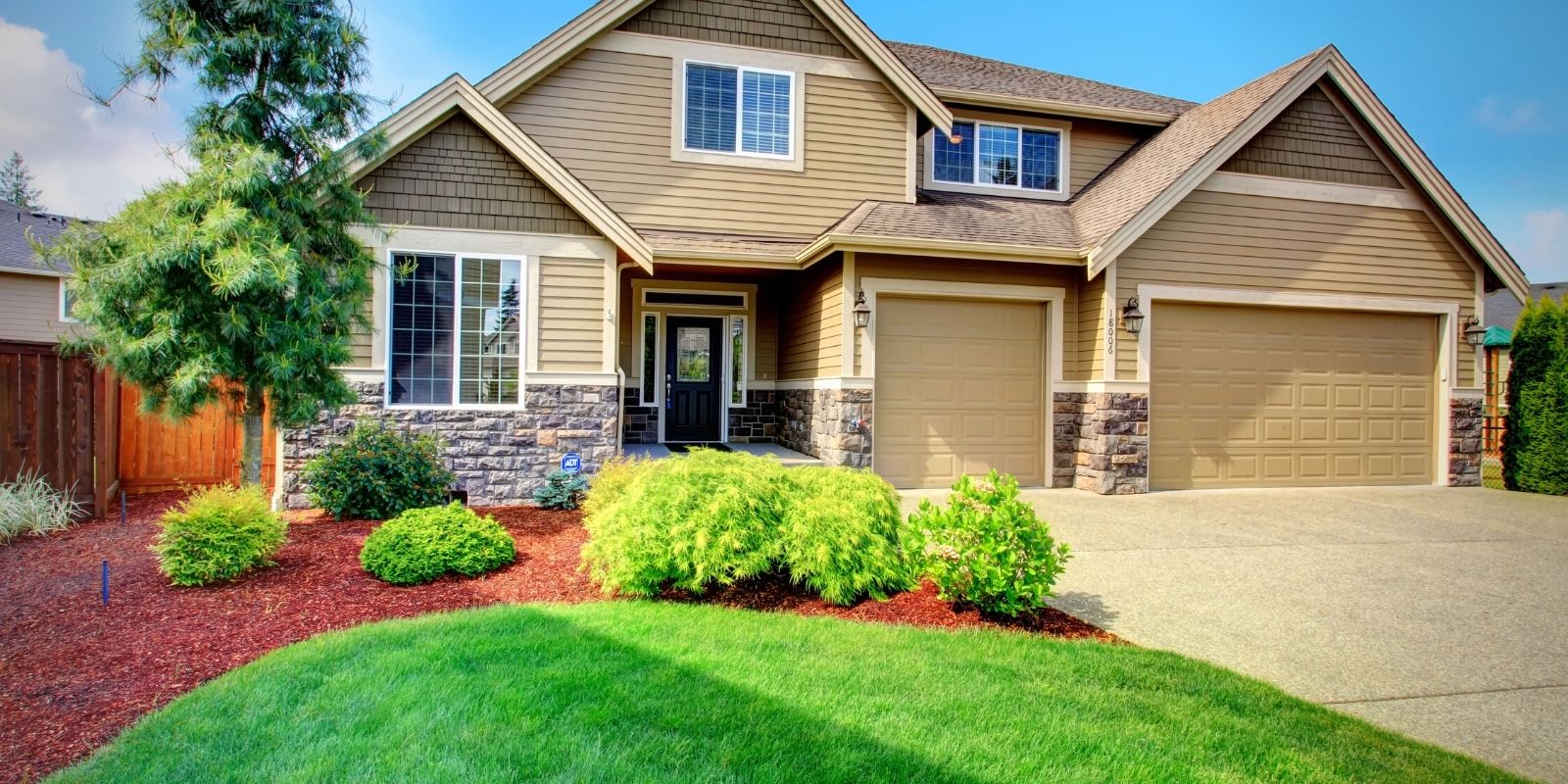 What is Curb Appeal & Why Does It Matter?  
Curb appeal is how attractive your house looks on the outside, from the curb. 
When you're looking to sell your home, the exterior — the paint, the garage door, the sidewalk, the landscaping, etc. — makes up the first image the buyer gets, so it's vital to make the best first impression you can.
Does Curb Appeal Increase a Home's Value?
According to a study done by the University of Texas, homes that have great curb appeal sell for 7% more than those that don't, so improving your home's curb appeal is well worth your time and effort. 
This is especially true in 2022 as the majority of home searches begin online where the buyer makes snap decisions based on the images of the home. 
Your best chance to grab a buyer's attention is by beautifying your home, both for online and in-person buyers..
Amping up the aesthetic of your home will likely help you sell it faster. 
Staged homes sell markedly faster than unstaged ones, and curb appeal is basically staging for the exterior of the house.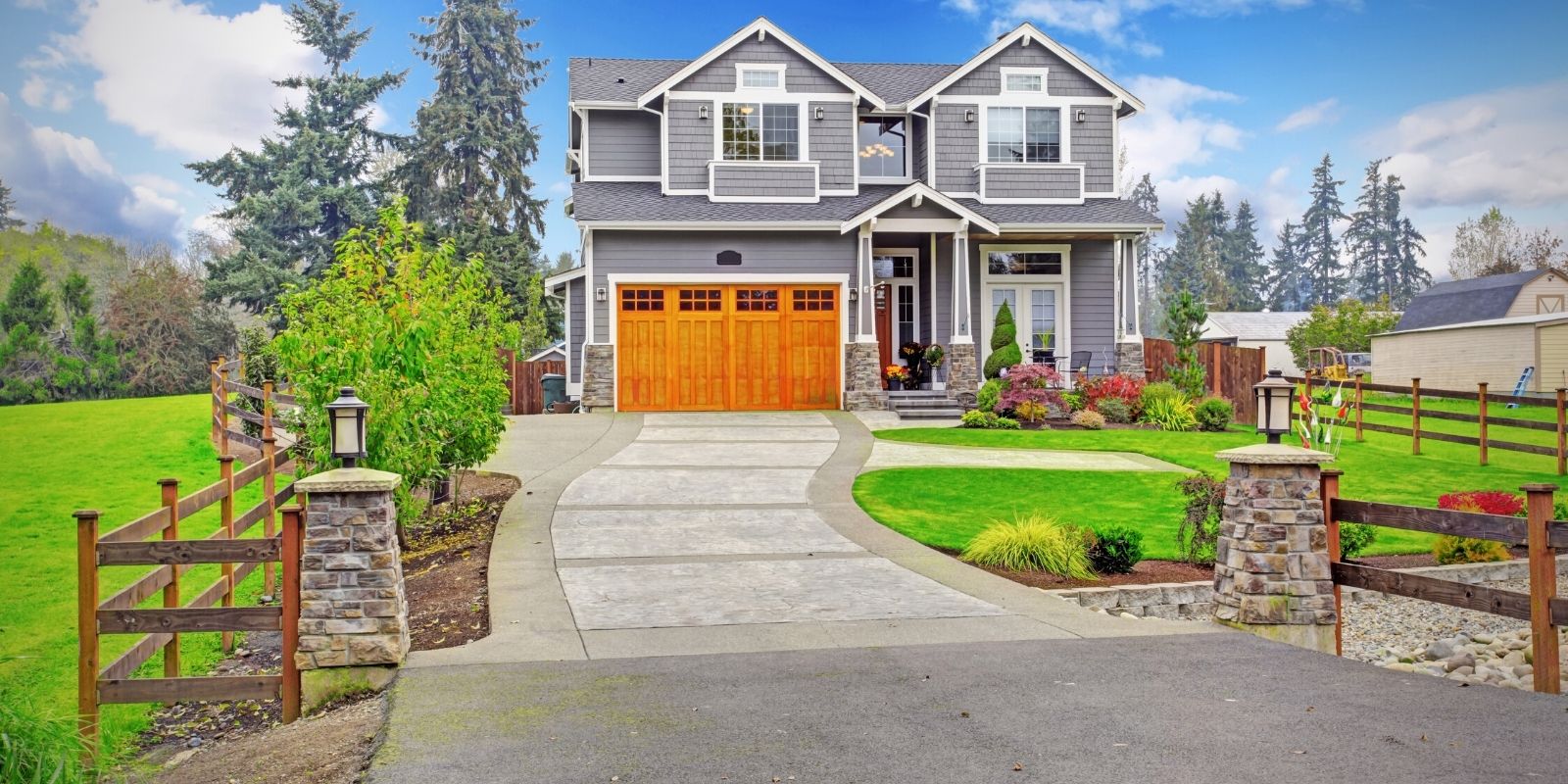 10 Essential Curb Appeal Tips for Selling Your Home  
Raising your home's curb appeal doesn't have to be expensive or time-consuming.
For help getting the inside of your home ready to show, we published a list of seller home cleaning tips that you may want to check out.
There are plenty of simple tasks you can do to get your house looking its best. 
Here are a few of our favorites.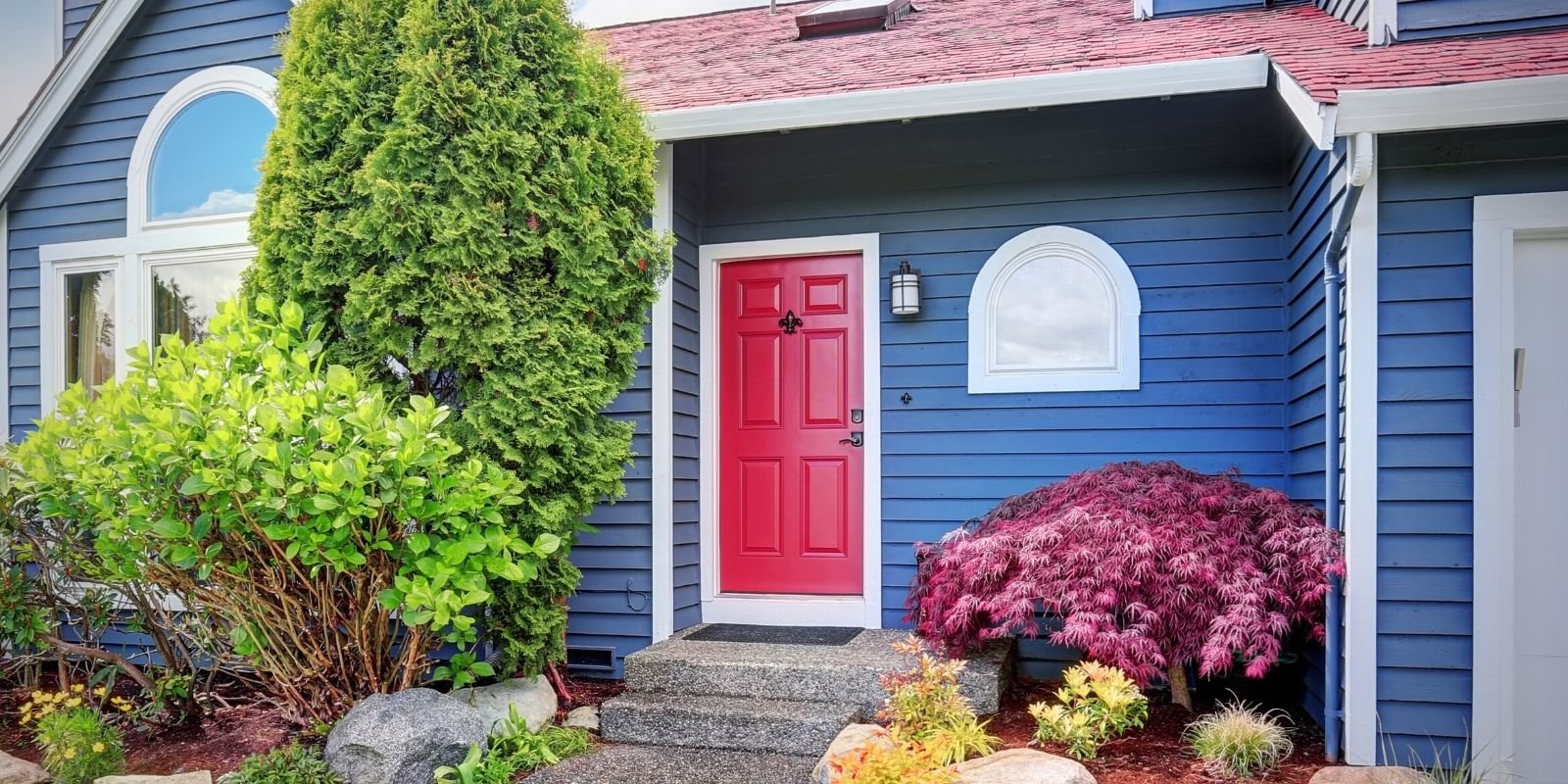 1. Paint the Front Door
Everyone has to pass through the front door to see the rest of the home, so this should be the first item on your curb appeal to-do list. 
Replacing the front door is a home improvement project that brings one of the highest ROIs.
If your door is still in good shape, you can spruce it up with a fresh coat of paint.
This simple DIY fix is extremely cheap and incredibly impactful.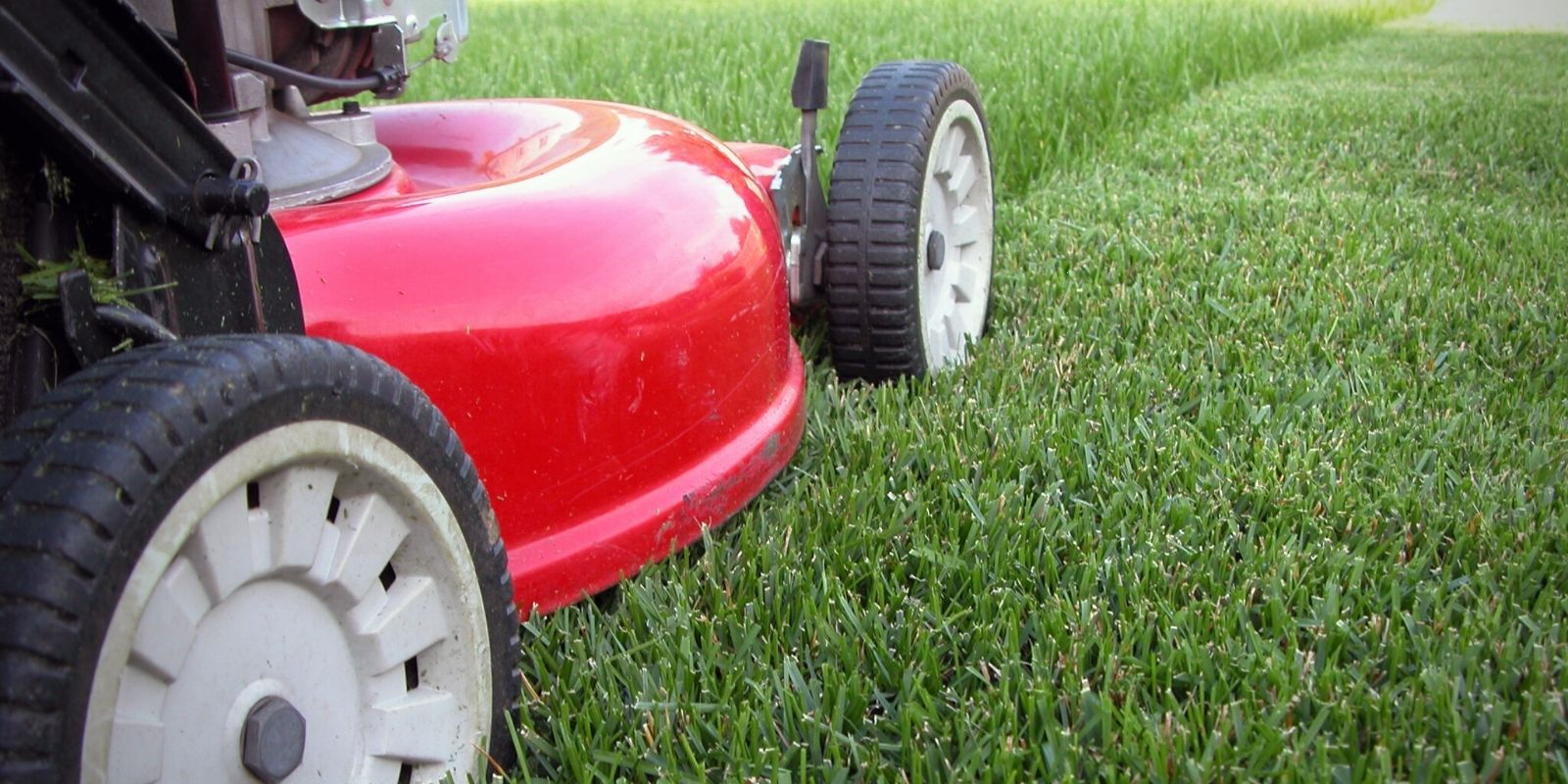 2. Mow the Grass
Keeping the grass cut is the lowest-hanging fruit of home improvement projects.
While it might seem like a small thing, keeping the lawn neat and trimmed can be the visual difference between a move-in ready home and a shabby, neglected home.
Mowing the lawn is one chore that's easy to hire out if you don't have the time, equipment, or inclination to do it yourself.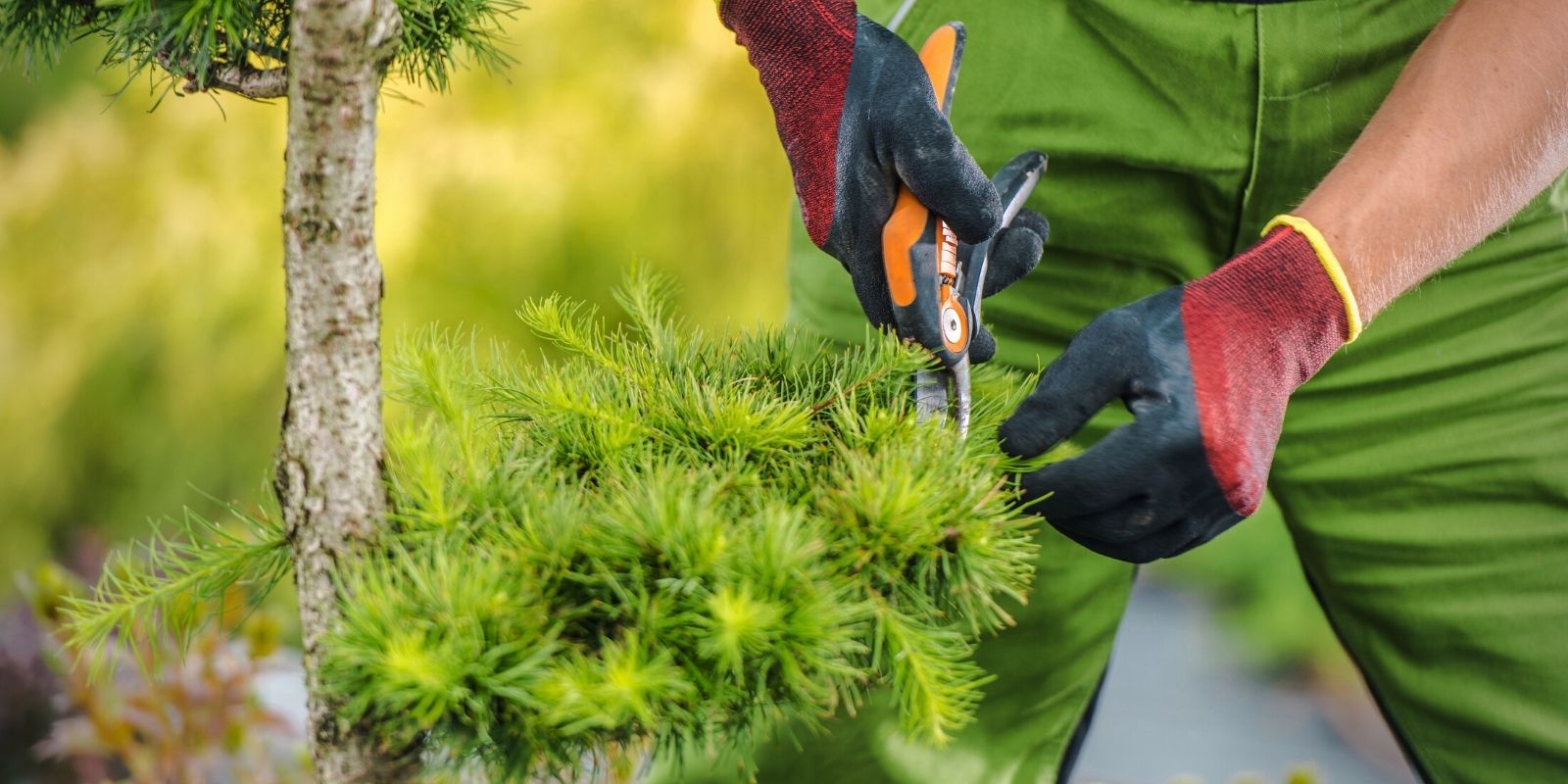 3. Trim the Trees
Another simple and inexpensive task, trimming trees will eliminate visual clutter from the front yard. 
Home inspections will also note any branches that hang over the roof or interfere with power lines.
Taking care of errant limbs beforehand will eliminate those problems from the get-go. 
You can take care of this job for free if you are in good physical shape and have a ladder. 
But if you're not a fan of heights, you can always hire a landscaper to trim your trees.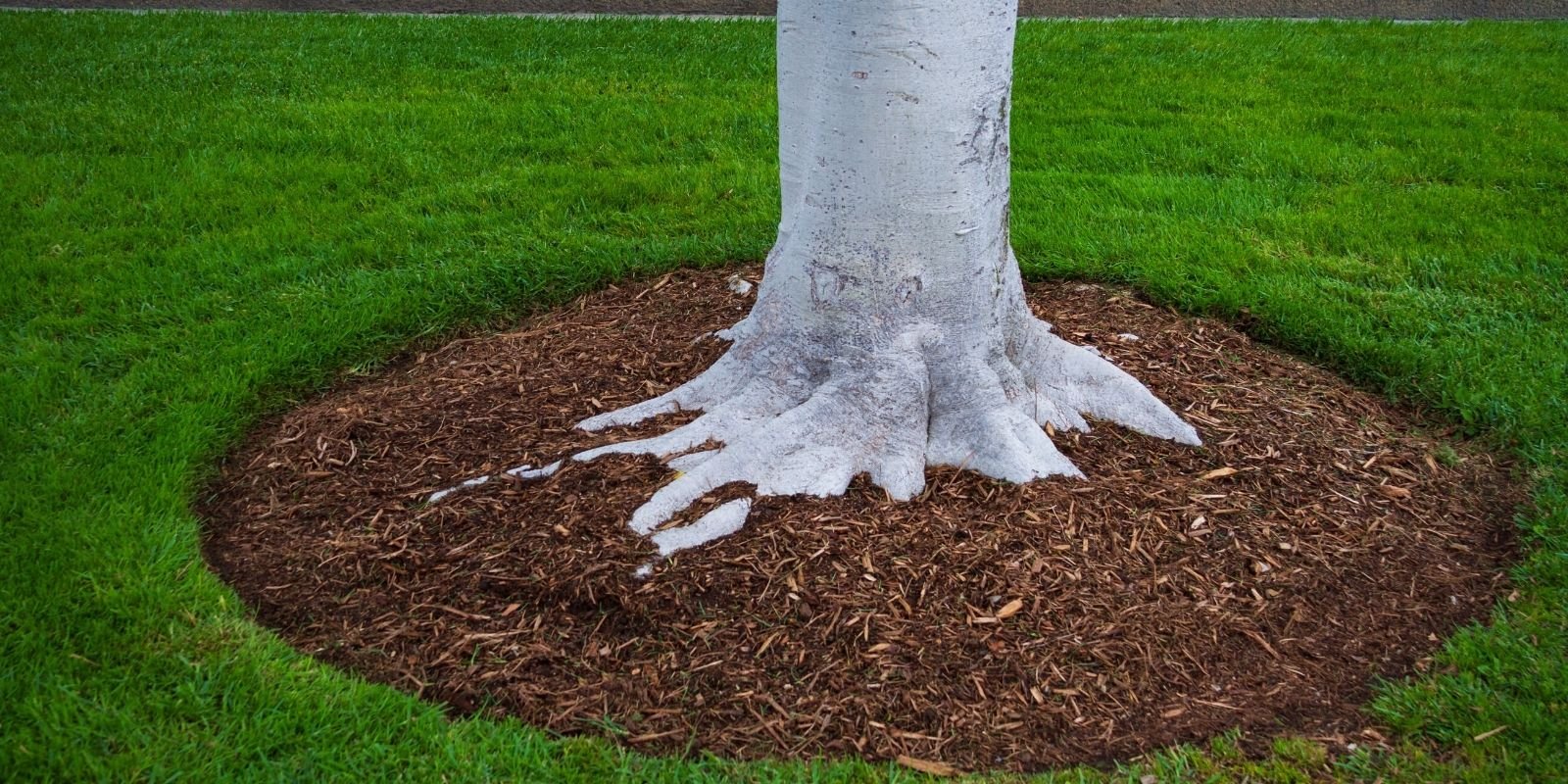 4. Add Landscaping
A well-landscaped yard frames your home, makes it look well maintained, and adds visual interest to the property.
This can be accomplished by laying down fresh mulch, planting flowers, seeding bare spots in the lawn, or creating a stone walkway.
Enhancing your home's landscaping can be as simple or extensive as you want it to be. 
Cost:

$4 – $12 per square foot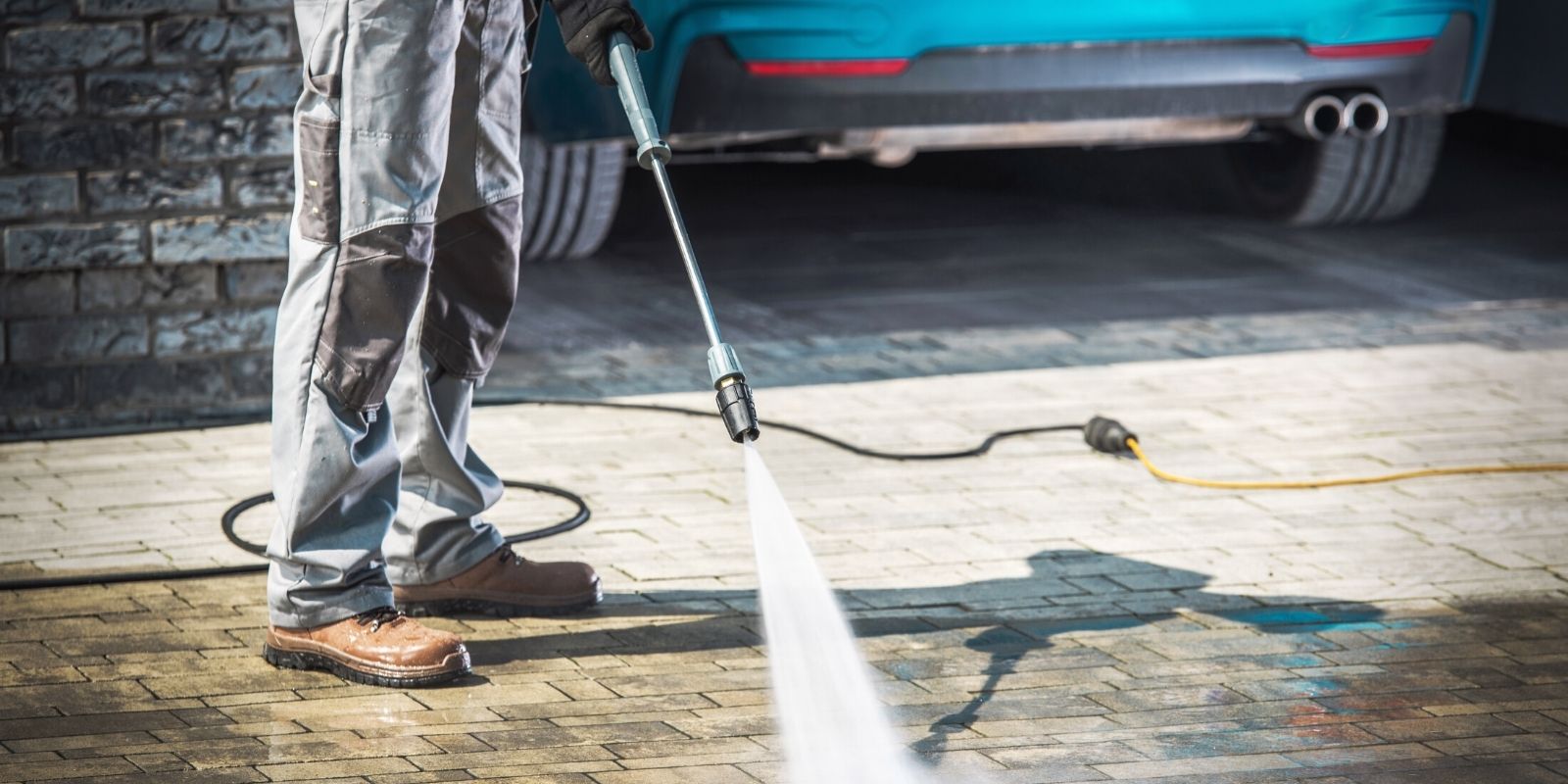 5. Power Wash the Driveway & Walkways
Homeowners give little thought about the fact that the outside walls of the house, the driveway, and the sidewalks are exposed to weather, dirt, dust, and grime 24/7.
Power washing your driveway and any walkways will improve your home's curb appeal by cleaning them up and making them look new again.
A power wash is a great way to prep the exterior for painting and repairs, if your house needs them. 
Pay special attention to the sidewalks and driveway.
You may also need to remove weeds or leaves that have gotten stuck in the cracks.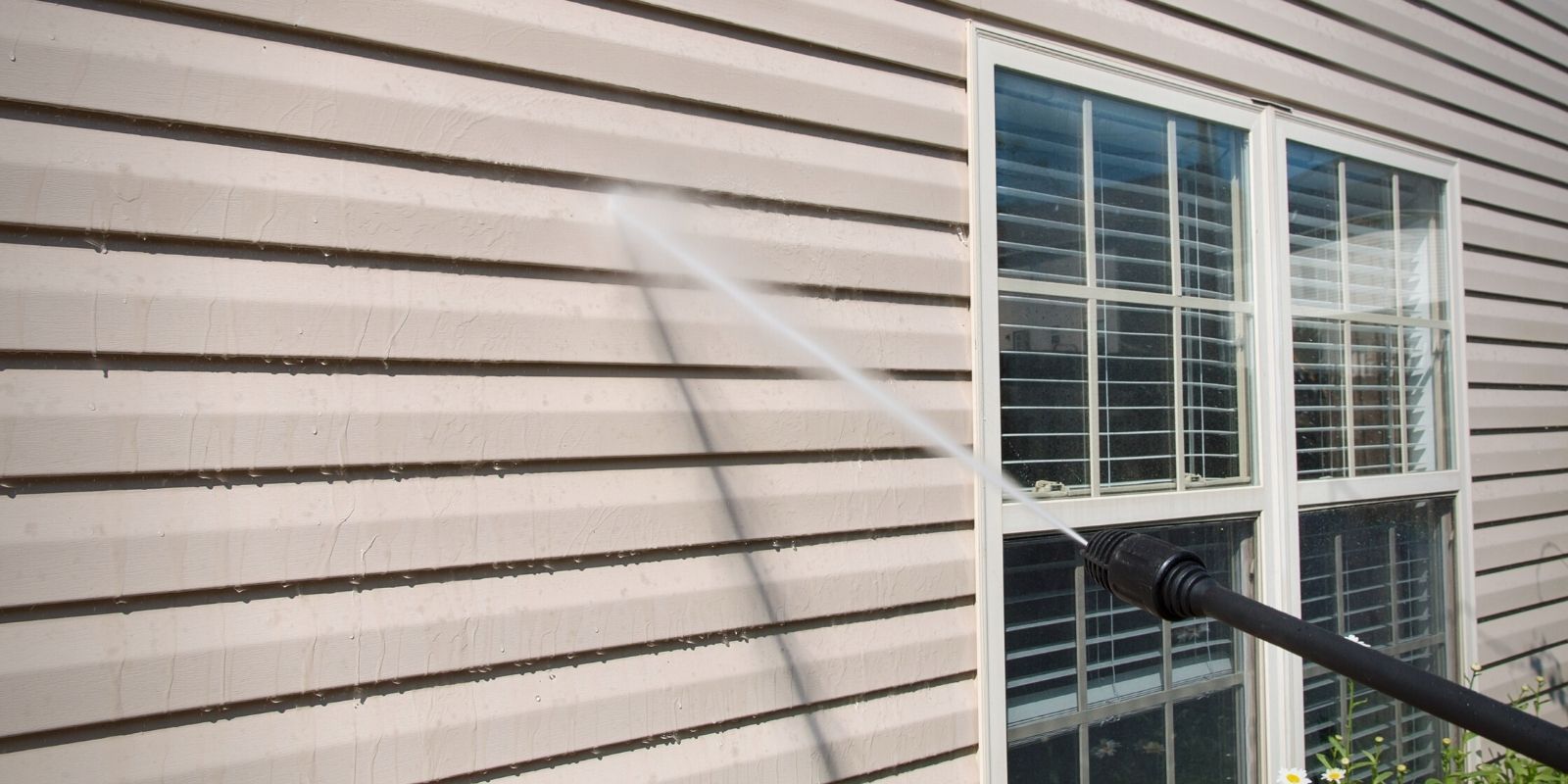 6. Clean Your Home's Exterior
No one wants to buy a grubby house — and if they do, they'll expect a bargain.
Get your home ready to show by cleaning up around the outside.
Remove anything — children's toys, yard tools, garbage, wood, and debris — that clutters up the yard. 
If parts of the siding have a build-up of mold or mildew, give them a good scrub and paint over them, if needed.
Don't forget about the gutters overhead, which can collect leaves and branches and become clogged.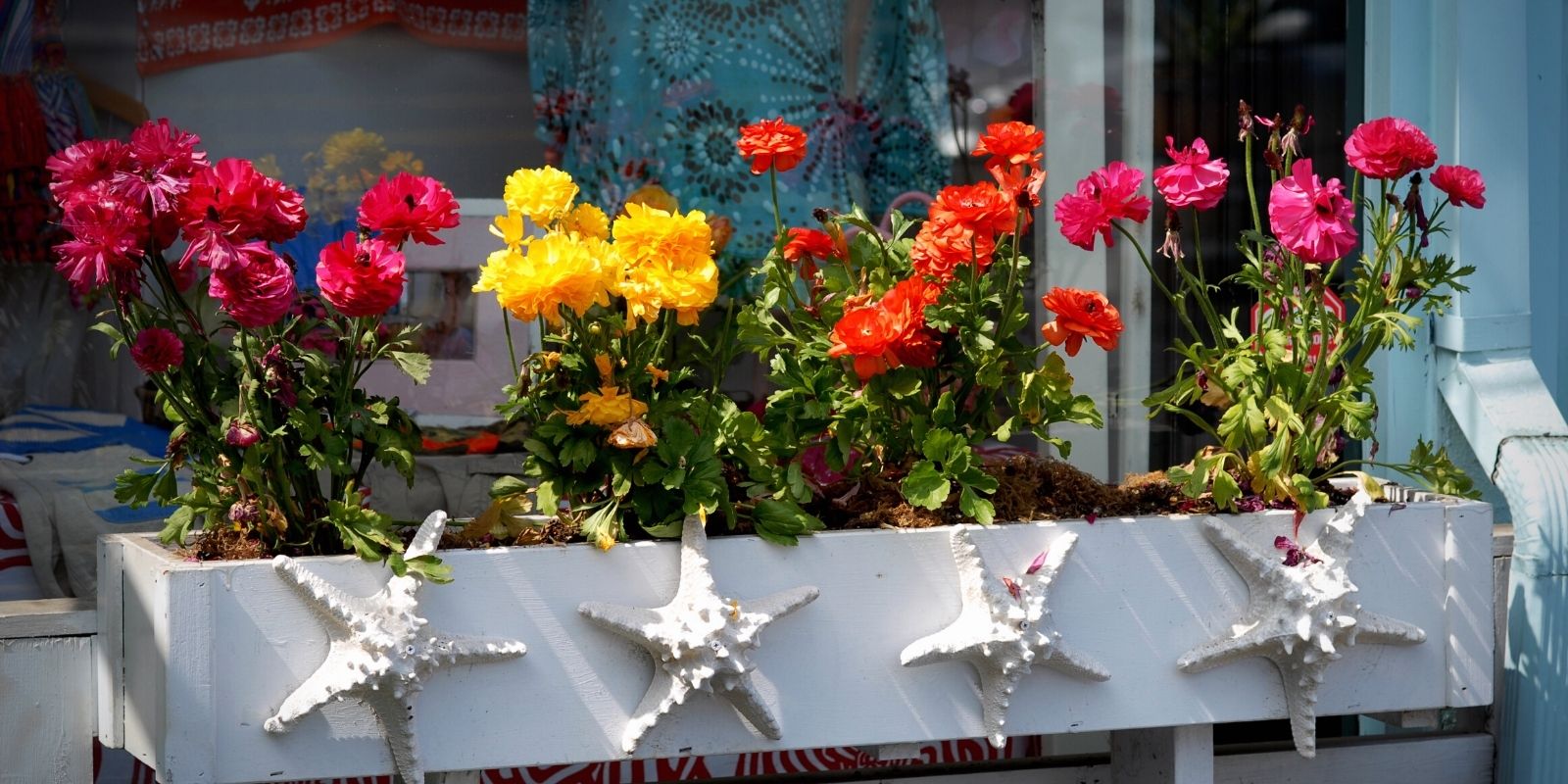 7. Add Flower Boxes
Flower boxes, beds or planters will add a pop of color to your home's exterior and will help improve curb appeal.
Flower boxes can be installed below windows and on porch railings to add visual interest.
These days, many flower boxes are made of PVC so they won't rot.
Some are even self-watering!
As an alternative, large planters near the front door can also make for a very attractive front entry. 
This simple project can be easily completed in an afternoon.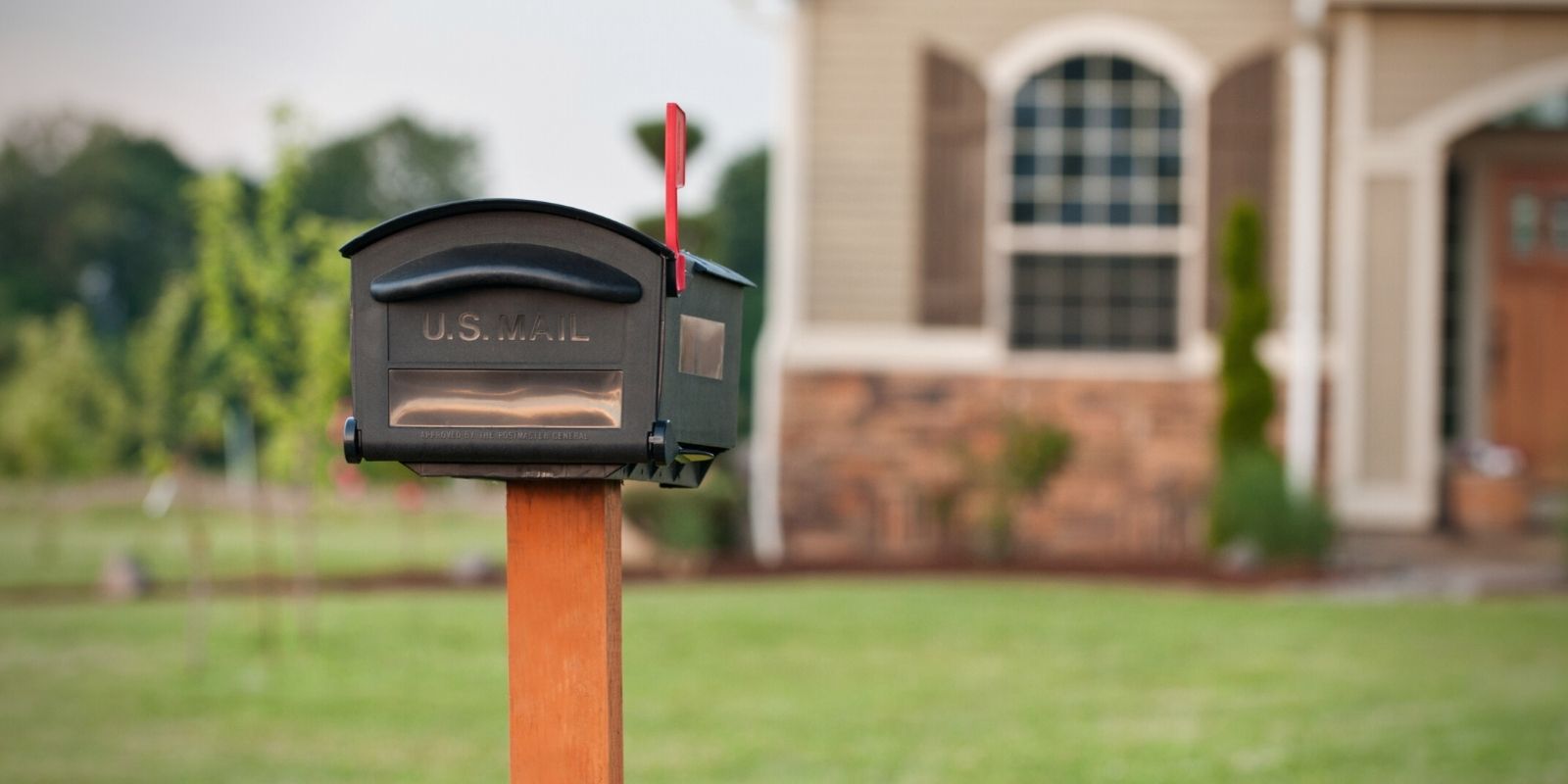 8. Replace Your Old Mailbox
While it's unlikely to be the dealbreaker on the sale of your home, a tired, old mailbox doesn't give the best impression.
After all, it's one of the first things potential buyers encounter when they drive up to your house. 
Replacing your mailbox makes a quick upgrade to your home's curb appeal.
If your current mailbox is crooked or has peeling paint, this fix is well worth your while — especially if yours is mounted near the entry of the house.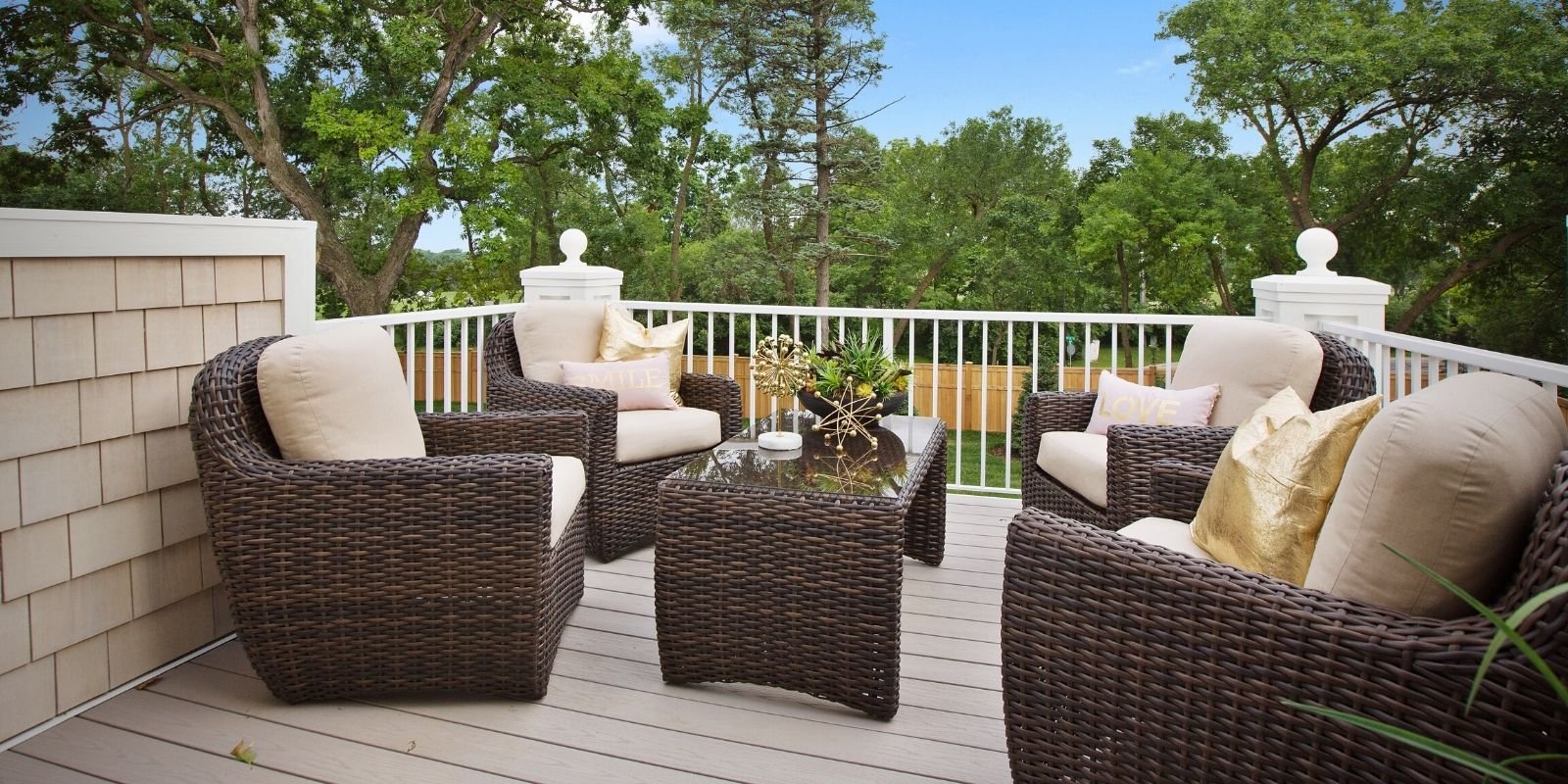 9. Add Outdoor Furniture
One thing real estate agents do to sell homes is to get buyers to envision themselves living there.
Adding staging elements, such as furniture and decor in the right places, will help buyers do just that. 
It's a lot easier to imagine yourself sipping lemonade on the back porch watching your dogs or kids play in the yard if there's a wrought-iron bench or Adirondack chairs there to paint the picture.
Outdoor furniture sends the message to the buyer that the outside of the house is just as livable and enjoyable a space as the inside.
You can keep this project simple with a few chairs and a patio table or go big and create an outdoor living room with a large sectional or luxury furniture.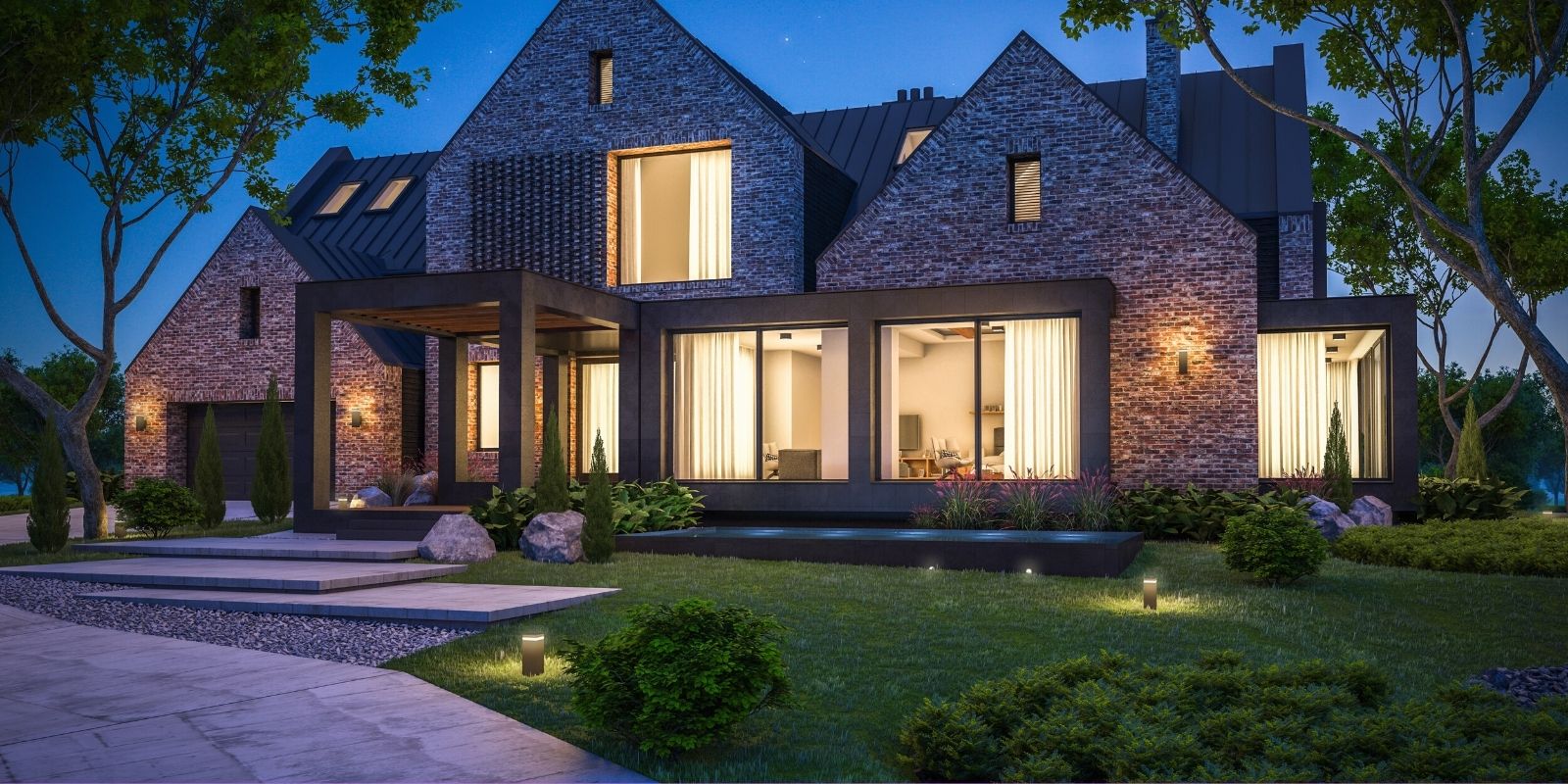 10. Install Landscape Lighting
What good is your curb appeal if no one can see it?
Installing some landscape lighting can boost the visibility of all the wonderful aspects of your home.
A dark or poorly lit exterior is uninviting to visitors and can make the outside of the home look small. 
Adding lighting elements need not be difficult nor expensive.
Installing solar-powered lights along your home's front walkway will create a warm and welcoming ambiance for a minimal investment of time and money.
Cost:    

Solar-powered lights = $120 per set; Full outdoor lighting installation = $2,000 – $4,500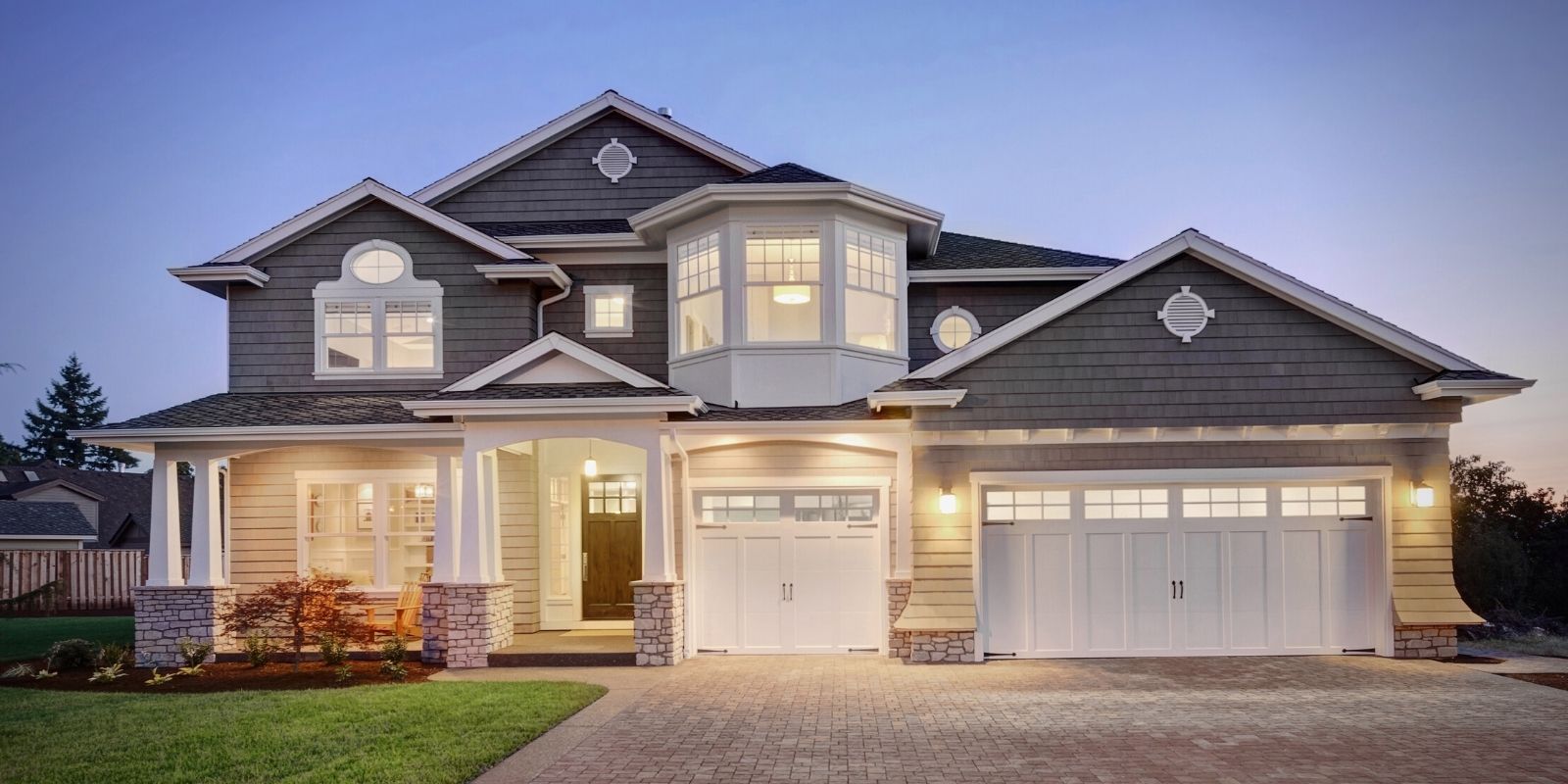 Wrapping Up Our 10 Curb Appeal Tips for Selling Your Home  
Enhancing your home's curb appeal can be surprisingly cheap and easy, and it's well worth the time and energy. 
Making a good first impression is the first hurdle to clear when selling your house. 
If you need help knowing what part of your curb appeal needs help, ask an experienced real estate agent. 
He or she will have a trained eye and be able to spot elements that buyers will notice so you can make sure your house is sending the right message. 
Whether you're buying or selling a home, it's essential that you work with a trusted and reliable real estate agent that will represent your interests throughout the buying or selling process. 
To find a trustworthy and reliable real estate agent, look no further than the oldest real estate agency in Fort Worth, TX: Helen Painter Group Realtors. 
Helen Painter's agents have been representing buyers and sellers in Fort Worth since 1958. 
Call us today for a free consultation!