Buying a house can be difficult and stressful. 
Selling a house can be difficult and stressful. 
But how about when you have to do both at the same time? 
The logistics, timing, details, and paperwork all become more complex.
Since most people hope to move directly from one house into another, this is a common situation for many homeowners. 
While selling and buying a house simultaneously isn't going to be a picnic, if you're armed with some information about the process, you can avoid some common pitfalls.
In this article, we'll teach you the least stressful way to sell and buy a house at the same time. 
We'll also help you know whether you should look to buy or sell first, as well as potential snags and problems to be aware of.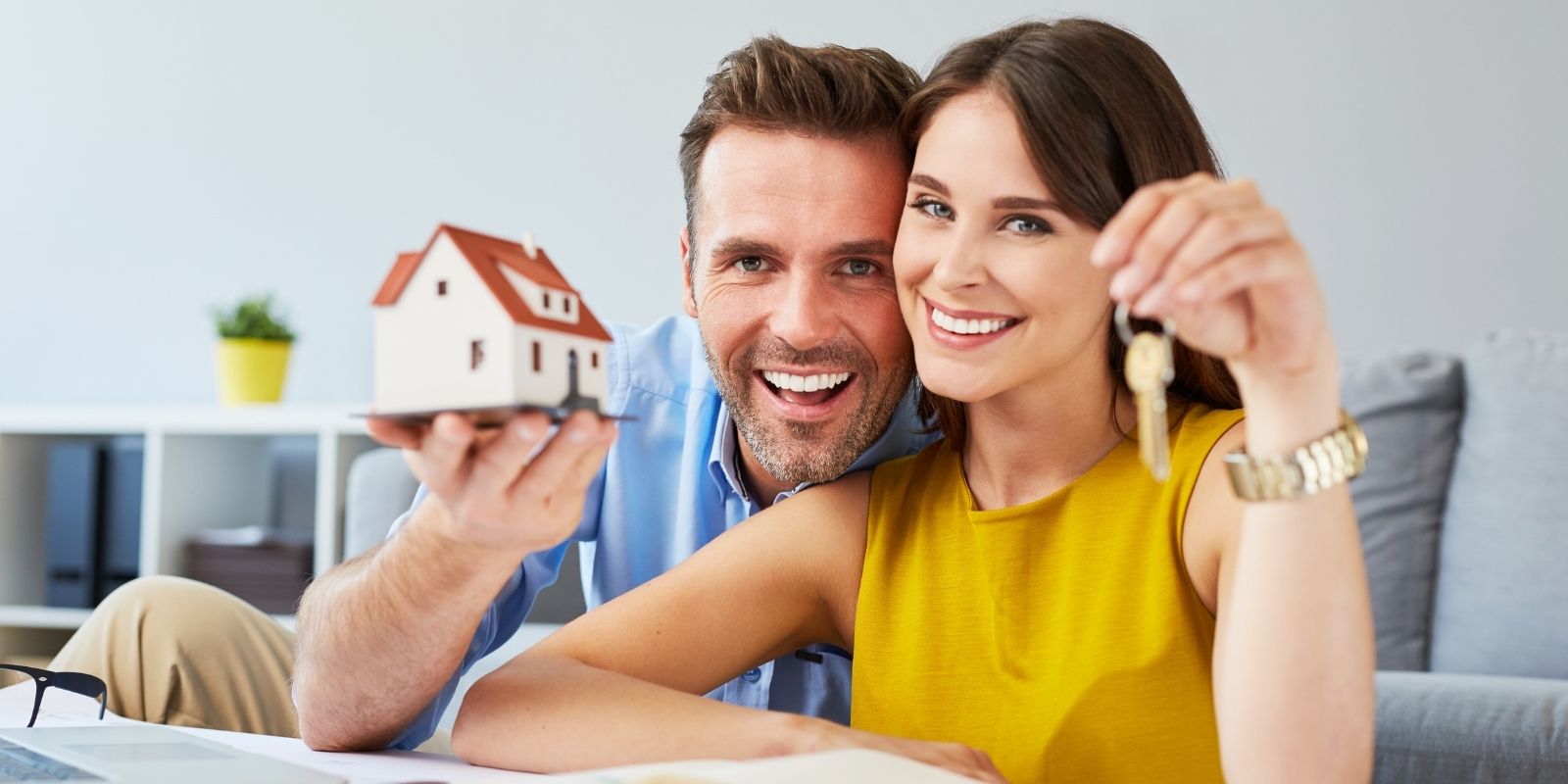 How to Sell & Buy a House at the Same Time  
Most homeowners don't enjoy making long stays in hotels, tents, or Mom's basement in between houses; most want to move directly from their old house into their new one. 
According to the National Association of Realtors, 71% of repeat home buyers owned their previous residences. 
So while moving from one house to another may be logistically difficult, this situation is very common.
However, getting the timing just right to facilitate such a move means that a whole lot of stars have to align. 
To help ensure that they do, we put together a detailed moving guide and checklist to help you organize your move.
The best-case scenario would be you sell your house just before closing on a new house, releasing built-up equity that you can use as a down payment to buy your new home.
In this guide, we'll examine the most common obstacles and challenges you could face when selling and buying a home at the same time. 
We'll also explore alternatives like selling before buying and buying before selling.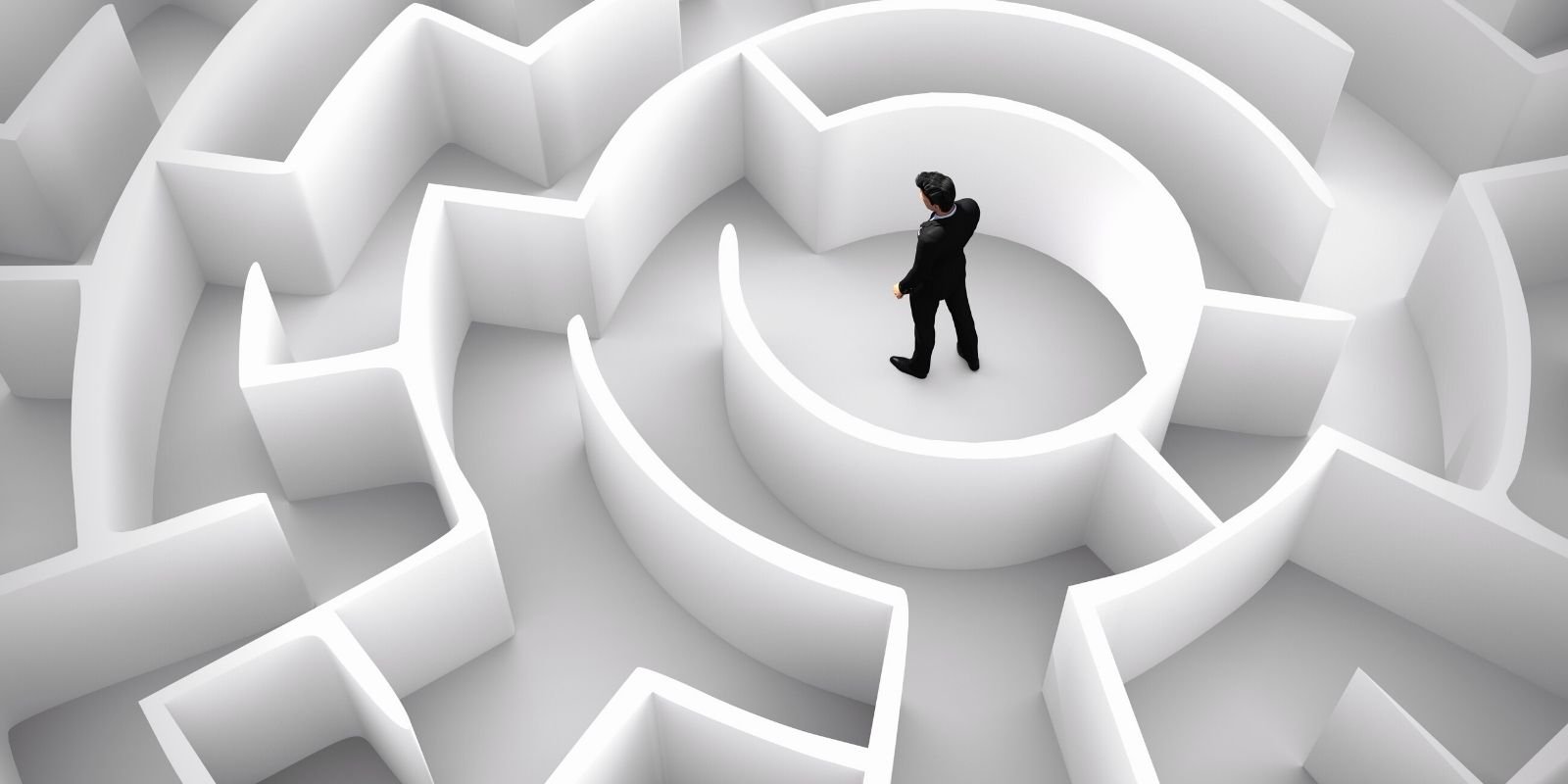 What are the Challenges of Selling & Buying Simultaneously?
The main issue with selling and buying houses simultaneously is the number of moving parts involved. 
Our list below outlines the most common obstacles in this process, as well as what bearing each one has on buying and selling.  
Financing  
This is the biggest issue for most people. 
Houses come with hefty price tags, and as part of the mortgage loan process, you'll need a down payment. 
Coming up with enough money for a down payment can be difficult when a large chunk of money is tied up in your current house. 
Even if you have plenty of savings and can come up with the down payment before you sell your house, banks will raise an eyebrow and take a long look at your income and balance sheets if they see you're applying for a second mortgage.
Logistical Nightmare  
There are dozens of steps in the home buying process, and dozens of different steps in the home selling process. 
Each of these on its own can be overwhelming, but combining them both can turn into a logistical nightmare. 
For instance, if you're waiting on an inspection to sell a house, it's inconvenient. 
If you're waiting on an inspection to sell a house and you're buying at the same time, it slams the brakes on both the selling and buying processes.
The legal and mortgage paperwork get put on hold, and you might even lose out on the house you're buying if the seller is unwilling to deal with the delays.
Offer Contingencies & the Risk of Getting "Bumped"  
Most homeowners that buy and sell simultaneously write a contingency clause into the purchase agreement, stating that their offer is contingent on the sale of their current home. 
While this is a great way to prevent yourself from getting roped into two mortgages in case you can't sell your own home right away, it makes your offer to other sellers less compelling. 
When you include contingencies, there's always a risk that someone will make an offer without them in order to get the offer accepted. 
Offers without contingency clauses are more attractive to sellers because there are fewer strings attached and fewer points of potential failure in the deal.
Selling Before Buying  
If you have to choose one to do first, selling your home before buying another property is generally easier. 
It's safer financially, as you'll free up your equity to use for a down payment, closing costs, and other expenses. 
You'll also reduce your debt-to-income ratio and will be more likely to get pre-approved for a mortgage.
The downside of selling before buying is finding a place to live in the short term while you wait to close on a new house. 
This can incur unwanted costs such as a deposit and rent for a temporary house and storage for your belongings. 
However, by selling first, you avoid the big financial risk of having to pay for two mortgages at the same time. 
For more detailed info about selling your house, check out our collection of resources for sellers.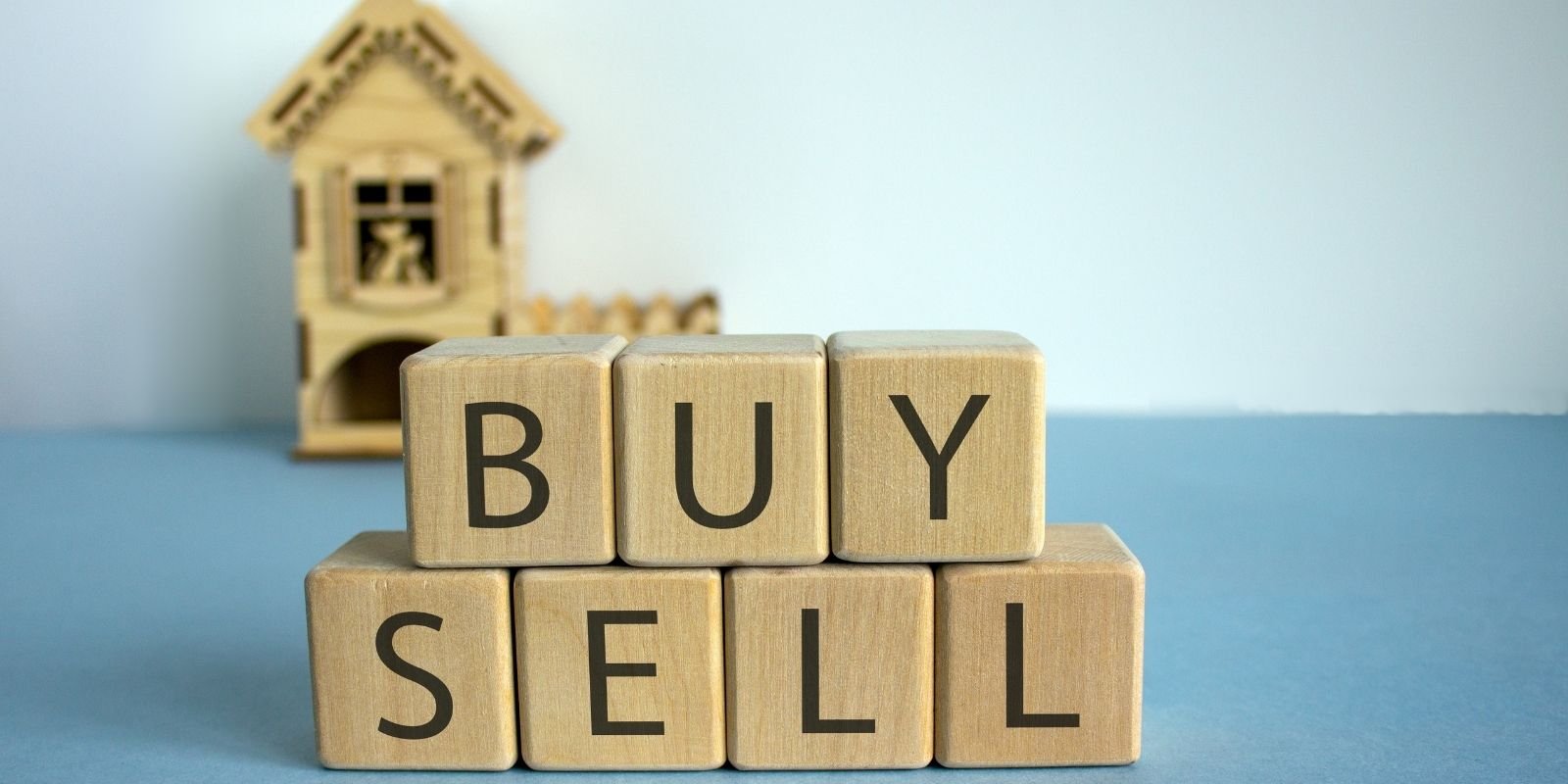 Tips for Selling While Buying 
Selling your house while you're shopping for a new one adds an additional layer of complexity to the to-do list. 
Here are our favorite tricks for making the selling process seamless — especially when you're buying at the same time. 
Clean, Declutter & Depersonalize
The first thing every seller needs to do when preparing to put their home on the market is to deep clean and declutter. 
The silver lining of buying and selling simultaneously is that you have to clean, get rid of your junk, and pack away all your things to move anyway! 
When you begin packing to move, prioritize your personal memorabilia and decorations (religious symbols, family photos, souvenirs, diplomas, etc.) to pack up first. 
These items have deep meaning for you, but when they're on the wall, it sends the message to the buyer that this is someone else's house. 
Keep some nice, basic furniture for staging, but personal items go in the moving boxes first.
Cleaning things up and decluttering your items also means that keeping your house neat and tidy will be easier.
Pick a Spot to Store Boxes
Ideally, you'd take moving boxes as you pack them to a storage unit, but this isn't always logistically possible. 
If you have to store packed-up boxes in your home while you sell, keep them in one space — preferably a garage, basement, or another low-traffic area. 
Keep them out of the master bedroom, kitchen, and living rooms, as these will likely be the selling points of your house. 
Be sure you stack the boxes with enough room for potential buyers to move around them to inspect outlets, windows, etc.
Repairs & DIY Home Improvements
Unlike finding a buyer or waiting on lawyers, these projects are within your control. 
The sooner you can do any repairs or home improvements your house needs to sell, the better. 
To make sure there are no unpleasant surprises in your selling process, you'll want to get all your projects done before the house is inspected. 
This can help you avoid some of the most common issues found during home inspections.
This goes for minor fixes as well as any larger DIY home improvements you undertake to increase your home's value.
Staging Your Home
Staging your home (optimizing the decor and furniture) for showings is an important step in preparing your home for sale. 
This can get tricky if you're in the throes of moving. 
Save the nicer, important furniture pieces for display, and make sure all the moving boxes and packing mess stay as tucked away as possible. 
Buyers will likely be understanding of a few boxes neatly stacked in a corner, but make sure they can still see the house and things still stay tidy.
Another option is to move out your own furniture and stage with rental decor and furniture. 
This costs a little more money but may be a simpler option.
Setting Your Home's Price
It's always important to price your home properly, but it's absolutely essential to get it right if you need to sell quickly. 
Pricing it too low could leave you with less cash for your next down payment. 
If your price is too high, you could scare potential buyers away.
The best way to price your home is to have your real estate agent pull "comps" — statistics on houses that have sold recently in your area that are comparable to yours. 
These numbers will give you a good idea of how much to ask for your house.
Find a Real Estate Agent You Trust
If you have time on your hands to show your home, advertise it, and negotiate with potential buyers, you might be able to sell your home on your own. 
If you're buying another home concurrently, however, you won't have the time or energy to tackle selling your house on your own. 
Working with a Realtor gives you access to current information on what potential buyers in your area are looking for, as well as years of expertise navigating through the logistical, legal, and financial jungles that selling a house requires.
Find a real estate agent you trust to take care of scheduling and hosting showings, negotiating with buyers, and dotting the i's, and crossing the t's of all the paperwork.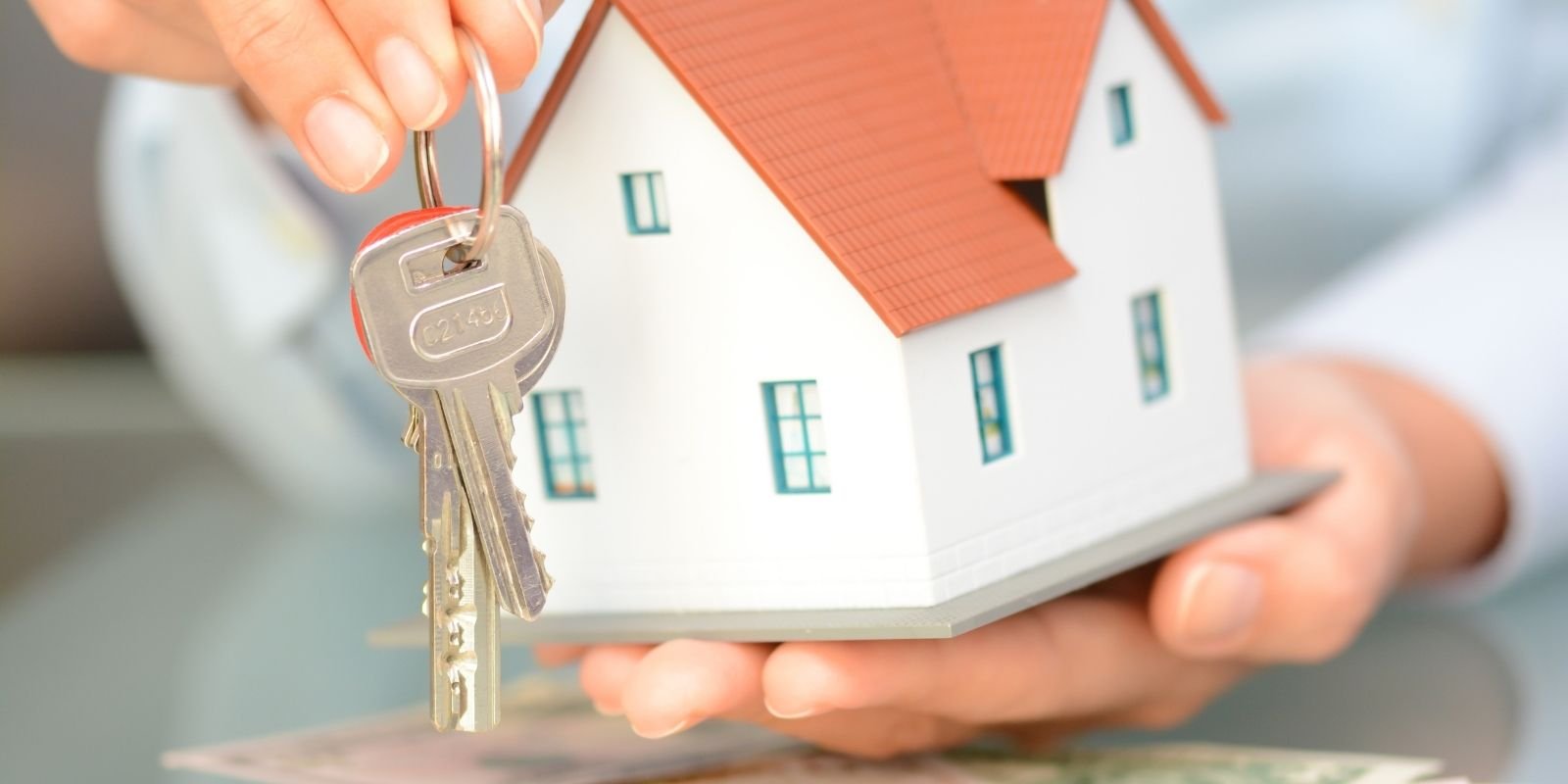 Buying Before Selling  
If you find the perfect place, you may end up buying a house before selling your current house — which comes with its own unique set of challenges.
Below we'll provide a few tips to help if you find yourself buying a new house before selling.
Assess Your Financial Situation
The hardest part about buying a new house before selling the old one is the financial requirements. 
Go over your finances and determine your home buying budget before getting too involved in the process. 
Make sure you can handle both your current mortgage and the new one for several months or more, as it may take longer to sell your old house than you anticipate. 
For help determining how much home you can afford, use our free online mortgage payment calculator.
Don't forget that you'll need to account for closing costs and any repairs on the new home as well — all before the equity is released from your old one. 
Speak With a Trustworthy Realtor & Lender
Once you're under contract for a new home, you can't afford to let your old one languish on the market as an overpriced, under-marketed FSBO (for sale by owner). 
Working with an experienced Realtor that can find the right buyer for your property quickly is a top priority if you're buying before selling.
Interview real estate agents and find one that has worked with homeowners in this situation before and is well-versed in the complications that can arise because of it. 
Your agent can recommend specific lenders for you to talk to about getting a mortgage loan that will work well with your existing financial obligations.
We also put together a guide on how to find a mortgage lender.
Chat with the lender about your intention to buy a new home before selling the old one, and ask what terms or accommodations they can offer to help make that happen.
Bridge Loans and HELOCs
Banks have created a loan product called a bridge loan (also called swing loans or gap financing) for people who want to buy a new home before selling the old one. 
A bridge loan is a short-term loan (typically for under a year) that allows the buyer to use the equity in their current home as a down payment to get a mortgage for a new home.
Because they are technically unsecured, bridge loans usually have high-interest rates and are available only to those with excellent credit. 
However, a similar situation can be accomplished by using a home equity line of credit or HELOC.  
Be aware that you may not be able to get a HELOC if your original home has already been listed for sale. 
Make an Offer That's Contingent Upon Selling Your Home
Although it might hurt your chances of getting your offer accepted, it's essential to add a contingency clause to any offers you make during the home buying process. 
Not including contingencies is a common first-time homebuyer mistake.
By making your offer contingent on the sale of your current home, you buy yourself time and ensure that you'll be able to buy the house you have your eye on without tying yourself to dual mortgages.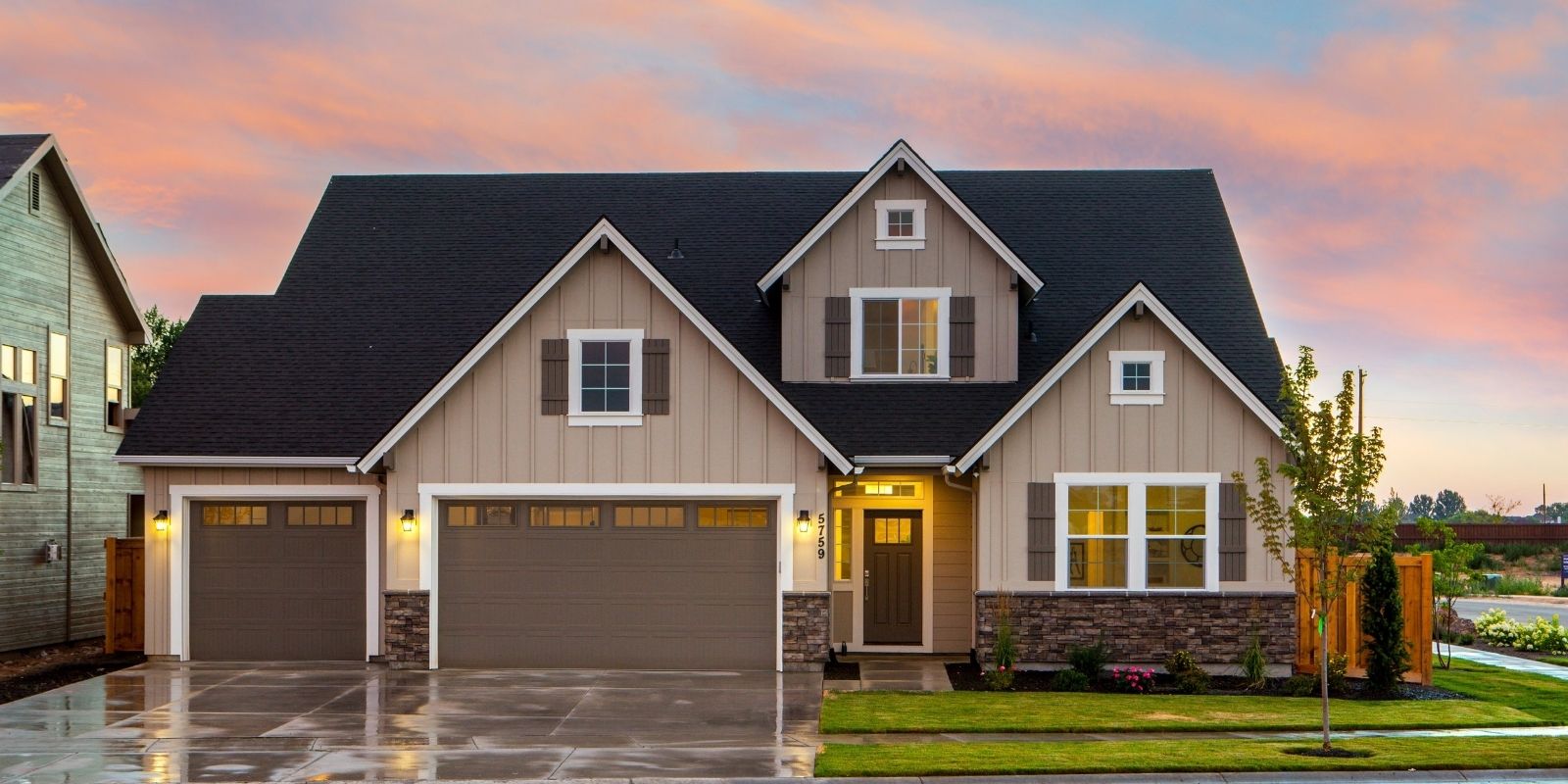 Key Takeaways on Selling & Buying a House… 
While it's a bit stressful to buy one house and sell the other at the same time, it can be done with some preparation, precautions, and help from experienced professionals, like real estate agents and lenders who specialize in this situation.
Whether you're buying or selling a home — or both — it's essential that you work with a trusted and reliable real estate agent that will represent your interests throughout the buying and selling processes. 
To find a trustworthy and reliable real estate agent, look no further than the oldest Real Estate Agency in Fort Worth, TX: Helen Painter Group Realtors. 
Helen Painter's agents have been representing buyers and sellers in Fort Worth since 1958.
Contact us today for a free consultation from the most trusted real estate agency in Texas.