If you're buying a previously owned item, you don't expect it to be perfect but you do expect the seller to be forthcoming with any flaws the item has.
Maybe you're okay with a purse that has a scratch on the bottom or a car that is due for new brakes.
But you definitely want to know what defects the item has, understand whether or not they can be fixed, and get a price that is reflective of any issues.
The same goes when you're buying or selling real estate.
When a home has been lived in for many years, buyers know it won't be in the same condition as a new build.
Nothing lasts forever.
Appliances, paint, windows, doors, and cabinets wear out over time. 
Apart from it being the right thing to do, it's your legal obligation when you sell a home to disclose any known defects that your home has in a seller's disclosure document.
This form isn't particularly complicated, but you may have a few questions about what exactly needs to be disclosed and what items are too trivial to matter. 
In this article, we'll go over the seller's disclosure form, tips for buyers and sellers, and what things you do and don't have to worry about when filling out the form.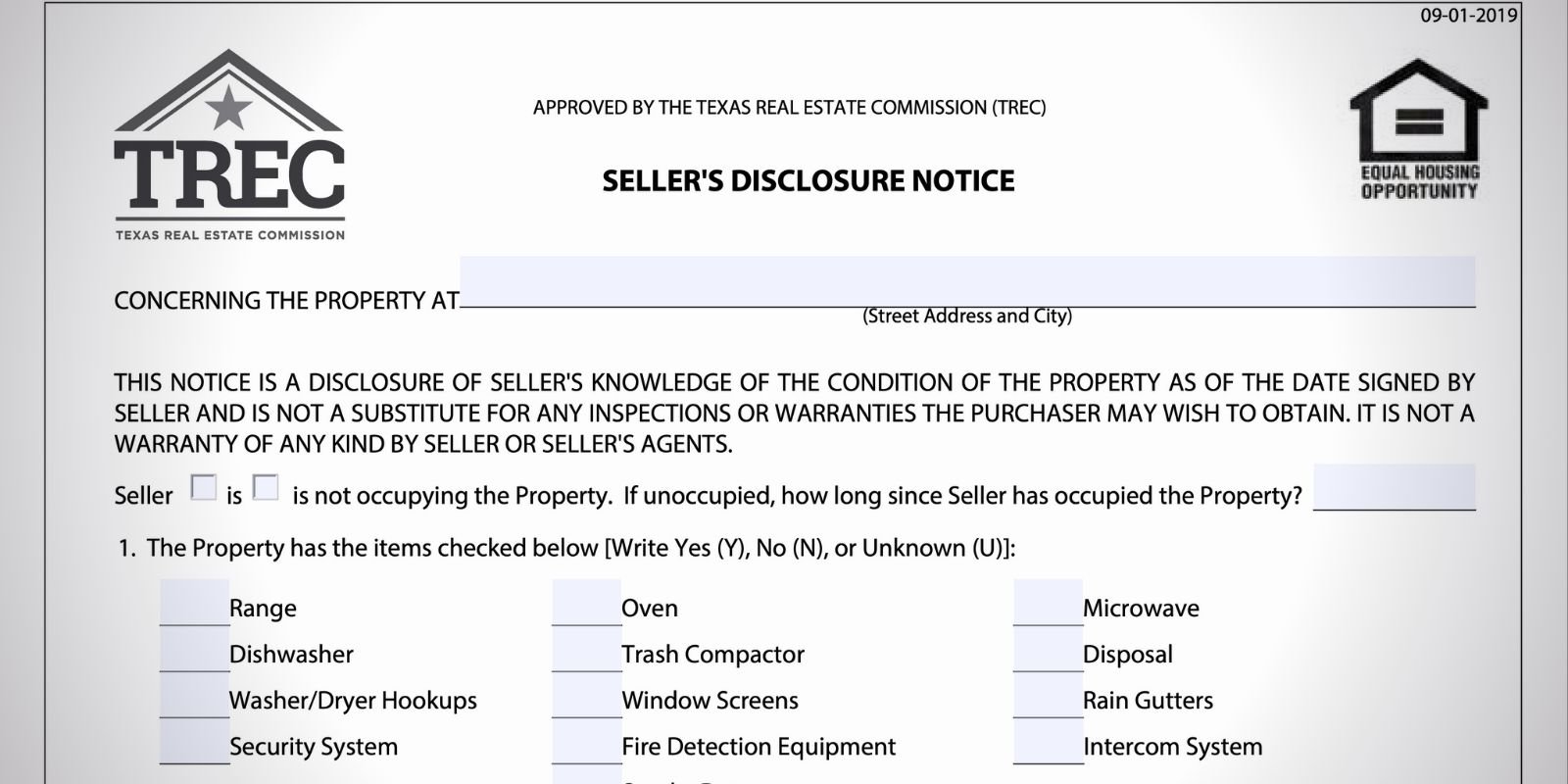 What Is A Seller's Disclosure?  
The seller's disclosure form is just what it sounds like — a list of items the seller is disclosing to the buyer about the features and condition of the home.
In Texas, this is a required form you must fill out if you're selling a single-family home that you've lived in.
The Texas Property Code states:
"Sec 5.008 – Sellers's Disclosure of Property Condition. (a) – A seller of residential real property comprising not more than one dwelling unit located in this state shall give to the purchaser of the property a written notice as prescribed by this section or a written notice substantially similar to the notice prescribed by this section which contains, at a minimum, all of the items in the notice prescribed by this section." 
You can download and print the form in its entirety here:
Texas Real Estate Commission (TREC) – Standard Form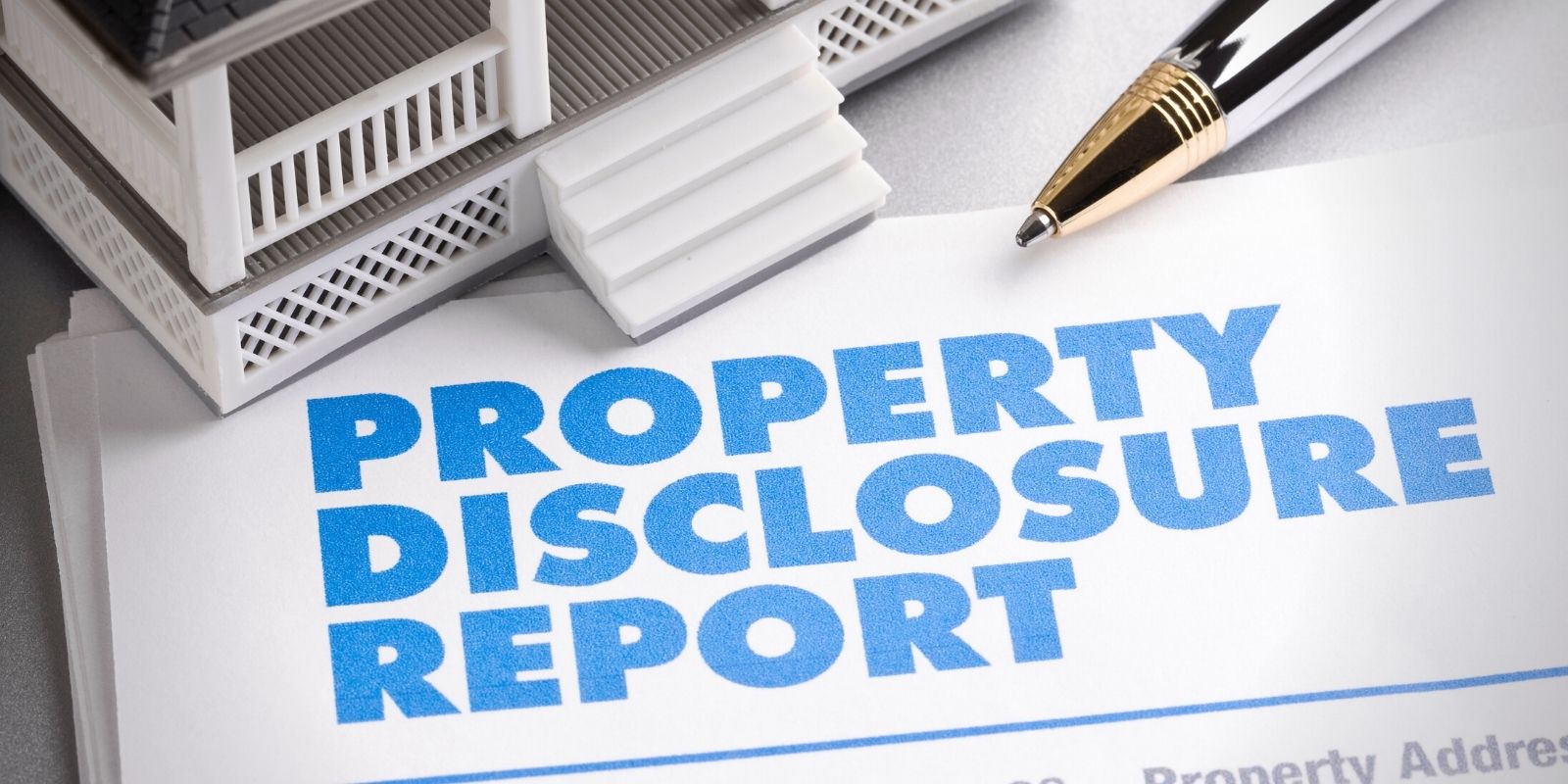 What Does a Texas Seller's Disclosure Do?  
The seller's disclosure lets the buyer know exactly what condition the home they're buying is in.
It also protects the seller from a buyer who may try to sue after the deal has closed, stating they weren't aware of flaws in the property. 
Below, we'll provide a more detailed overview of how the seller's disclosure document benefits buyers and sellers in Texas.
For Sellers
Filling out the seller's disclosure completely and honestly is beneficial for sellers.
While you may be nervous to share all the flaws and problems in your home, it's essential that you do so to protect yourself from potential lawsuits in the future. 
By disclosing any and all issues, you bring everything out into the open.
That way, if something goes wrong once the transaction is complete, the buyer can't blame you.
The buyer must sign the form and acknowledge that they are aware of everything on it.
For Buyers
The seller's disclosure is a boon for buyers as it lets them know about any potential issues with the house.
This enables the buyer to make a more informed decision about whether to buy a house or not.
It can also act as a bargaining chip in the deal-making process.
If you know there are substantial issues with the house, you may be able to negotiate a lower price.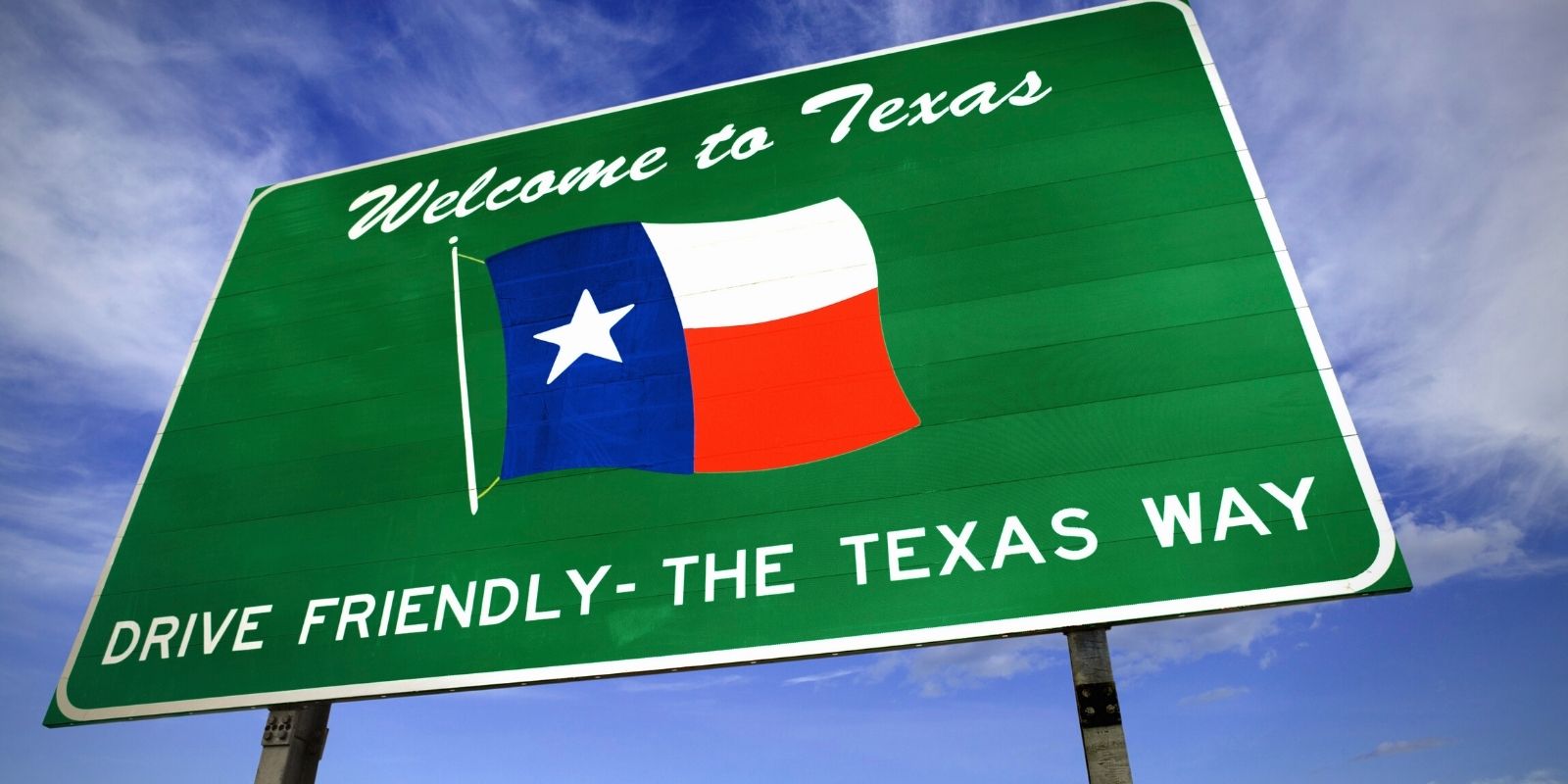 Does Texas Require A Seller's Disclosure?  
Yes!
Section 5.008 of the Texas Property Code requires anyone selling a single-family home to fill out a seller's disclosure.
This provision does not apply to multi-family homes, but it's still a good idea to fill one out if you're selling a property.
What Needs To Be Included in Seller's Disclosures in Texas?  
Below, we'll provide an overview of the seller's disclosures that are required in Texas, as well as things to consider when filling out the form.
Property Items
This section includes just about anything that isn't a wall, ceiling or floor in the house.
Features like ceiling fans, appliances, security systems, water heaters, fences, etc. appear here.
It also goes over what utilities the home is connected to and how, such as gas lines, electric, city water supply, etc. 
For each of these items, you can mark yes (Y), no (N), or unknown (U). 
Smoke Detectors
Note whether or not the home has operational smoke detectors, and whether those detectors are up to code.
If the home doesn't have functional smoke detectors, you'll have to write why in the answer section.
Structural Defects or Malfunctions
The prospect of buying a home where the wiring has been ripped out or that hides an unstable foundation is every buyer's nightmare.
This section asks if the seller knows of any defects in the main structure of the house, i.e., the walls, foundation, ceiling, and floors.
It also includes the driveway, sidewalk, fences, and plumbing. 
Because any of these can represent a major issue to the buyer, if you mark "yes" on any of these, you'll need to explain it in the answer section. 
Hazardous Conditions
This section deals with numerous conditions that could pose health or safety hazards to the home's occupants.
These could be anything from termite damage to fault lines to previous structural repair. 
Some of the major things to disclose in this section is your knowledge of any hazardous materials that are or have been in the home, such as asbestos, lead, methamphetamines, toxic waste, or radon gas. 
If you want to make sure your home is free of some of these substances, you can purchase test kits or hire a professional to test for hazards like lead paint, radon, and more. 
Equipment & Systems Needing Repair
This is kind of a catch-all section that asks you if you know of any equipment or systems that need repair that may not have been covered in other sections.
There's a spot for you to write an explanation, if needed.
Flood Conditions & Assistance
Flooding can have lasting effects in eroding the home's components and causing mold, so it's essential that you disclose any known flood damage in this section.
This part of the form also asks about whether your property is in a known flood zone. 
To look up whether or not your home is in a flood zone, you can enter the address on the FEMA website. 
You should also disclose if you carry flood insurance on the property, as well as whether or not you've filed a flood insurance claim.
Compliance, Co-Use & Comfort
This section includes a few more miscellaneous items that buyers would want to know about before purchasing the home.
It includes things like whether the home is a part of any pending lawsuits, whether there is a homeowner's association that governs the home or collects fees, whether there were any structural modifications to the home, and more. 
Most of these issues aren't common, but if they apply to your property, it's best to completely disclose them.
Coastal Areas
This section doesn't require a disclosure but is more of an FYI for the buyer.
If your home happens to be on the Texas Gulf Coast, the buyer should already know about that. 
What they might not know is that because homes within 1,000 of the high tide line are subject to the Open Beaches Act or Dune Protection Act, additional permits may be required to make modifications to the home. 
Military Installations
This is another FYI section, letting the buyer know that the home could be near a military base or operation.
If so, they could experience loud noises or other disturbances as a result.
This section merely discloses this to the buyer; it doesn't note whether there is currently a military installation nearby.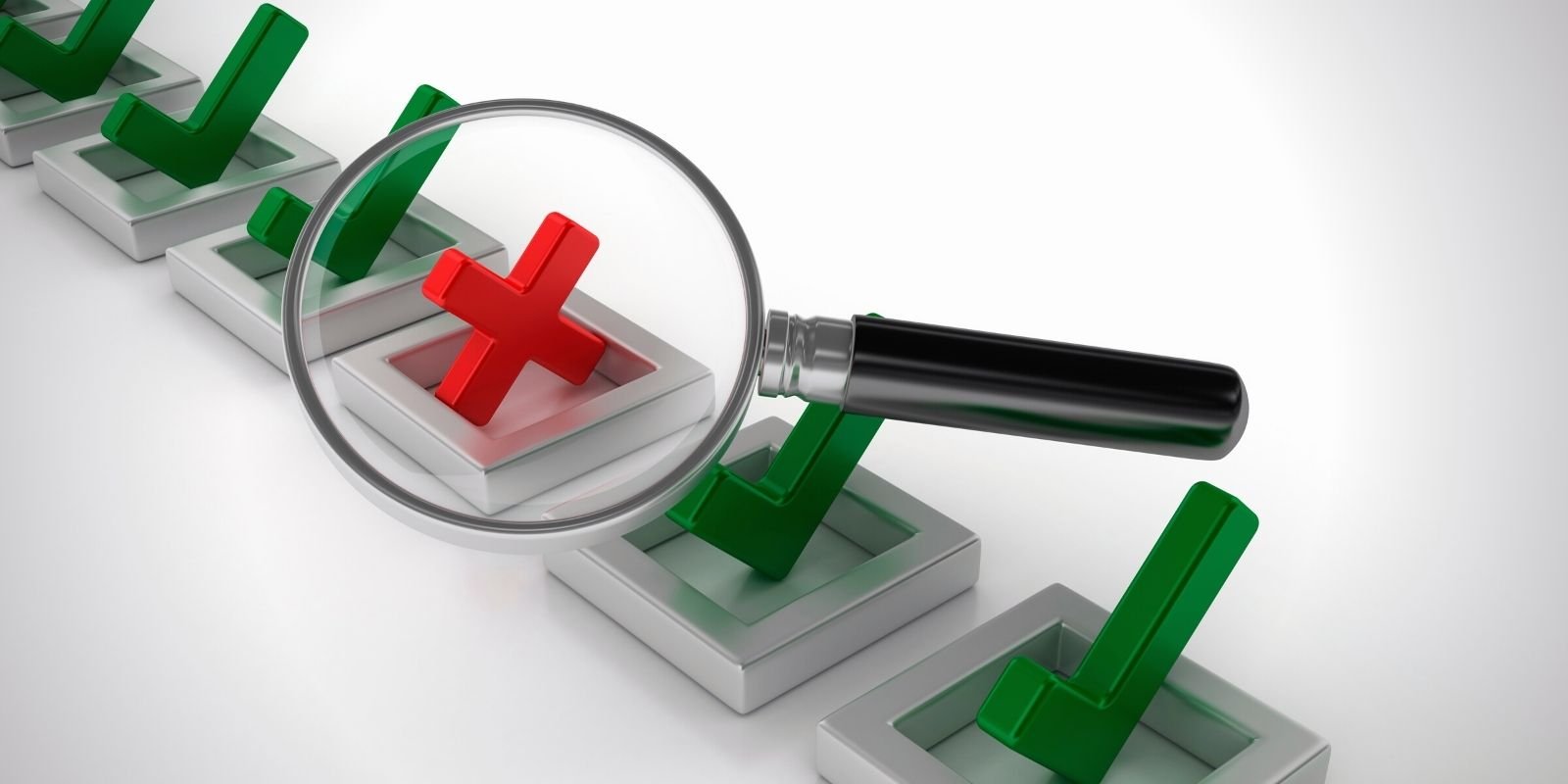 What Can I Leave Out of My Texas Seller's Disclosure?  
Not every detail or mishap need be disclosed on the seller's disclosure.
If you're wondering about any of the following incidents, rest assured you have no obligation to let the buyer know about them:
Deaths of natural causes, suicide or an accident unrelated to the condition of the property

Whether a previous occupant had, has or may have had HIV/AIDS or related illnesses

Whether someone living nearby is a registered sex offender
None of these elements affect the health or wellbeing of the buyer, nor the integrity of the structure, so you can safely leave them off of the seller's disclosure document.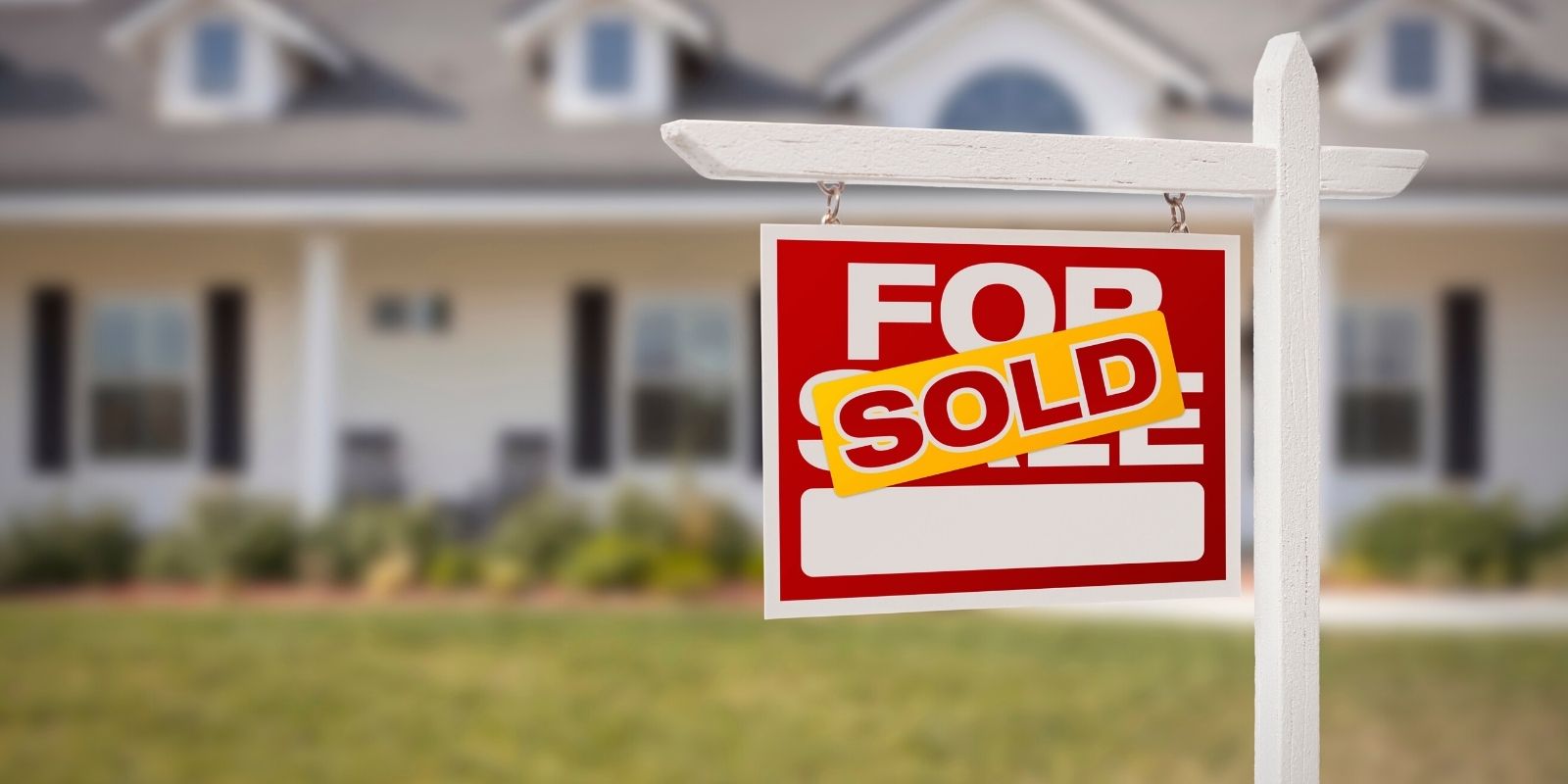 Wrapping Up Our Guide To Seller's Disclosures in Texas 
If you're selling a property in Texas, it's a good idea to fill out the seller's disclosure completely, even if it reveals some "warts" about the property.
It's always best to play it safe and let the buyer know about any issues to protect yourself from any unpleasant legal problems later on.
If you're buying a property, make sure your real estate agent requests a disclosure notice from the seller so you know exactly what you're buying.
An expert agent will help you review the document and negotiate the best price based on the home's condition.
Whether you're buying or selling, if you need a trustworthy, experienced real estate agent on your side, give the agents at Helen Painter Group Realtors a call.
We've been helping buyers and sellers in the Fort Worth area since 1958 and will represent your interest from listing to closing.
Call today for a free consultation!