Buying a house is thrilling. It's also stressful, frustrating, arduous, and terrifying. 
There are so many questions to consider, calculations to make, terms to know, and approvals to get before the home is really yours—not to mention the mountains of paperwork involved. 
Going in with the knowledge you need makes the home buying process much more relaxed and smooth.
If you're a first-time homebuyer, or if it's been a while since you've had to purchase one, check out our handy checklist of 9 things you need to do before buying a house. 
With these boxes checked, you're well on your way to a home-buying process that is hassle- and regret-free.
You may also benefit from our step-by-step guide on "How To Buy A House."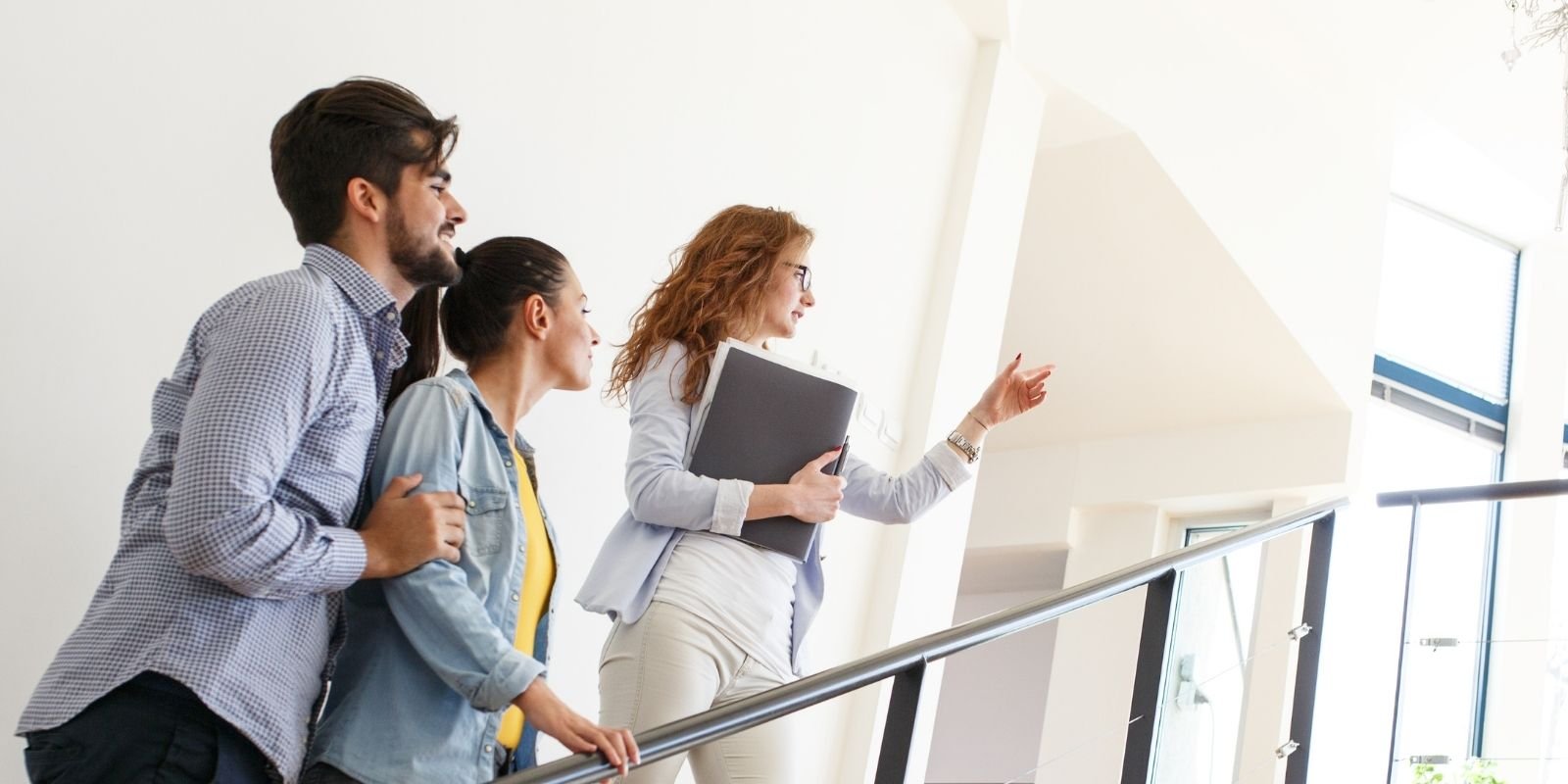 1. Find a Real Estate Agent You Trust
There's a reason why new skydivers go on tandem dives first: when the stakes are high, you don't go solo the first time around.
This rule holds for real estate as well. 
Partnering with a real estate agent is almost always the best move for first-time home buyers.
Even if you've bought several houses before, using a Realtor is a wise decision since experienced Realtors offer these advantages:
As with any partner, you'll want to make sure you have a real estate agent who is knowledgeable, capable, and trustworthy. 
The best way to find a great Realtor is to ask a trusted friend for a referral.
Interview potential candidates about their experience, fees, availability, and what kinds of homes they typically sell to make sure you contract with a professional who can meet your needs.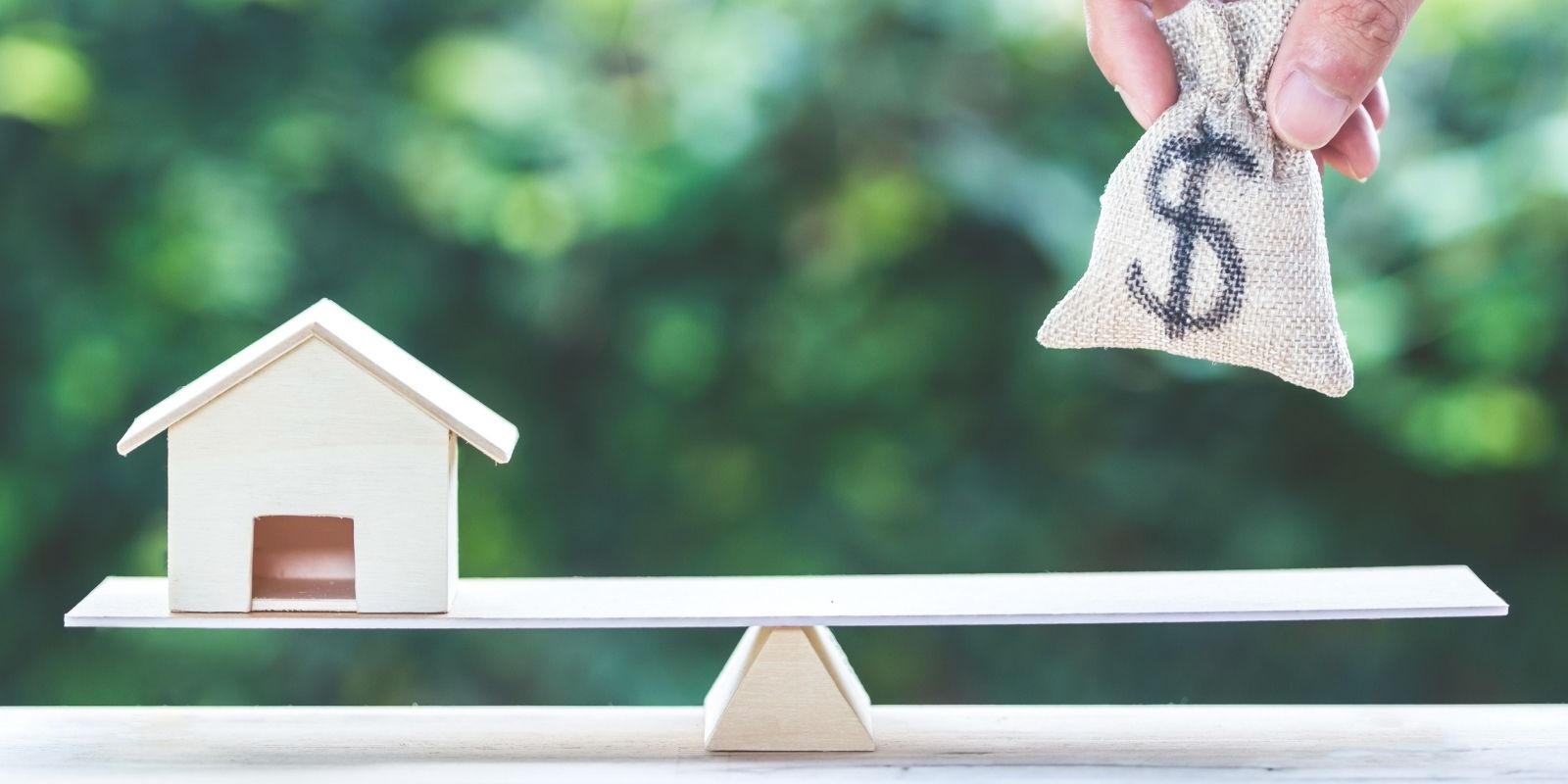 2. Determine How Much Home You Can Afford
Looking at $400,000 homes when you can only afford a $150,000 one leads to unrealistic expectations, disappointment, and a lot of wasted time—both for you and your real estate agent.
Plus, what looks like a dream home now can be a burdensome regret if you buy more house than you can comfortably afford.
To avoid common mortgage shopping mistakes like these, map out your home-buying budget before you start browsing.
To determine your budget, consider what your monthly payments and expenses are today, as well as what they will be after you purchase a home. 
Be mindful of the costs like taxes, HOA fees, homeowner's insurance, and repairs that you didn't have to worry about while you were renting. 
Also, consider how much you'll be putting towards your down payment.
This is especially important if you're planning on buying a fixer-upper house.
A good rule of thumb is to keep your housing budget to no more than a third of your take-home pay.
Use our Online Mortgage Calculator to get a baseline of your home affordability.
Most homebuyers use a mortgage to buy a house.
So in addition to your own calculations, your lender will want to know the following things to ensure you're not overextending yourself:
Income

– What's your take-home pay each month, and is your employment stable?

Debt

– What monthly payments do you have [auto, insurance, mortgage]?

Credit Score

– Do you pay your bills on time? Are you in good standing with credit bureaus? Are there any errors on your credit report?

Closing Costs – How much money will you need at closing to cover your closing costs?
Consider the big picture of what it will cost to own a home, as well as how homeownership will affect your overall financial picture before you start looking at houses.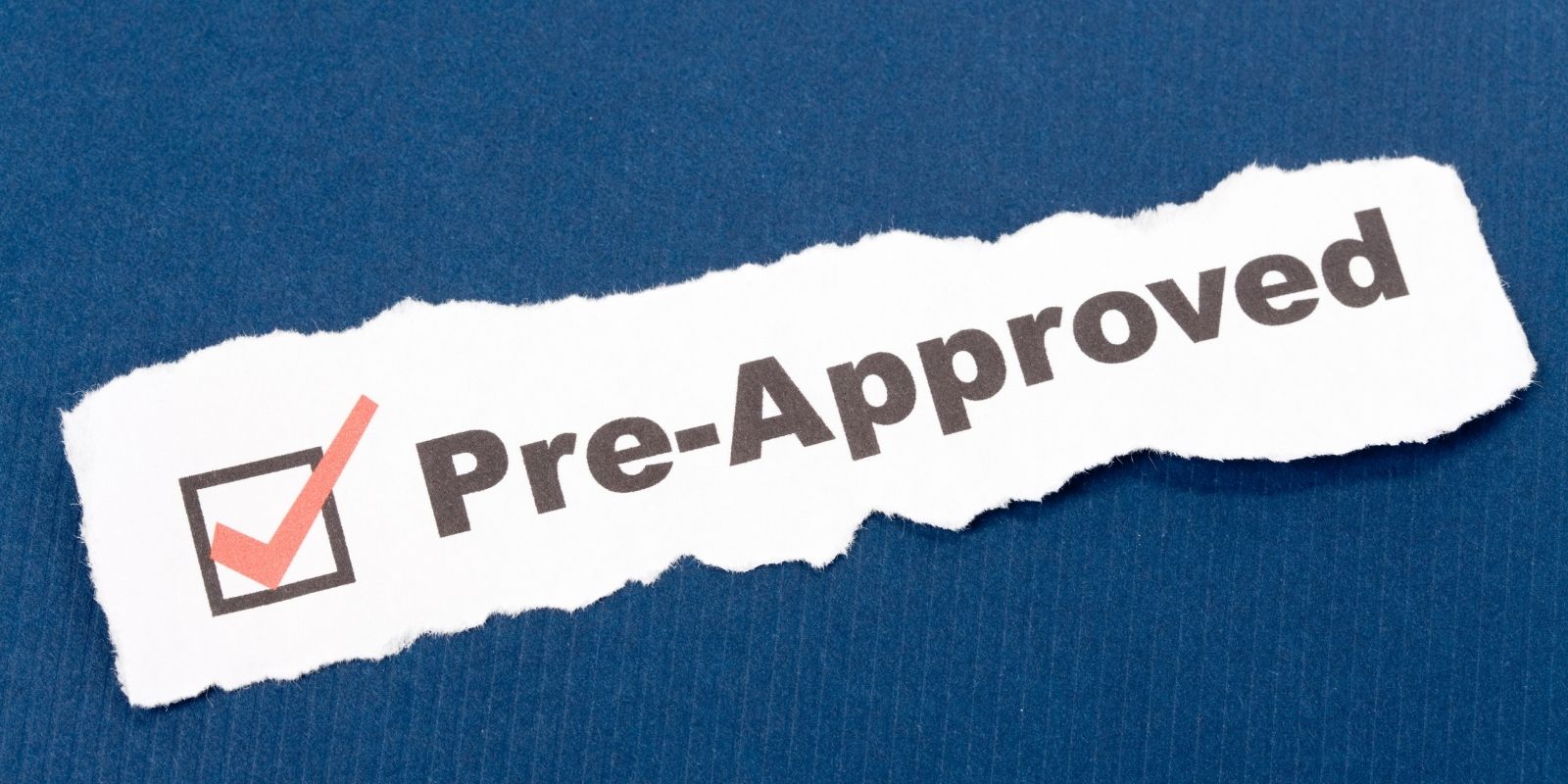 3. Get Pre-Approved for a Mortgage
Getting pre-approved means that a lender has reviewed your income, expenses, and credit report and has conditionally agreed to loan you a set amount of money for the mortgage.
This approval enables you to look for a home at or below that price level with confidence and encourages sellers to take you seriously as a buyer. 
There are many different varieties of mortgages.
To learn more about mortgages and lenders, check out:
Talking to different lenders will give you a feel for the types you qualify for.
Ask about:
Terms
Interest Rates
Credit Score Requirements
Debt-To-Income Ratio (DTI) Requirements – They will vary from bank to bank
Speak with multiple lenders to find the best rate.
It's important to remember that pre-approval doesn't mean you're committed to proceeding to a loan agreement, nor is it a firm guarantee.
You can back out of the pre-approval later if you find a better deal on a loan, and the bank can also back out if something goes awry with your credit or income after your pre-approval.
Still, this step will speed up the paperwork on your home loan once you've decided on a house and will give you negotiating power when making offers.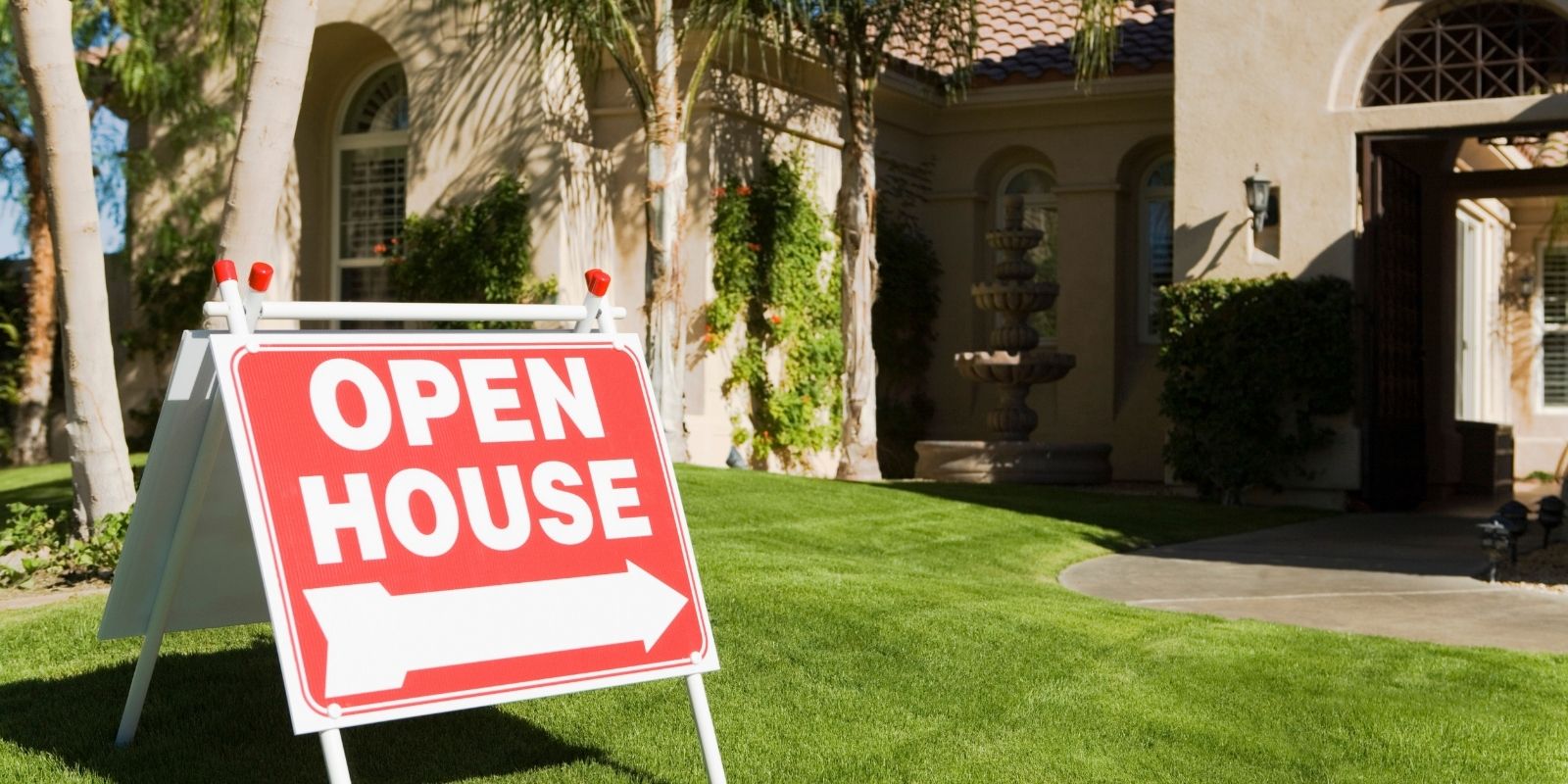 4. Visit Open Houses & Tour Homes
This may seem too obvious to include on this home-buyer checklist, but there's more to house hunting than searching haphazardly on the internet.
For some homebuyers, this step can be overwhelming, which is why it will help to have a trusted real estate agent to coordinate with sellers and make appointments for viewing houses you're interested in. 
As you start the homebuying process, visit multiple open houses, and tour several homes.
Seeing properties in your price range allows you to calibrate your expectations with what you can afford and what's available.
Also, when you see a home in person, you may discover features that you didn't realize you wanted or that you dislike but wouldn't be able to tell from photos.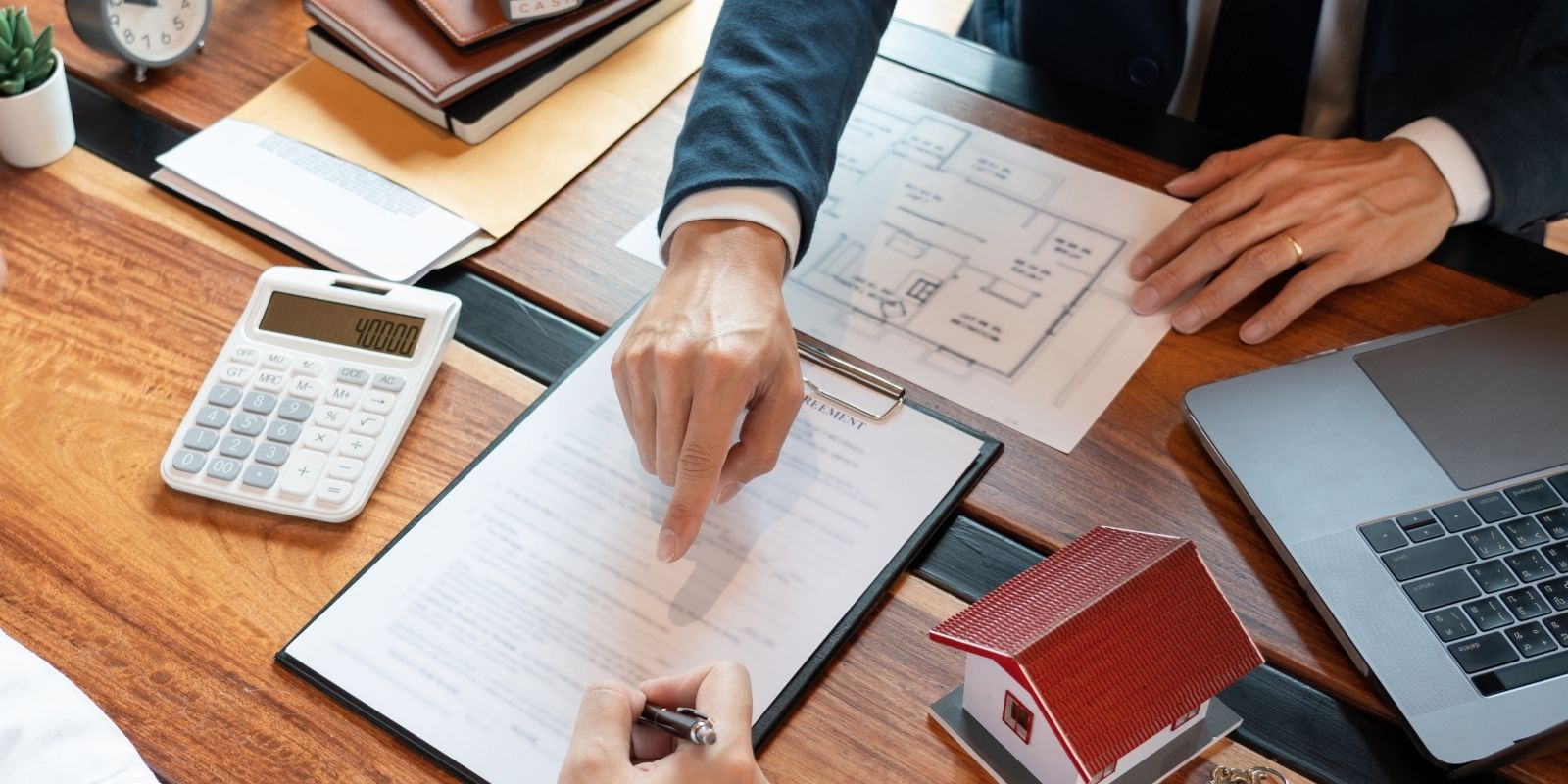 5. Submit an Offer
Consult with your real estate agent when deciding how much to offer for a particular home.
Your agent can bring experience and perspective to the negotiating table, as your offer will be influenced by several factors:
How hot the housing market is, both nationally and locally

How long the house has been on the market

Whether there are already offers on the house

How motivated the owner is to sell the house
Your offer should consist of more than just the purchase price.
Include terms (such as how soon you can move in or what appliances are included with the sale) and contingencies (such as whether you need to sell an existing house before the new house closes).
You may want to check out our post about how to get an offer accepted in a seller's market.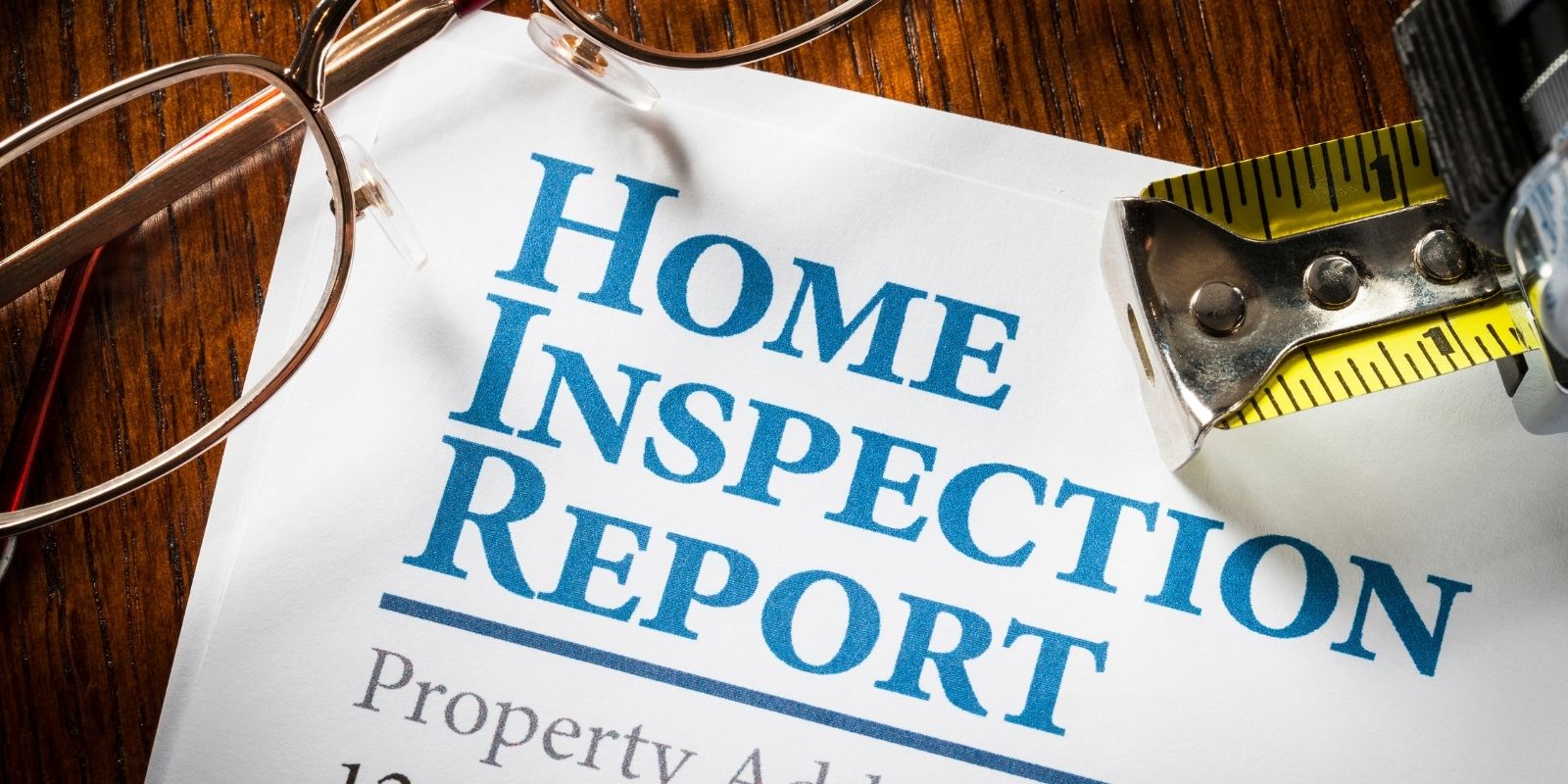 6. Get a Home Inspection
Regardless of the age or condition of the house, getting a home inspection is a necessary step.
No contracts should be signed without a contingency clause stating that the house must pass inspection. 
Although you as the buyer are responsible for the cost, a home inspection is well worth it because it protects you from unforeseen costs and liabilities.
An inspection will give you a good idea of:
How much longer big-ticket components (roof, plumbing, or water heater) will last

If the foundation is failing

Whether the electrical system is up to code

If there is any damage to the home (hail, termites, flooding, etc.)
Any minor problems revealed during the inspection can be used as bargaining chips for negotiating concessions from the seller or reducing the overall purchase price.
We've compiled a list of the 13 most common home inspection issues for you to review.
If your real estate agent advises it, you should also consider specialty inspections like radon or mold.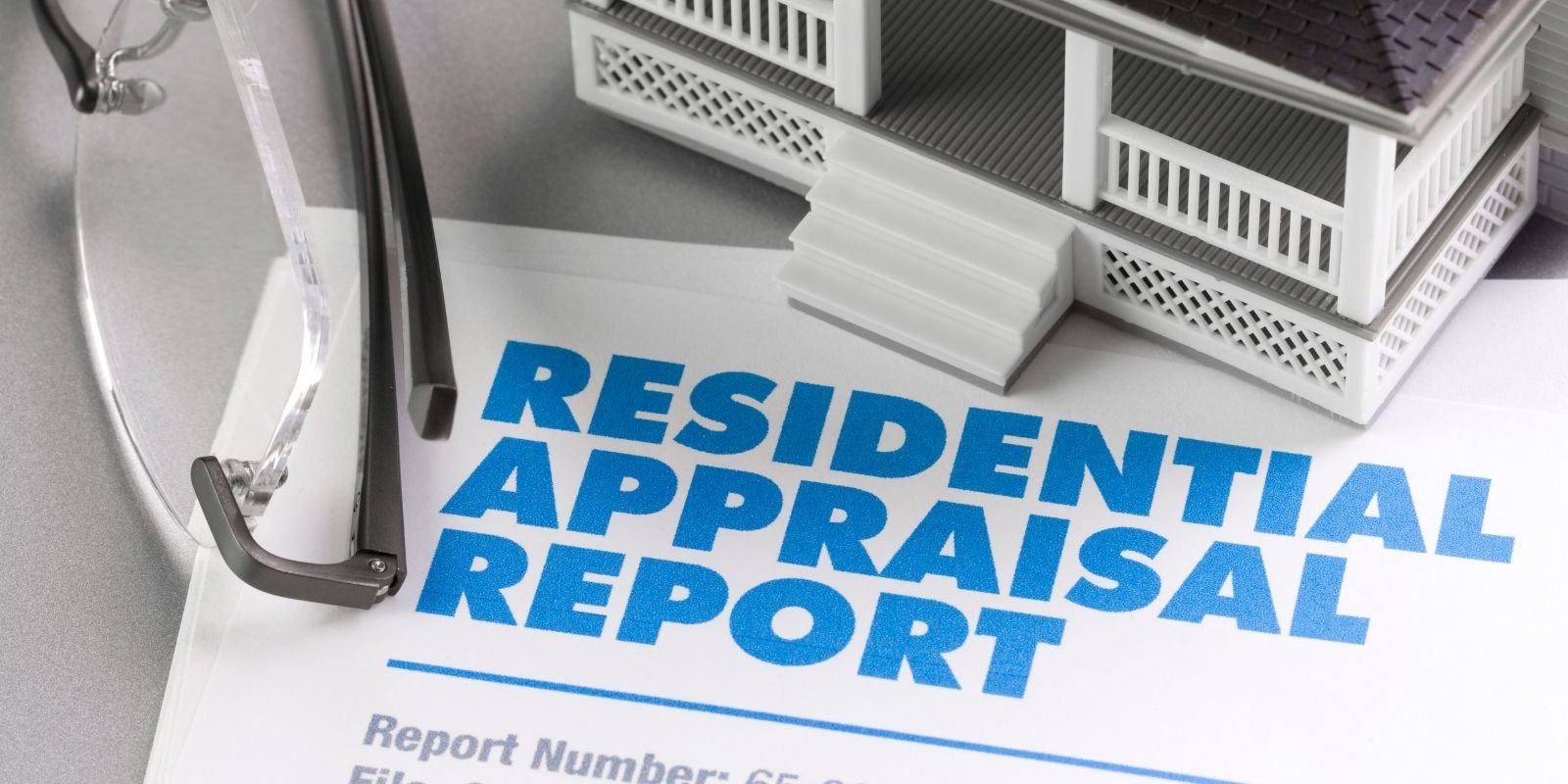 7. Get an Appraisal
Your mortgage lender will want to ensure that the home is worth what you've agreed to pay for it.
An appraiser reviews the home's condition and location and compares it to others in the area.
The document he/she produces (the appraisal) makes sure that the contract price is fair for the buyer, seller, and lender. 
Here's a short rundown of the appraisal process:
A licensed appraiser comes to the home and does a walk-through. He/she takes notes on the condition of the property, measures square footage, and describes the amenities and general appearance of the home.

The appraiser analyzes the features and prices of similar homes in the neighborhood (also known as comparables, or comps) that have sold recently.

He/she synthesizes the information and produces a report, which includes an appraised value of the home based on its current condition.

The appraiser also notes any renovations or upgrades that may add value to the home.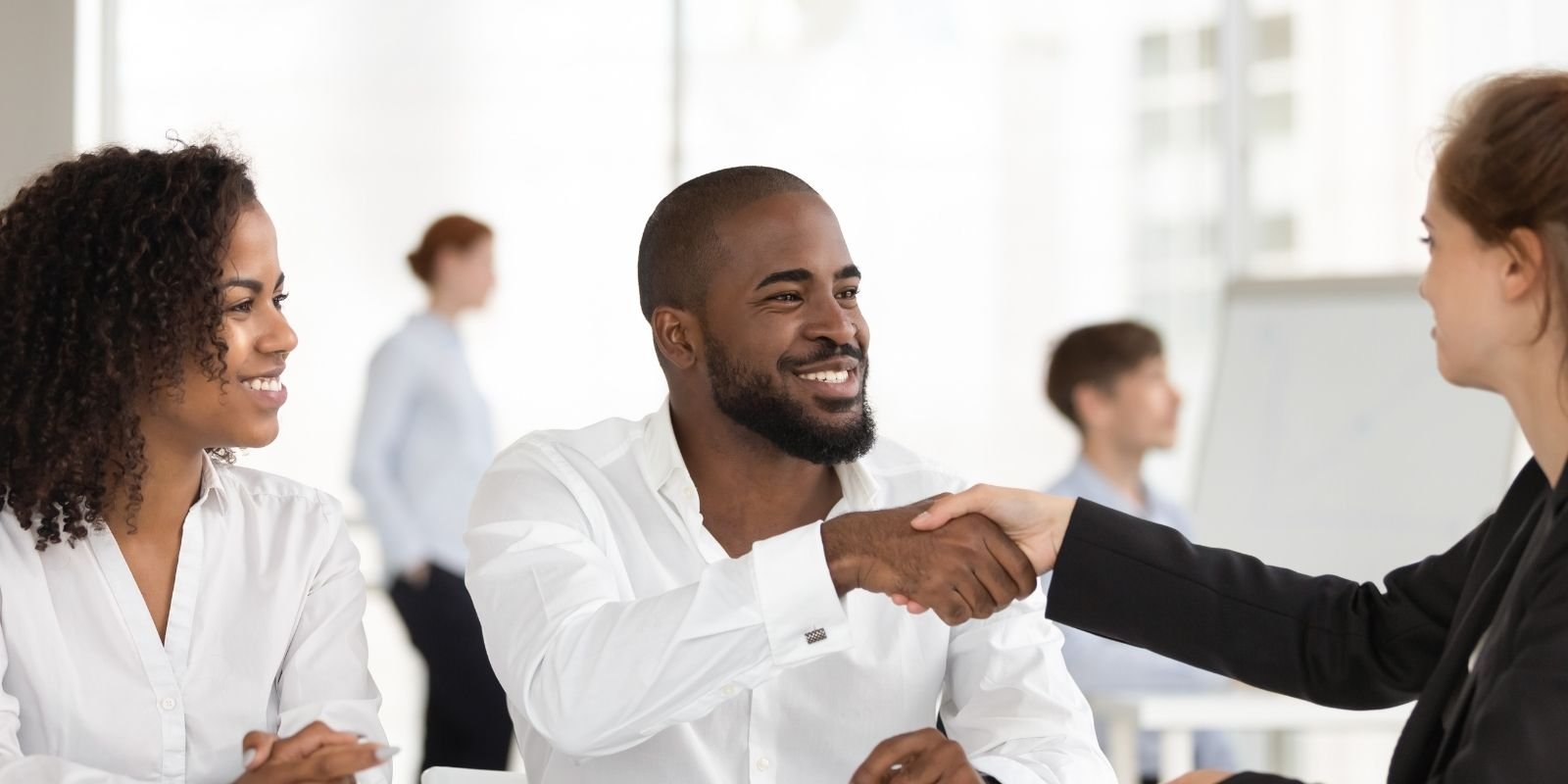 8. Negotiate The Price
Asking prices are not set in stone; there is almost always some wiggle room built into the pricing of a home.
Your real estate agent can help you during the negotiation process to submit offers and get the best price for the home you want. 
Any blemishes revealed by the inspection will help you determine how much to offer.
Minor problems (such as stained carpet or a faucet that needs to be replaced) offer nice opportunities to wheedle down the price.
Major repairs like a new roof or new electrical wiring should definitely be accounted for when negotiating and might be dealbreakers. 
If you run into problems with a property and the seller is unwilling to budge on price, you have three options:
Proceed With Purchase

. This is a good option if issues are minor or you're willing to fix them.

Request Repairs

. This is a common request. The purchase can be contingent on the satisfactory completion of repairs.

Walk Away

. If repairs are significant and the seller won't reduce the price, be prepared to walk away.
For more options, check out our list of real estate negotiation tips for buyers.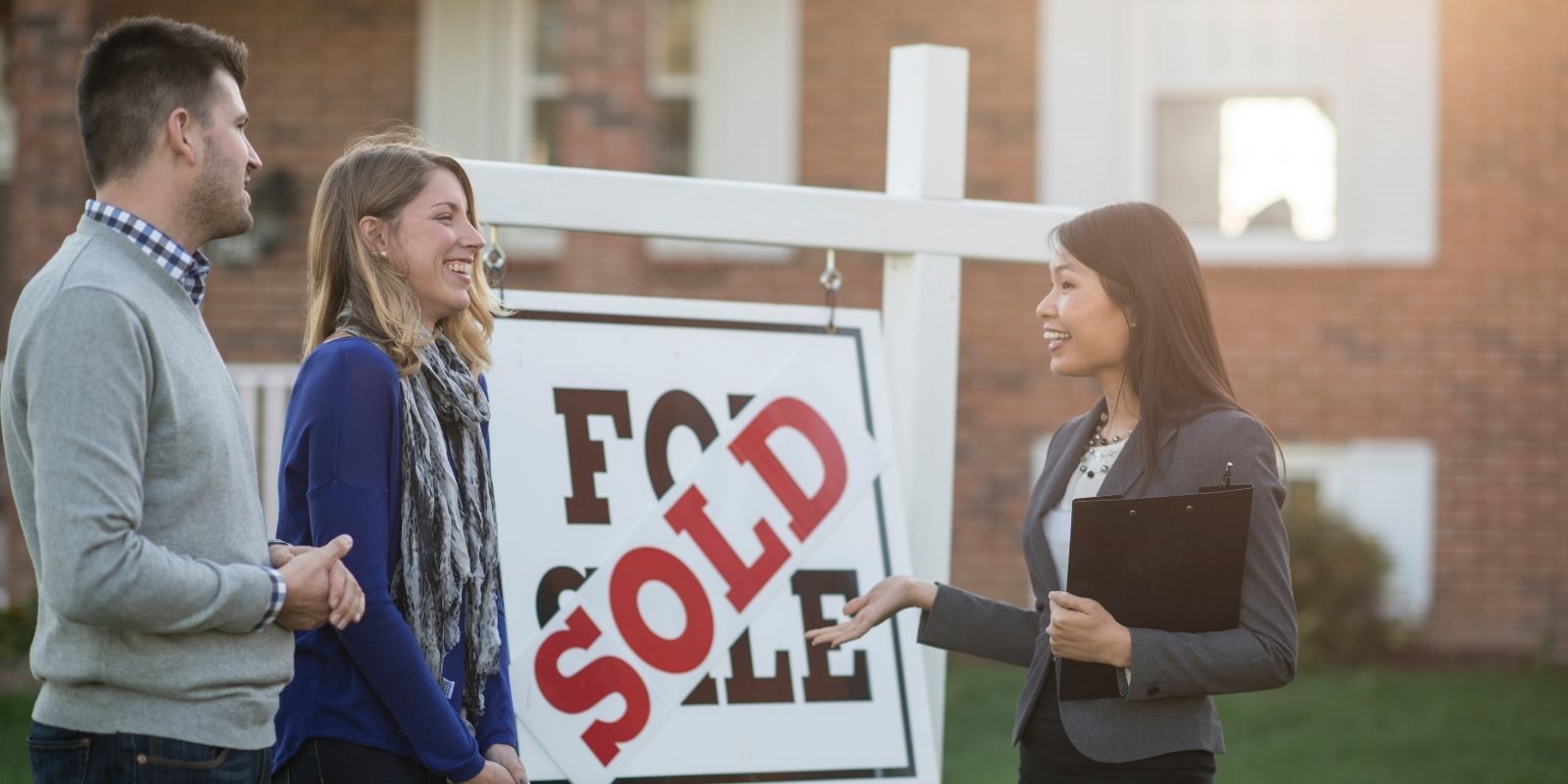 9. Close on Your New Home
Signing the Closing Disclosure document is the final green light before closing.
The real estate closing process officially begins your mortgage (if you have one) and transfers ownership of the house to your name.
It usually takes place at a title office and involves a lot of paperwork. 
These are a few of the most important documents you'll sign:
Settlement Statement

—Summarizes final fees and charges.

Promissory Note

—The legal "IOU" with home loan terms, payment dates, and where payments must be sent.

The Deed

—Transfers ownership from the seller to the buyer.

Deed of Trust or Mortgage

—Document in which you agree to a lien on your property as collateral for repayment of your home loan.
Closing on a house can be an intimidating process, but your real estate agent can answer any questions you might have on what the real estate terms mean and why each form is necessary.
Wrapping Up the Home Buying Checklist…
Buying a home involves so much more than browsing through internet listings and visiting open houses.
Because your home is such a huge investment, having the guiding hand of a real estate agent during the buying process is a valuable asset. 
Whether you're buying or selling a home, working with a trusted and reliable real estate agent that will represent your interests will help you get the best price and help you avoid pitfalls. 
To find a trustworthy and reliable real estate agent, look no further than the oldest and Most Trusted Real Estate Agency in Fort Worth, TX: Helen Painter Group Realtors. 
Helen Painter's agents have been representing buyers and sellers in Fort Worth since 1958.
Whether you're buying your first home or your tenth, we offer a free consultation to assess your needs and match you with an agent who can meet them.
Give us a call today at (817) 923-7321!