When you're ready to sell your home, it's hard to know where to spend your renovation budget.
Should you replace your furnace or redo your kitchen?
Would expanding the old bathroom or adding another one create more value?
Is a new roof or an energy-efficient fridge more appealing to potential buyers?
And most importantly, will you see a return on your investment when you sell the property?
For more questions you should ask your realtor, check out our top home seller questions.
Not every home improvement project is worth your time and money, especially when you're going through the stress of finding a real estate agent, boxing up your things, and moving. 
Ignoring major repairs is a common home seller mistake that's easy to avoid.
We've compiled a list of the most worthwhile home renovations—ones that substantially increase the value of your home and provide the best return on the investment of time and money spent.
Indoor DIY Home Improvement Projects
While curb appeal is important, homeowners spend more of their time looking at the inside of their homes than the outside.
The first stop for renovation projects is the home's interior. 
Even if you have a limited budget for sprucing up your home before it hits the market, there are a surprising number of inexpensive projects that will increase the value and competitiveness of your property. 
You may find our list of seller home cleaning tips helpful in getting your home ready to sell.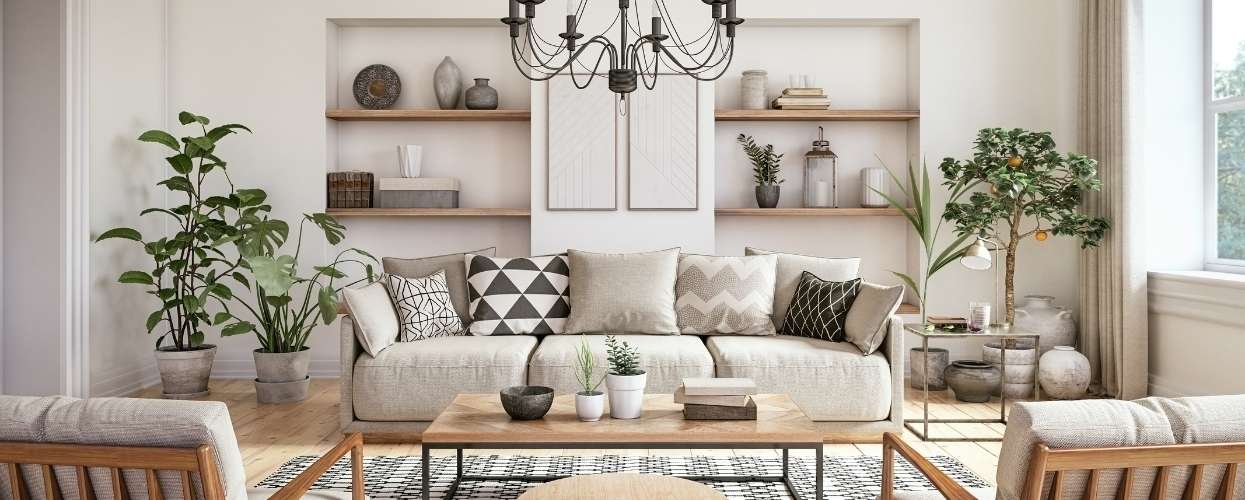 Living Room
Living rooms play an important role in tying a house together.
It's where family and friends gather to laugh, play, and relax.
Buyers want to be able to picture themselves at home in this space. 
Making a few simple changes to the living room can help improve your home's attractiveness and perceived value.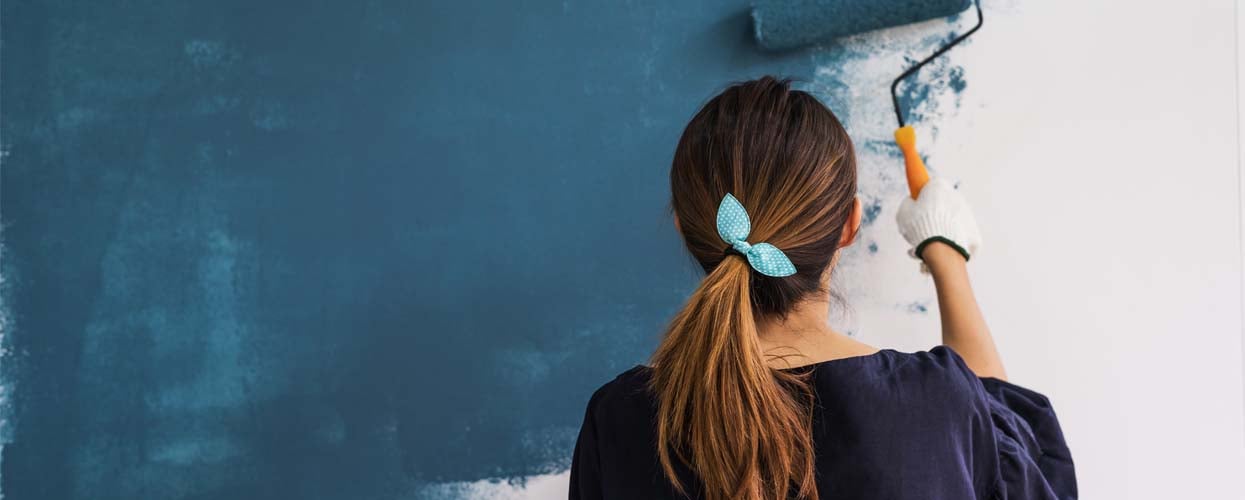 Painting the Living Room
Return: 100% +
Painting is one of the easiest, fastest and cheapest ways to get your home ready for the market.
And the best part is that you might actually make money by doing it!
Most painting jobs add more than 100% of the cost to the list price, so it's well worth the ROI to add a fresh coat of paint to your home.
Choose paint colors that are neutral and modern.
Painting a living room or a bedroom a bright or unusual color may suit your tastes but won't necessarily be appealing to a wide range of prospective buyers.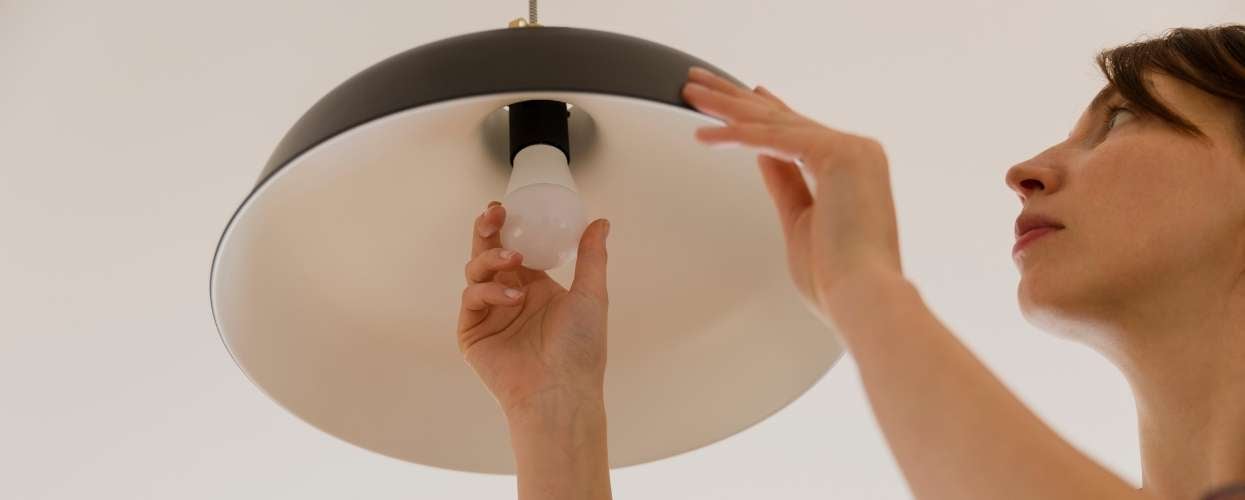 Replace Light Bulbs
Return: 100% +
Homebuyers are looking for homes that not only have the right sticker price but that also have a low cost of living long term.
Swapping out old bulbs for new, energy-efficient ones offer lower electricity costs to your buyers. 
New bulbs, all the same color, will improve the staging and overall ambiance of your home.
Dark corners make a room feel cramped and dirty.
Buyers are attracted to well-lit spaces, so set the tone of your home with a few inexpensive lights.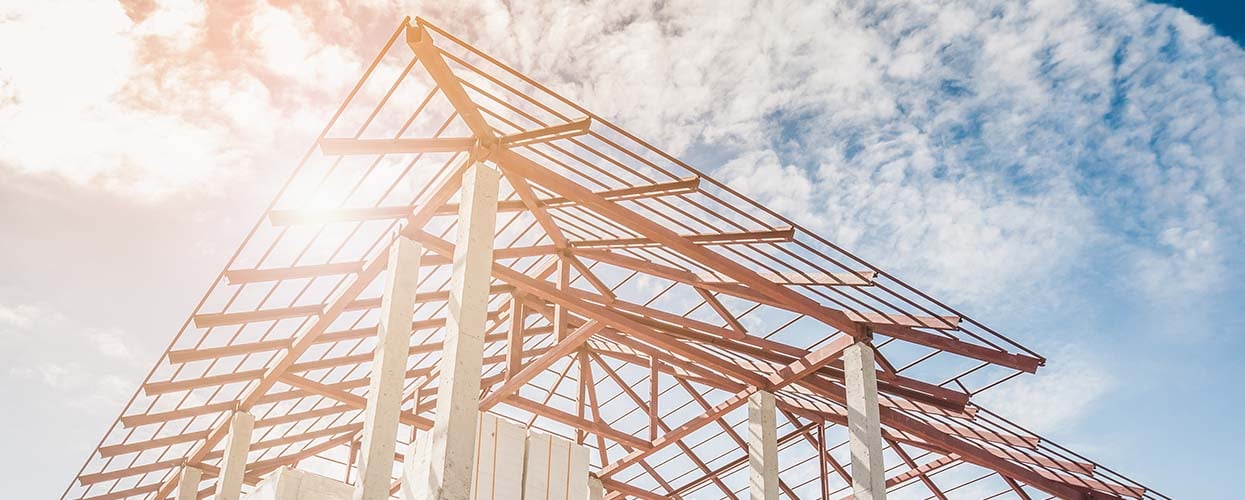 Additional Square Footage
Return: 70% – 80%
Most homeowners want more space.
Adding a room or two could make your home more appealing especially if it is lacking a bathroom, a second living area, or a fourth bedroom plus you'll get a large percentage of the investment back.
If your home is smaller than the comps in your neighborhood, it might make sense to add extra space.
Adding square footage to your home is a hefty undertaking, so talk with your real estate agent to get a sense if it's worth the effort.
You'll also need to check with your city for permitting and zoning restrictions before you swing the hammer.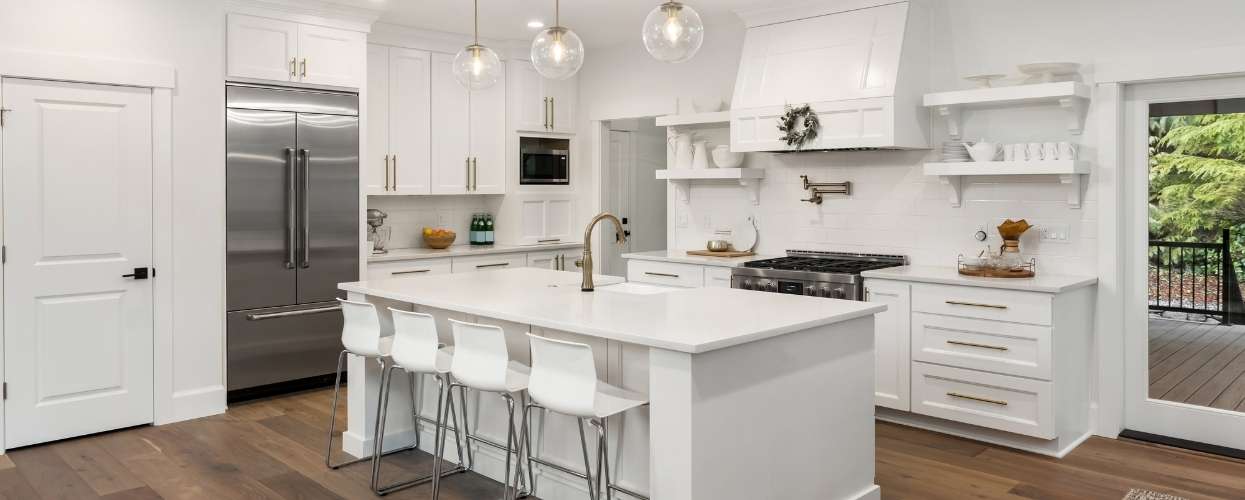 Kitchen
Every real estate agent will tell you that kitchens and bathrooms sell homes.
People spend a great deal of time in their kitchens, so it's an important area to focus on when deciding on what areas to spend your money on. 
Fortunately, whether you just spruce up your cabinets or do a complete kitchen remodel, you're likely to recoup most (if not all) of your investment.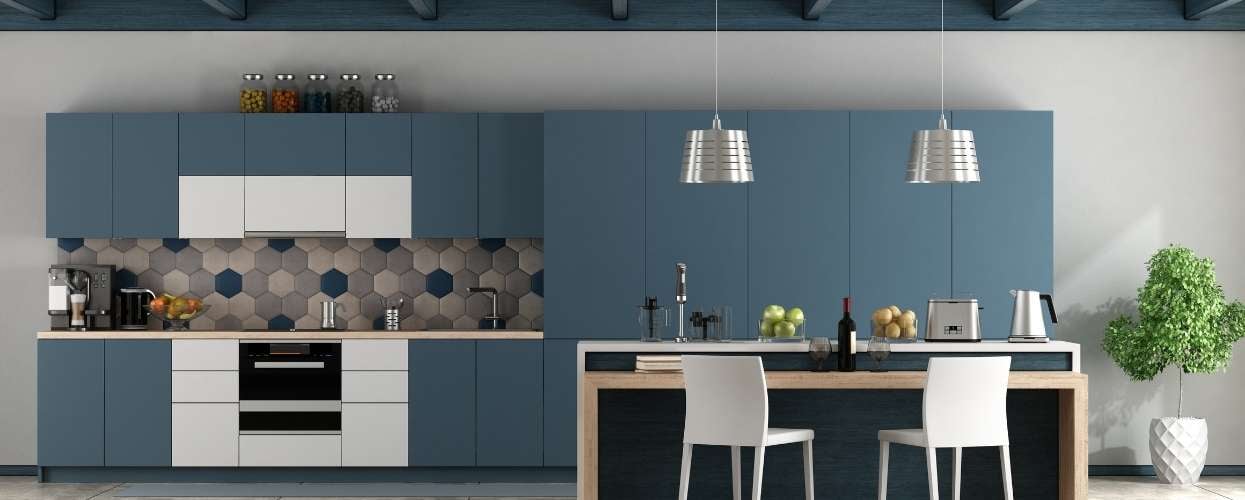 Cabinets
Return: 100% +
Cabinets occupy much of the visual space in a kitchen; it's usually the first thing you see when you walk into the room.
A third of homebuyers say they'd splurge on nice cabinets, so it's worth spending the time to spruce yours up.
Freshen up drab cabinets with a fresh coat of paint.
If the cabinets are dated but still functional, consider replacing just the cabinet doors.
This will give you the look of brand-new cabinets at a fraction of the cost. 
If you're on a limited budget, consider updating just the cabinet hardware.
New knobs can do a lot to modernize the look of your kitchen.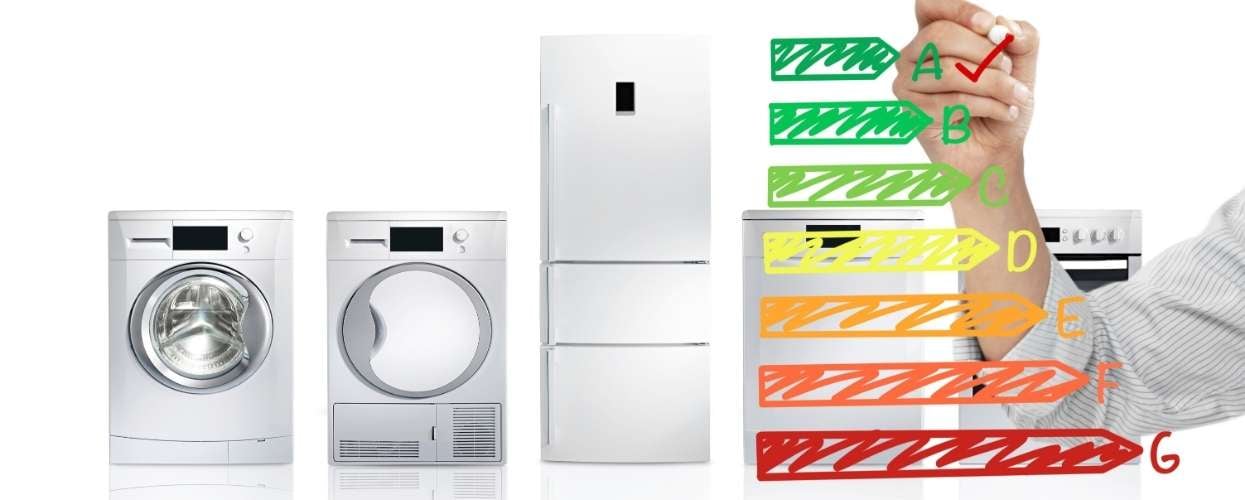 Energy-Saving & Smart-Tech Appliances
Return: 100% +
An appealing kitchen is as much about function as it is about form.
Homebuyers want a kitchen that not only looks great but works for their lifestyle.
Smart-tech and eco-friendly appliances can help your home stand out from others in the area.
Also, new appliances suggest to buyers that they won't have to worry about replacement costs for a while.
Don't forget to look beyond kitchen appliances when upgrading your tech.
Programmable thermostats, security systems, and video doorbells give the impression of a fully equipped, modern home.
These upgrades can boost your home's selling price by approximately 3—5%.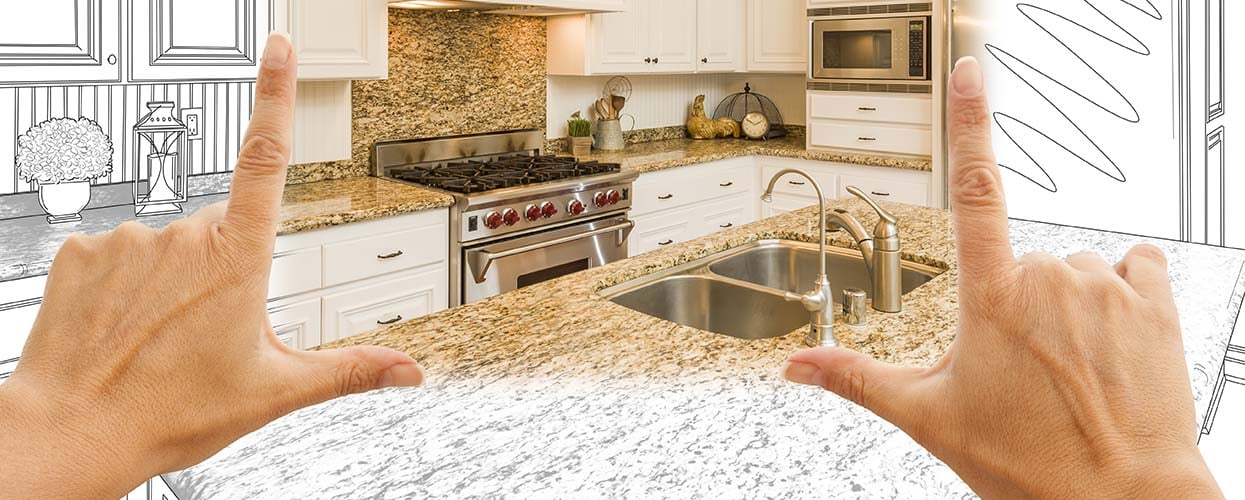 Minor Kitchen Remodel
Return: 81%
If your dated kitchen is a sticking point for potential buyers, a minor remodel may raise your home's competitive edge. 
Minor remodels involve things like replacing countertops, adding a backsplash, updating fixtures, refacing cabinets, and installing new flooring.
The overall blueprint of the kitchen remains the same.
You won't recoup all of the costs at closing time, but a stellar kitchen will be a major selling point for your home.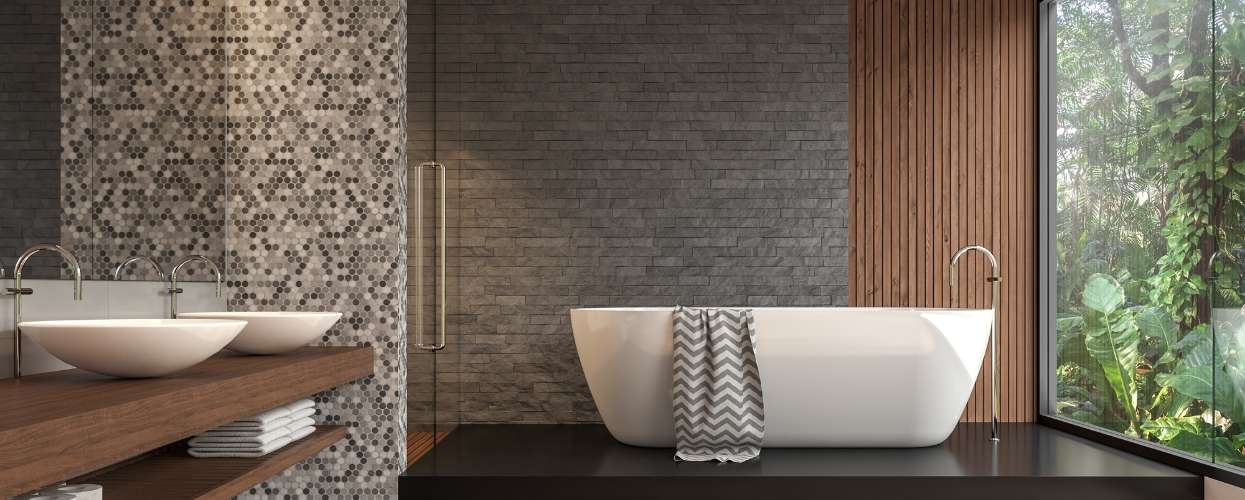 Bathroom
As with the kitchen, the bathrooms play an important role in a home buyer's decision-making process.
Below are a few DIY Home Improvements you should consider for your bathroom.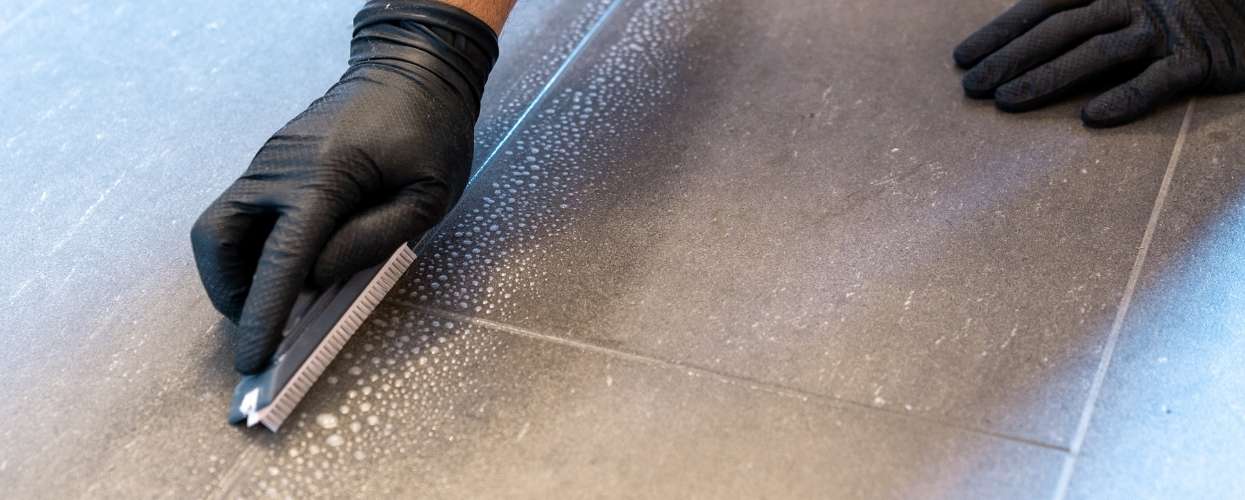 Refresh Tile Grout
Return: 100% +
Nothing turns off buyers like grime and dirt.
So before drafting up remodeling plans, give your bathroom a thorough scrubbing. 
All that's required for a fresh, clean look is to grab a sturdy grout brush and a cleaning solution.
With a few dollars and some elbow grease, your bathroom will look a lot cleaner and more appealing to potential buyers.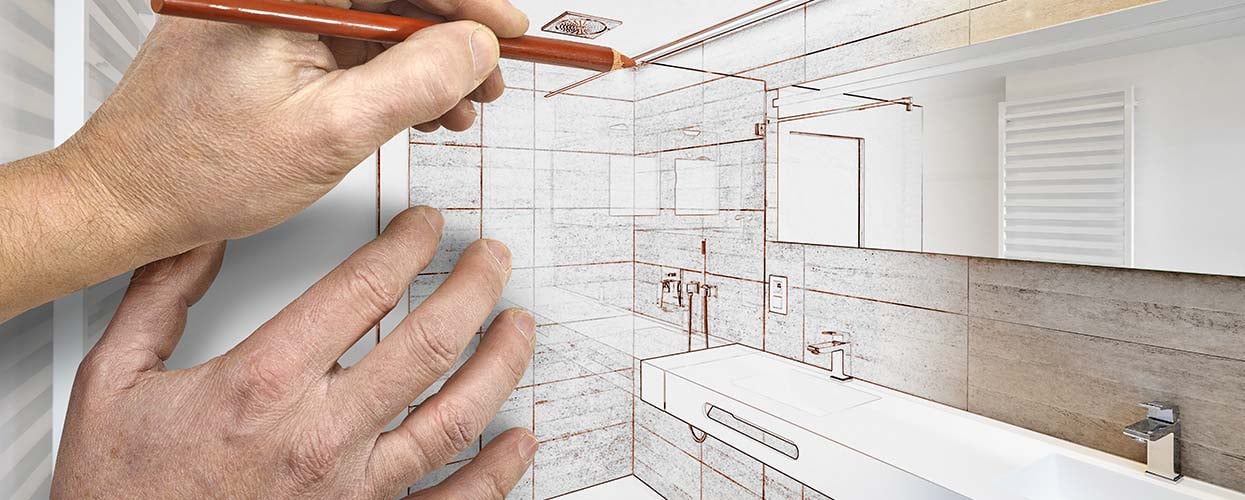 Bathroom Addition
Return: 54%
Do your research and find out how many bathrooms comparable homes in the area have. 
If your home has fewer bathrooms than other homes in the area, this will likely deter buyers from viewing your property. 
If the home only has one bathroom, adding another will broaden your potential buyer base.
For most families, a one-bathroom house might be a deal-breaker, so in this case, it makes logical and financial sense to add a new bathroom.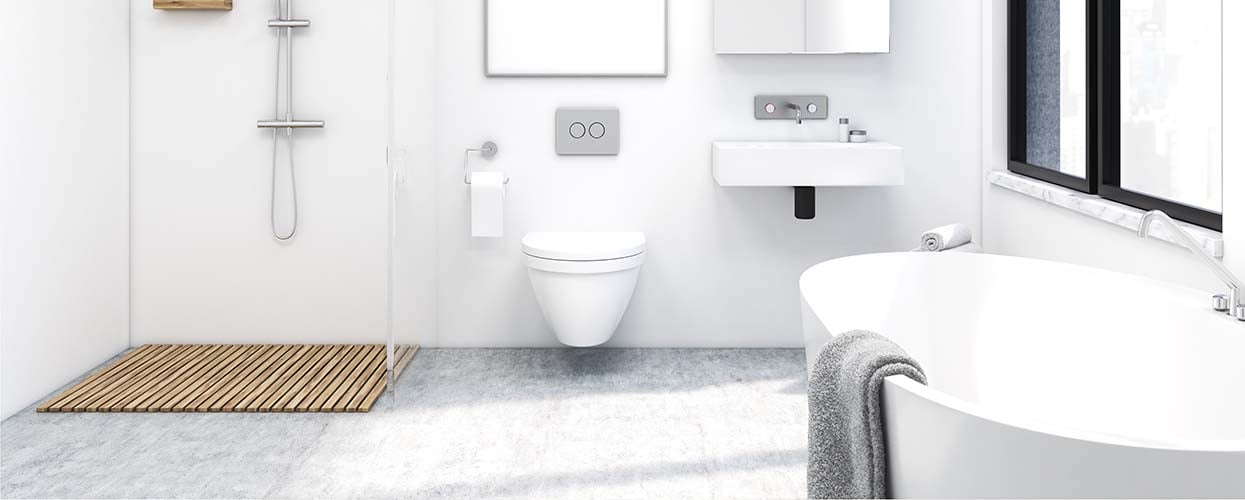 Bathroom Remodel
Return: 64%
If you already have a sufficient number of bathrooms, then remodeling the ones that need it most is money well spent.
The prevailing advice will tell you to forgo the tub and get a walk-in shower to add space to the bathroom.
Although most people tend to use the shower more, make sure there is at least one tub in the home.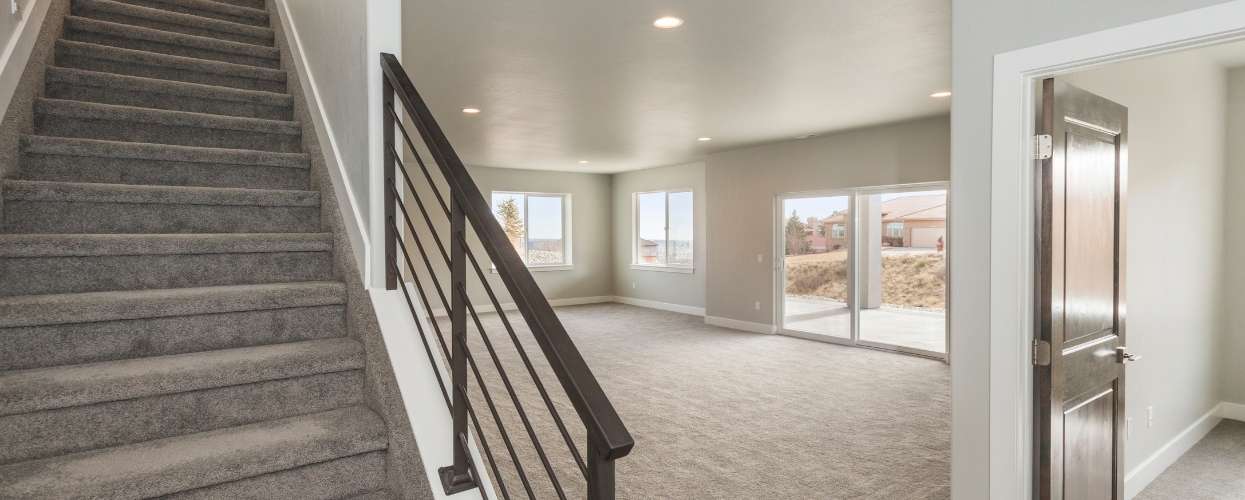 Basement
Basements have the potential to significantly impact the value of your home by adding to the liveable space.
Below are a few DIY Home Improvements you should consider for your basement prior to selling your home.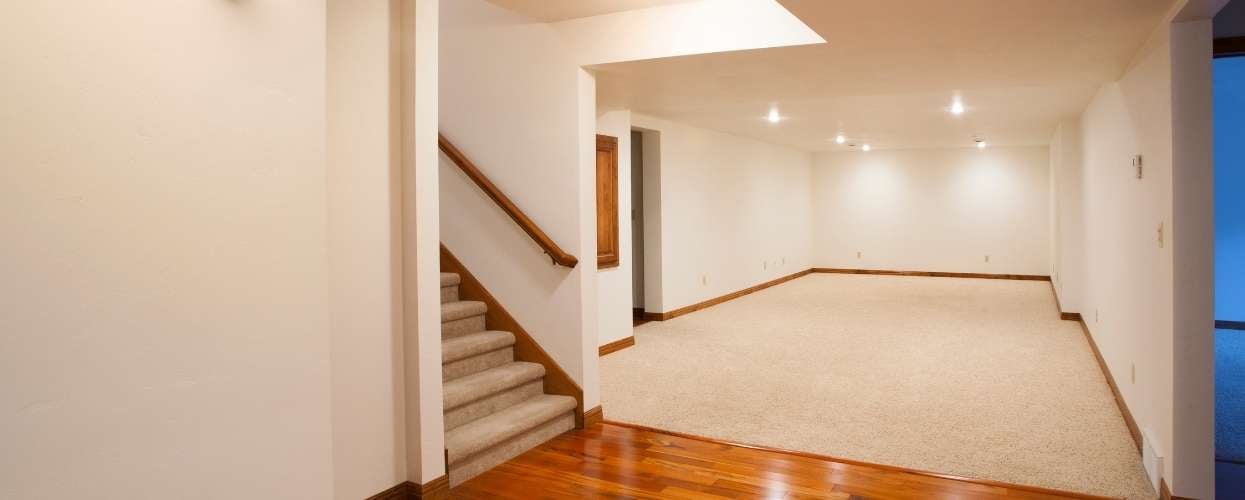 Brighten Things With a Fresh Coat of Paint
Return: 100% +
Basements don't have a lot of natural light, so you can create it by selecting a light hue of paint.
This will brighten the space and make the room appear larger in the absence of windows.
Even an unfinished basement wall is improved by a coat of light-colored paint.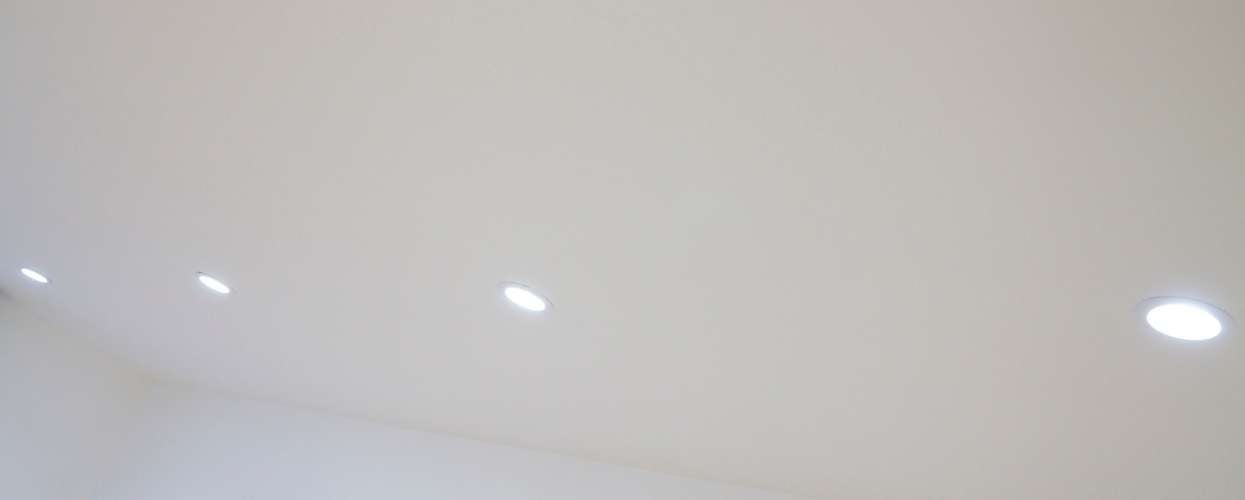 Install Recessed Lighting
Return: 100% +
Again, in the basement, you're battling an inherent lack of light.
Adding recessed lighting to a finished basement area properly illuminates the space.
It's both stylish and more efficient in limited space than floor lamps, ceiling fans, or chandeliers. 
When the space is properly lit, buyers will count the basement as usable square footage, not storage space with cobwebs and dust.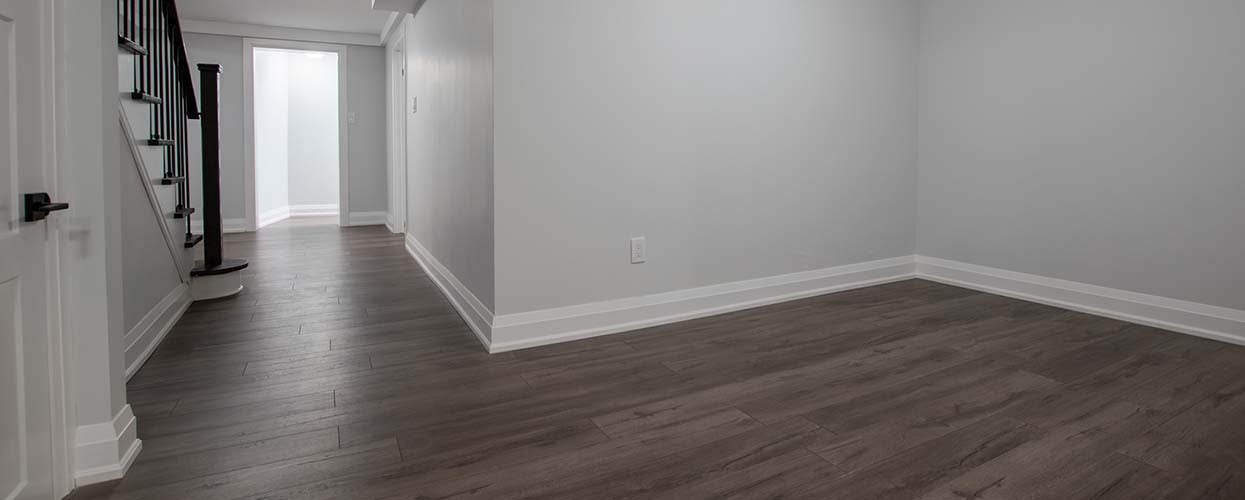 Finished Basement
Return: 64%
Finishing your basement is on the National Association of Realtor's top 10 list of most valuable home improvement projects.
A finished basement adds livable space to a home, which is a big consideration in a buyer's decision-making process.
After all, square footage is one of the main selecting factors people look for in a home. 
Assess the market and see if finishing your basement makes financial sense.
While finishing the basement is a substantial expense, if it bumps your home into a greater square footage bracket, it may be worth the extra cost.
Outdoor DIY Home Improvement Projects
Texas homebuyers look for homes with great outdoor spaces to enjoy the idyllic spring and fall weather in the area.
Outdoor home improvement projects will create curb appeal and add distinguishing features to your Fort Worth area home. 
These can be grand or simple, lavish, or inexpensive.
Consult with your real estate agent to see which of these outdoor renovations would be right for your property.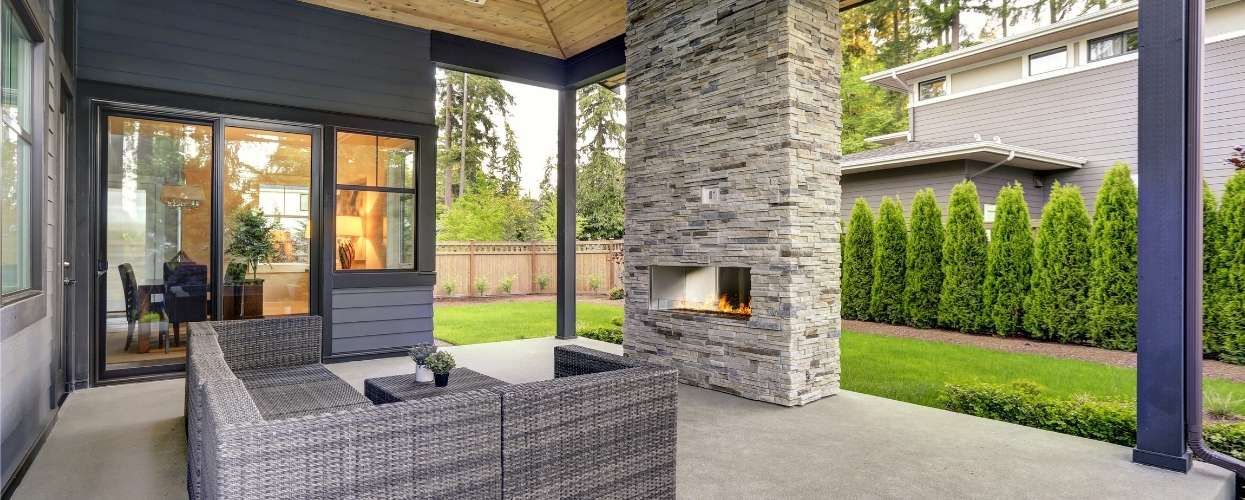 Backyard
While your backyard doesn't have the same impact on curb appeal as the front of your house, it still plays an important role in determining the price of your home.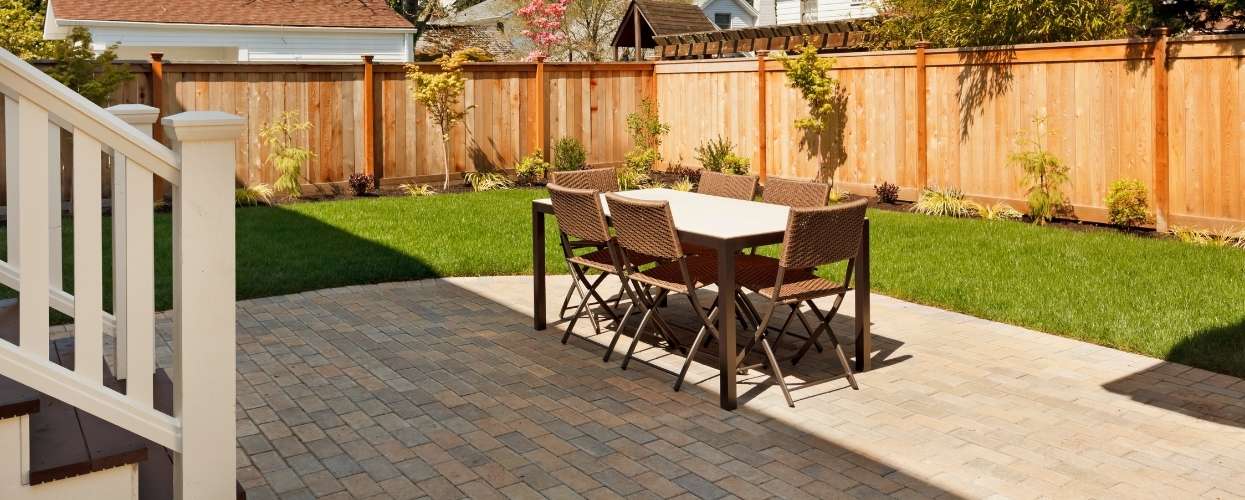 Build a Patio
Return: 48%
Even without walls, a deck or patio extends your home's living space, providing a place for friends and family to gather when it's nice out. 
If you're a DIYer, you can build a patio in a weekend using cement pavers.
It's a simple and cost-effective project that will enhance your backyard.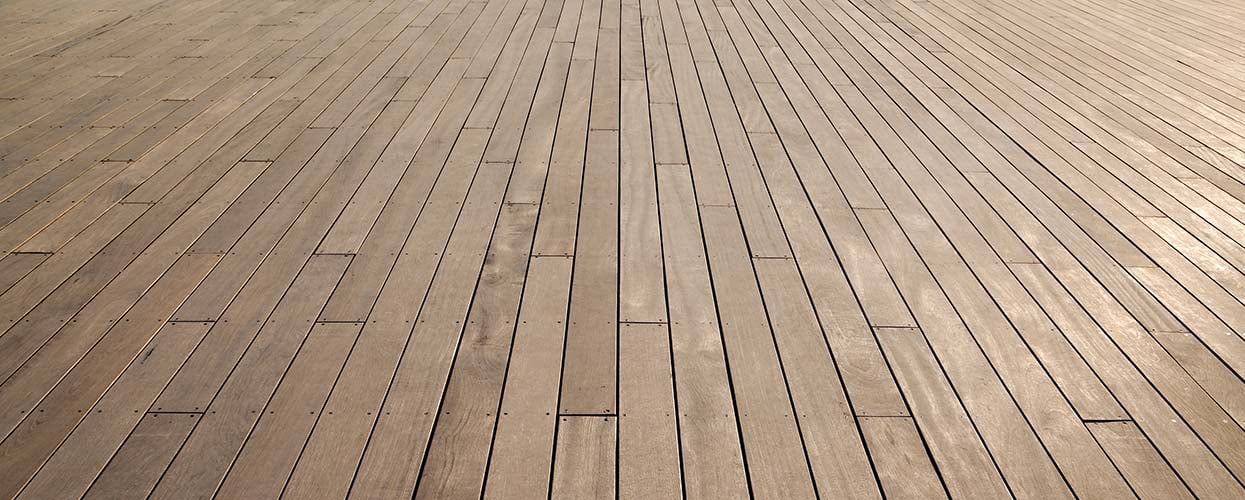 Adding a Deck
Return: 66—72%
If your home already has a deck, refinishing it or replacing any damaged planks may be all you need to do. 
However, if you do not have a deck and decide to put one on your home before you sell, you will likely get most of the cost back.
Any extra space you can add to your home will increase its value and attract more buyers.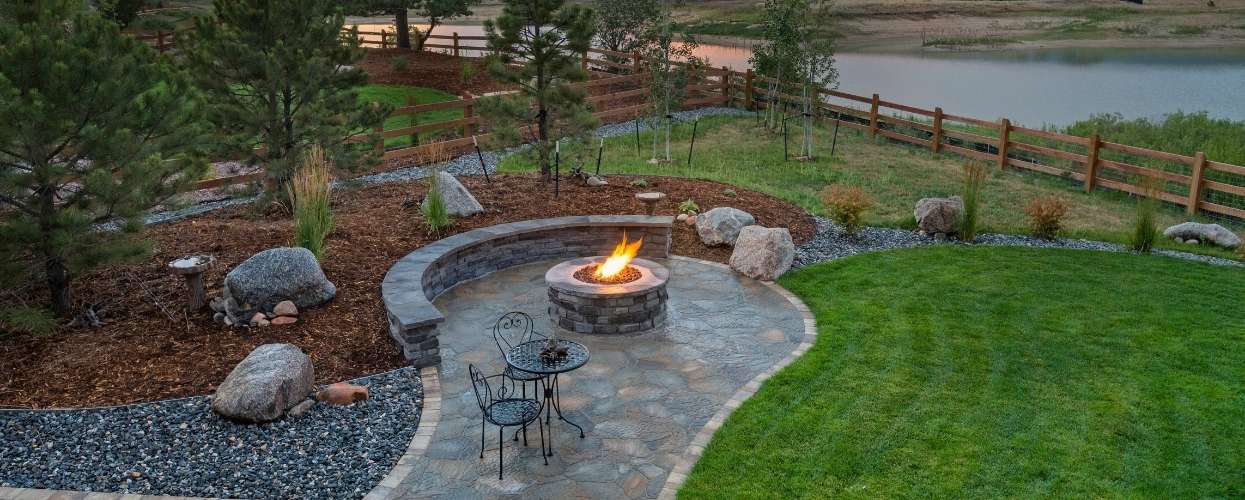 Build a Fire Pit & Seating Area
Return: 67%
This is another simple, DIY project you can do in a few days with the kids.
It's a cost-effective way to show off your outdoor living space. 
Buyers can see themselves enjoying a cool spring or autumn night, hanging out with friends and family around the fire pit.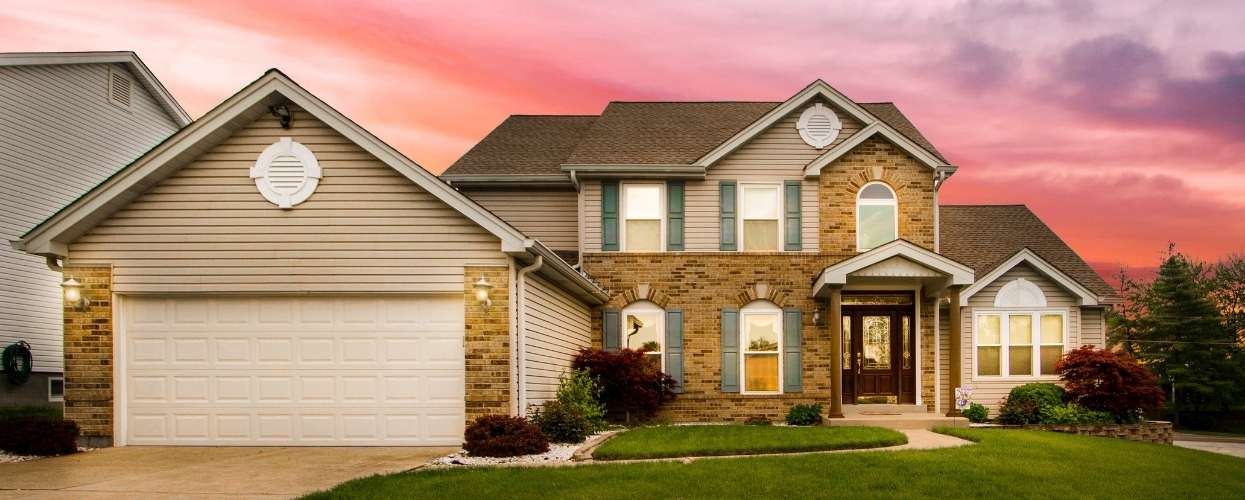 Front Yard
Curb appeal is huge when it comes to buying and selling real estate, so getting the outside of your home in tip-top shape will lure in the greatest number of buyers.
Simple things like landscaping or new potted plants can aid in the outside appeal of your home.
Many of these home improvement projects don't require a lot of time, money, or expertise, but will add a lot of value to the sale price of your property.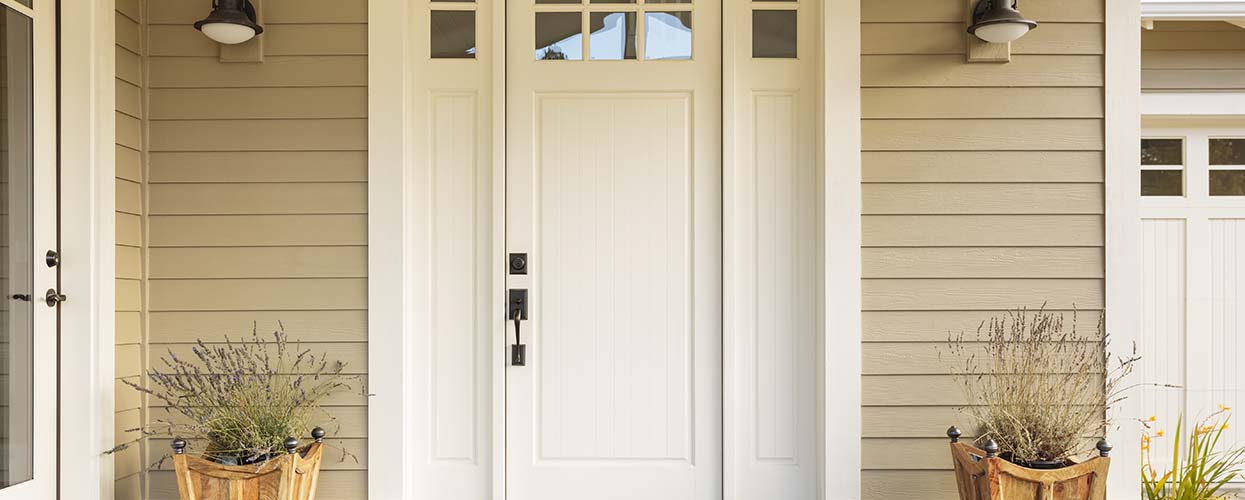 New Front Door
Return: 74—75%
The front door seems like a minor upgrade, but it can make a huge difference when getting your home ready for the market.
Look for neutral colors that blend well with the outside facade of your home. 
Go for clean lines and a fresh feel to your front porch, as first impressions on prospective buyers are crucial.
Whether you go with a steel or fiberglass door, you can expect a fairly good ROI for this project.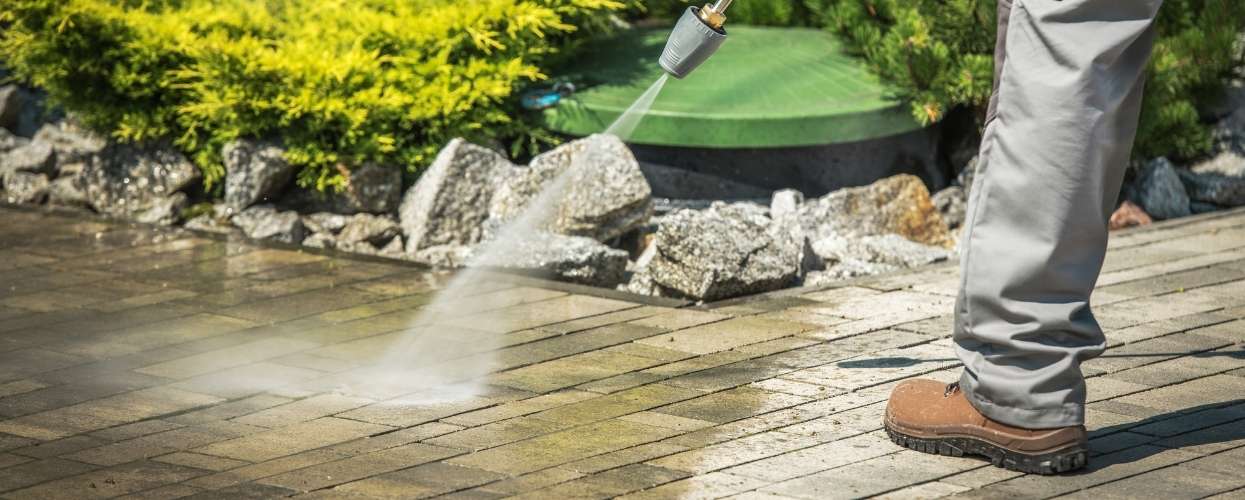 Pressure Wash Your House & Pathways
Return: 98%
Most of us don't think about the dust and grime accumulating on our siding, gutters, and driveways—until it's time to sell the house. 
A quick power wash of your home's exterior will remove dirt and grime, making your home look fresh and clean.
You can rent a pressure washer from Lowes or Home Depot.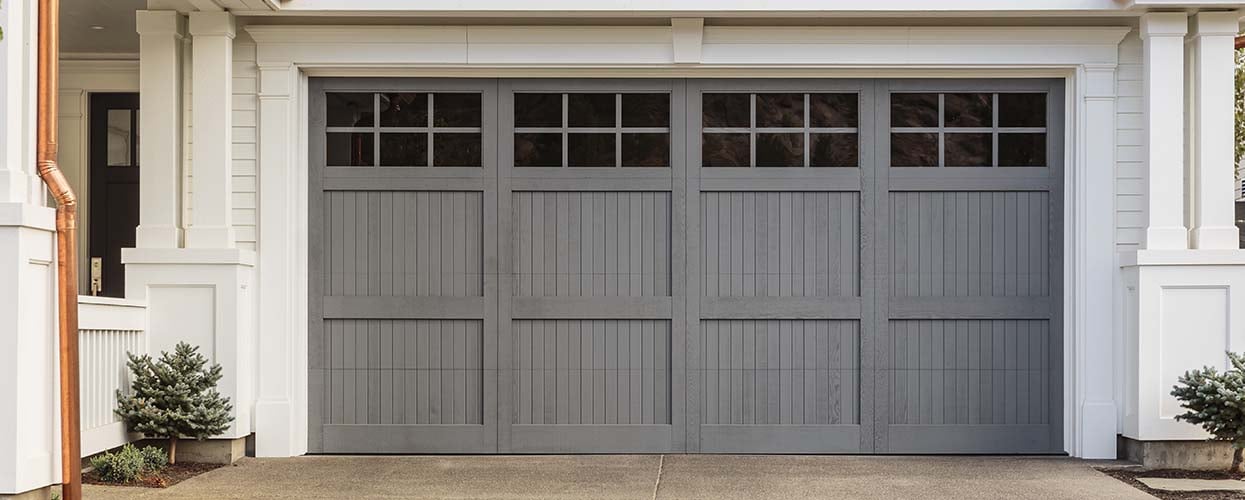 Garage Doors
Return: 98%
One of the most impactful things you can do to improve your home's exterior is to replace your garage doors.
These comprise a large percentage of the front face of your home and are a focal point of your potential buyers' first impressions.
Having the garage doors in perfect condition will do wonders to the perceived state of your property.
And the best part is you will likely get almost all of your money back on the renovation during the closing process.
It's a win-win for both buyer and seller.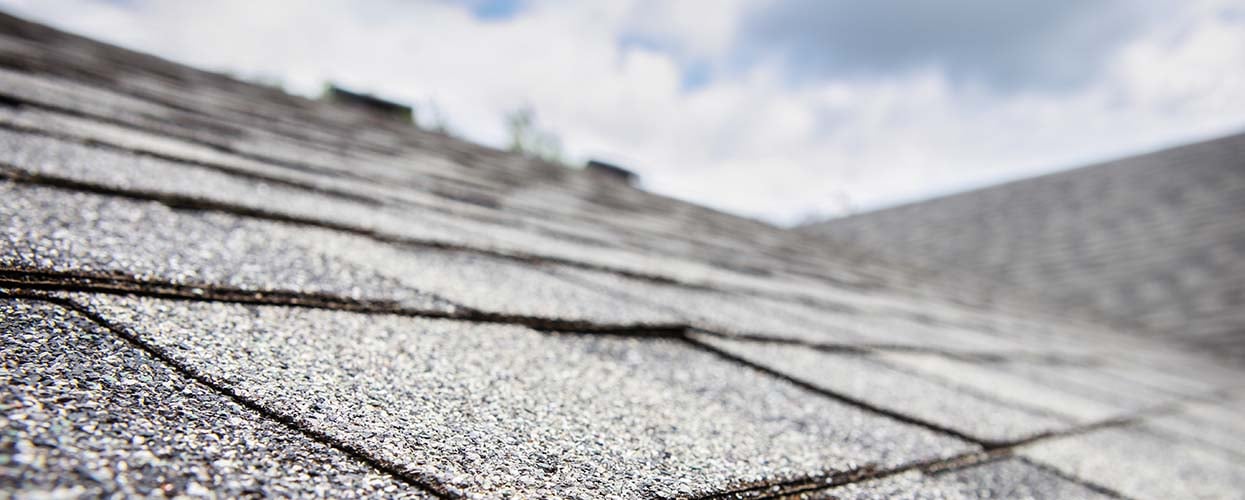 Replacement Roof
Return: 61—66%
Adding 'new roof' to your listing gives your property a lot more mileage than you think.
Nobody wants to move into a house knowing it's just a matter of time before they have the onerous and expensive chore of replacing the roof. 
Although you may only recoup two-thirds of the expense, having a worn-out or leaking roof deters buyers and may leave your home sitting on the market longer than it should. 
Wrapping Up DIY Home Improvements That Boost Your Texas Homes Value
When selling your home, you have to think like a buyer.
Take a minute to get inside the head of your potential buyer.
It might help to check out our guide on "How To Buy A House" to better understand the buyer's perspective.
If you're the one purchasing, you know a beautiful kitchen won't make up for a broken furnace or a leaking roof.
One beautiful bathroom won't compensate for the overall lack of bathrooms.
Look at your property not as your home, but as someone seeing it for the first time.
Make sure you are not overlooking the simple things like cleanliness and curb appeal.
When analyzing where to spend your money, prioritize function over aesthetic.
Assess what needs to be done in your home and opt for the projects that will make the greatest impact for you financially.
If you'd like to speak with an experienced and trusted Fort Worth-Area Realtor, feel free to contact us to schedule a FREE Consultation.