Selling your home is likely to fill you with mixed emotions: excitement, nervousness, uncertainty, or a combination of all three. 
It takes considerable time and expertise to sell a house, and if this is your first time, you may not know how to start the lengthy process. 
For all you first-time home sellers out there, we've put together a home selling checklist so you can be sure you take all the necessary steps to sell your home quickly and for the best price. 
By following this easy guide, you can rest assured you'll have all your bases covered from listing to closing.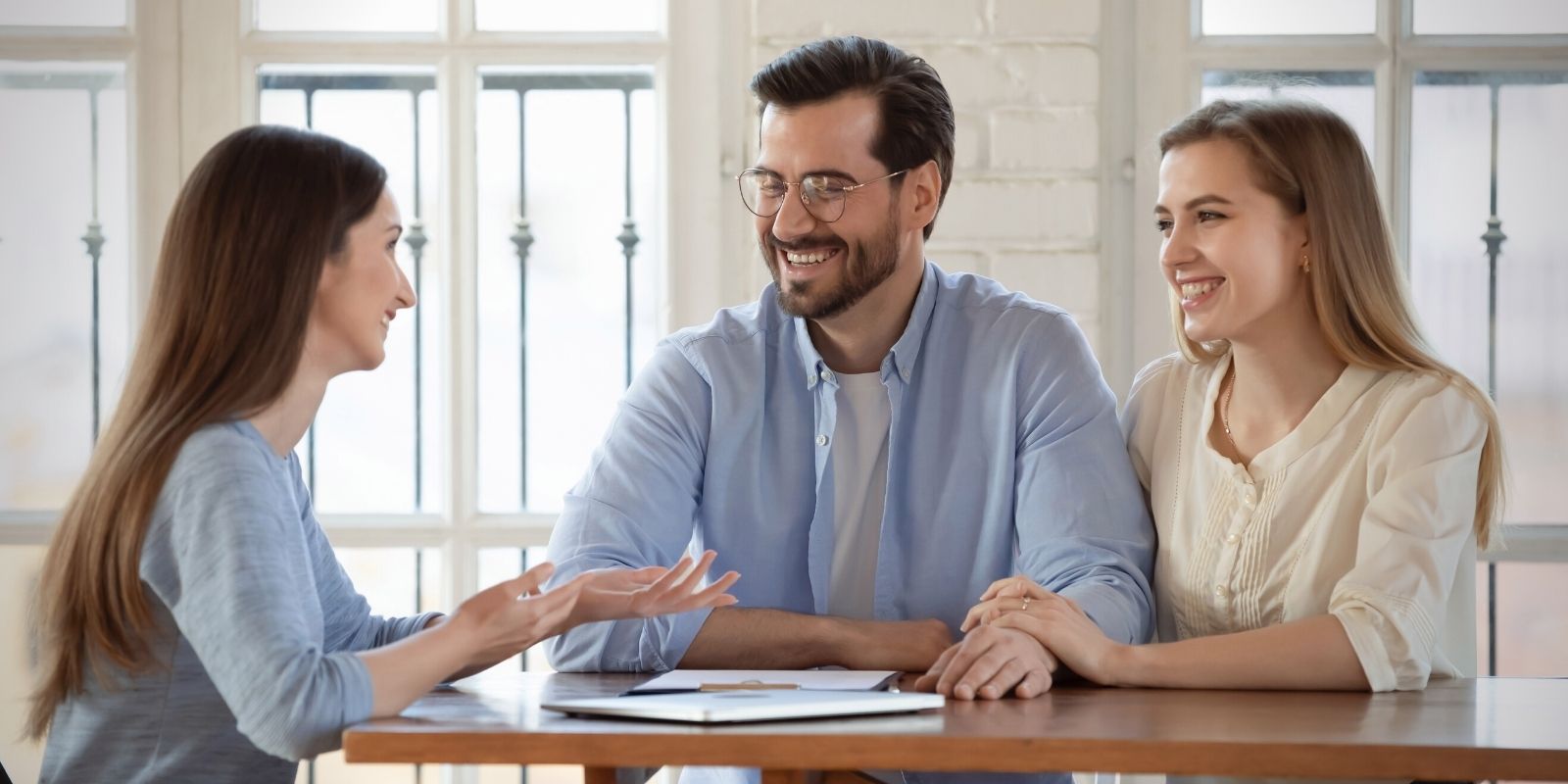 Before Listing Your Home  
Selling your home is a lot more involved than listing a pair of used sneakers on eBay. 
You don't want anything to delay your home selling timeline.
Some extra preparation on your part could mean the difference between selling your home quickly for top dollar and your house languishing on the market for months with minimal interest from buyers. 
To ensure you get the best price when selling your home, we've compiled a list of things you should do before listing your home.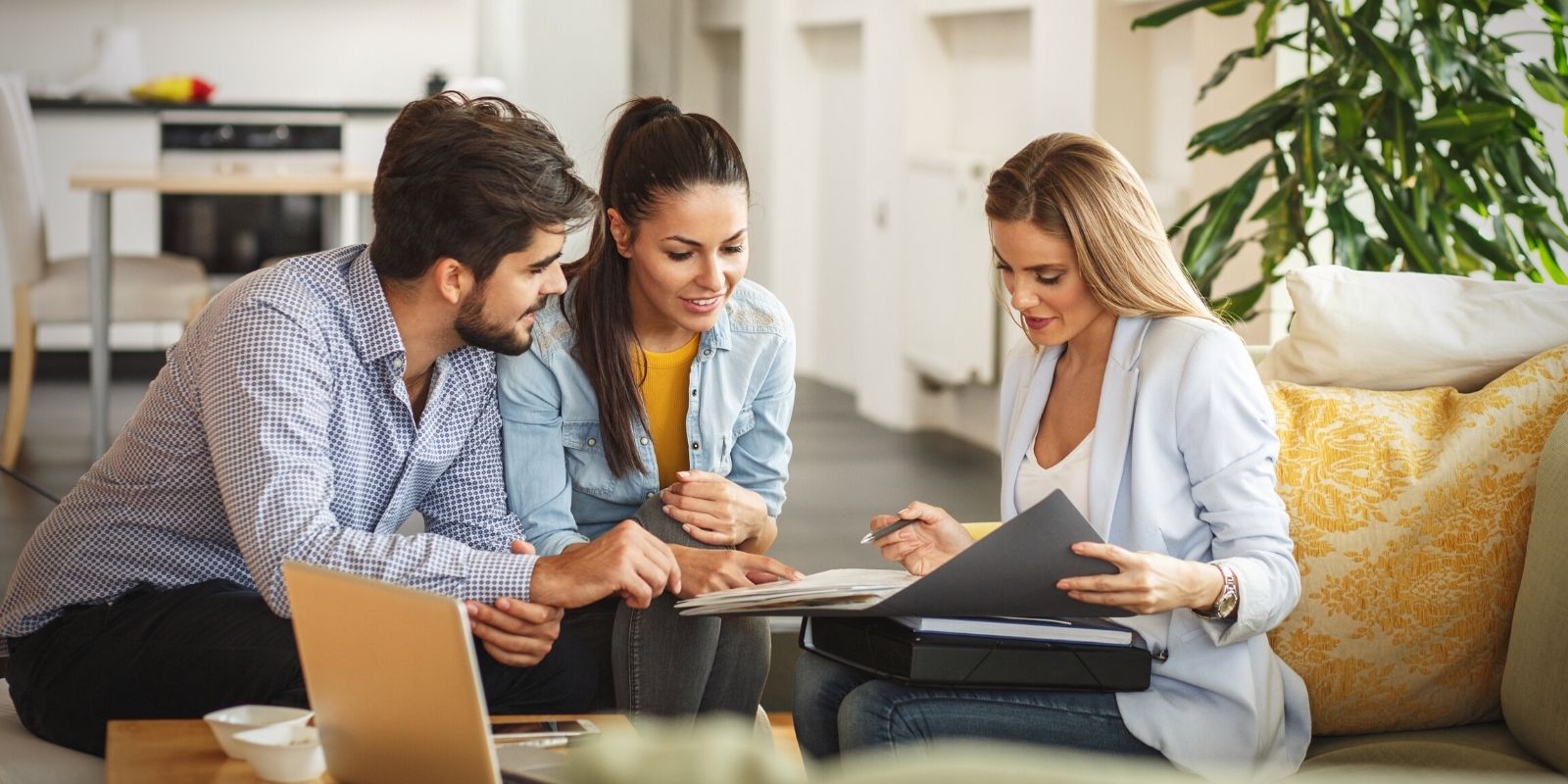 1. Find a Trustworthy Real Estate Agent
It's difficult and time-consuming to sell a home because of the countless moving parts that need to work in unison for things to go smoothly. 
For the easiest selling experience, plan to work with a real estate agent to help sell your home. 
The agent's expertise in advertising, negotiating, and the local real estate market are extremely valuable advantages that you just won't get if you try to sell your home on your own. 
To find a quality Realtor, interview a few agents to see who fits your personality and selling needs the best. 
Here are a few examples of questions you should ask when interviewing agents.
Do you represent more buyers or sellers?

How many homes have you closed in my neighborhood?

What neighborhoods do you typically work in?

How long have you been in business?

What's your average list-to-sale-price ratio?

How will you market my home?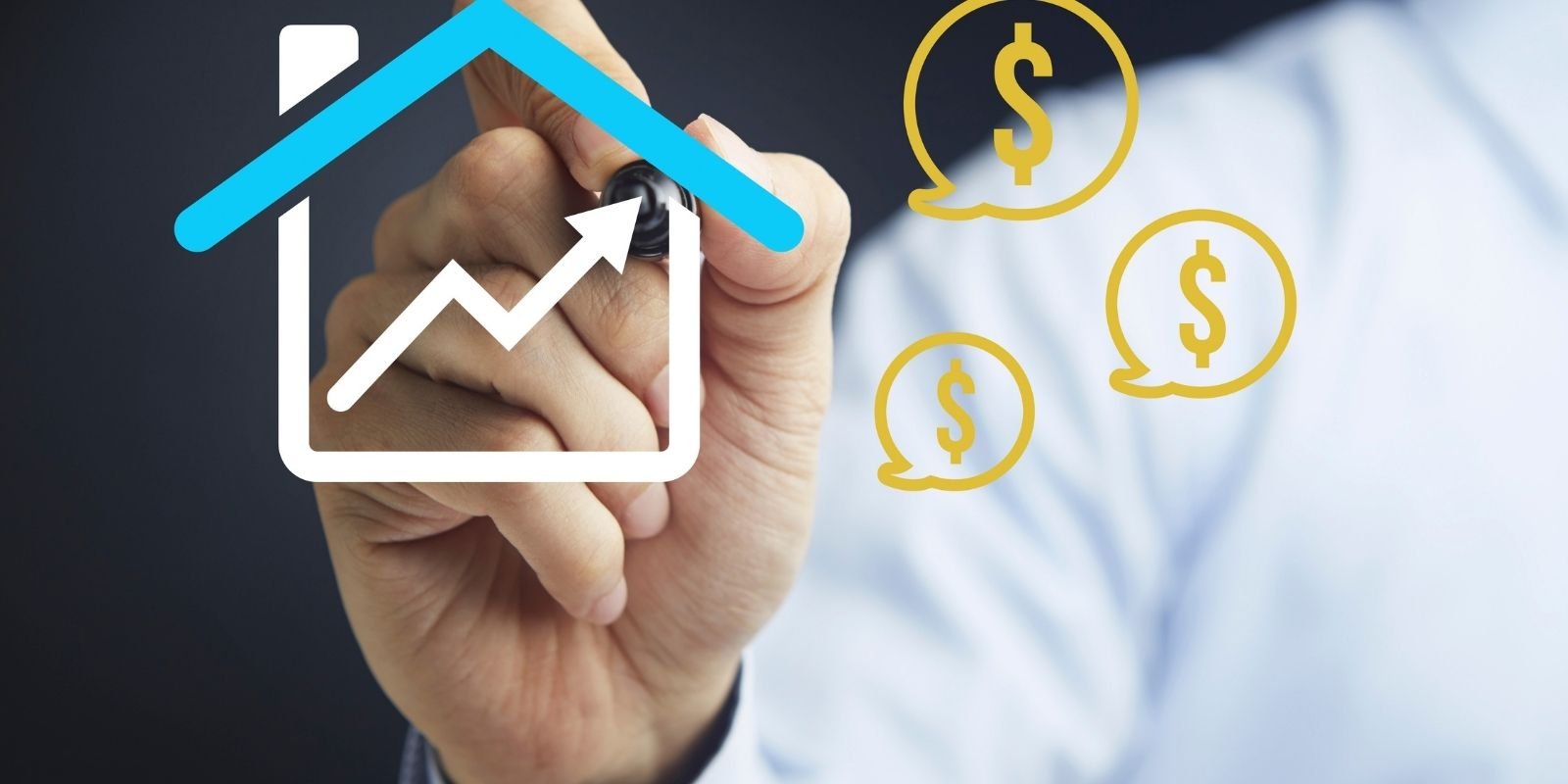 2. Determine Your Home's Value
Home prices are subjective, and they fluctuate from day to day or week to week. 
The most reliable way to determine the value of your home is to conduct a comparative market analysis [CMA].
Your real estate agent should be able to do this for you. 
He or she will look at homes that have sold nearby that are comparable in size, age, and condition to yours. 
By taking the average of a few of these comparable houses (or comps), you'll have a good idea about what price you can expect your home to sell for.
Research the Competition  
Pricing isn't the only thing a CMA will tell you. 
A good real estate agent will give you the rundown on which kinds of houses sell quickly and for top dollar in your neighborhood. 
He or she will know about the current supply of houses like yours on the market, as well as the demand for them. 
Your Realtor can also take a look at your house and see how the age, features, location, and condition stacks up against other houses for sale.
Consider the Condition and Location of Your Home  
When deciding how to price your home, keep the location in mind. 
If the house is next to train tracks or the town dump, you shouldn't expect to get top dollar for it. 
By the same token, if your home is older but in an up-and-coming neighborhood, that may drive the price higher.
You'll also need to factor the condition of your home into your asking price. 
As a rule, newer, nicer homes that need few repairs will command the highest prices and the most interest from buyers. 
If your home needs substantial work, that doesn't mean it won't sell — the repairs just need to be accounted for in the price tag.
Calculate Your Home Equity  
Unless you own your home outright, you won't be getting the full amount from the buyer when you sell your home. 
If you have a mortgage, you don't own all of your house; your lender owns a portion of it. 
The percentage of your house that you actually own is called your home equity. 
You can calculate this by subtracting what you owe on your mortgage (as well as any other home equity loans or HELOCs) from your home's value. 
Let's say you have a home that is worth $300,000
You still owe $100,000 on your mortgage and $50,000 on a home equity loan. 
In this scenario, you would have $150,000 equity in your home ($300,000 – $100,000 – $50,000 = $150,000).
Divide this number by the home's value to get the percentage of equity you have in your home. 
In the example above, you'd have 50% equity ($150,000 equity / $300,000 home value). 
3. Prepare Your Home for Sale
It's worth your time and effort to get your house in tip-top shape before buyers come to call. 
Here are some of our favorite tips to prepare your home for sale and clean your home to sell faster.
The elbow grease involved may not be as much as you think and will be well worth the investment when it comes time to negotiate a price for your home.
If you'd also like to improve your home's exterior, we compile a list of the top 10 seller curb appeal tips.
Get a Pre-Listing Inspection  
Most people think about an inspection as something you do when buying a home, but it's often a good idea to order an inspection as a seller before putting the house on the market. 
Most buyers will be getting an inspection before they close anyway, so it's to your advantage to know any flaws your home has ahead of time, rather than waiting for your buyers to use them as bargaining chips once an offer is on the table. 
A pre-listing inspection will also help you prioritize the repairs your home needs.
With a complete picture of your home's issues, you won't spend thousands remodeling the kitchen only to find out that you have to spend more to mitigate termite damage.
Any issues you do uncover will need to be included on your seller's disclosure.
Make Repairs & Home Improvements  
You can expect to make a few DIY home improvements or repairs before listing your home for sale, unless you're planning to list your property as a fixer-upper home. 
Many buyers are looking for a move-in-ready home, so by taking care of any problems early on, you'll maximize the pool of buyers you'll appeal to. 
Know that needed repairs (even small ones) can work against you as buyers will use these items to negotiate your home's selling price down.
Many repairs aren't time-consuming or expensive. 
At a bare minimum, take care of these items before you sell:
Repaint walls in neutral tones

Touch up any scuff marks

Fix loose handles, knobs, and hardware

Change dead lightbulbs

Oil squeaky hinges
Ignoring easy fixes like these will likely result in a lower selling price for your home.
Staging Your Home  
You only get one chance to make a good first impression on your buyers, and staging will help that first impression to be a jaw-dropping "Wow!". 
Staging your home means beautifying and optimizing the interior for showings. 
Not staging your home is a common home selling mistake.
The process starts with removing anything from your home that could be a turn-off: 
Declutter and organize living areas

Depersonalize (put away family photos, diplomas, souvenirs, etc.)

Hide valuables

Clean, clean, clean

Add plants and decor

Conduct a smell test
To go one step further, you could rent nice furniture or decor or hire a professional home stager to really make your home's interior shine. 
The national average for staging a home is about $1,500, which might seem expensive. 
However, statistics show that staged homes sell faster and for more than unstaged homes. 
If you're able to get a higher price for your home, the staging costs can pay for themselves. 
While Your Property is on the Market  
Once your home is listed for sale, the work isn't over. (Unfortunately.)
You'll need to keep working through the following items until you close the deal.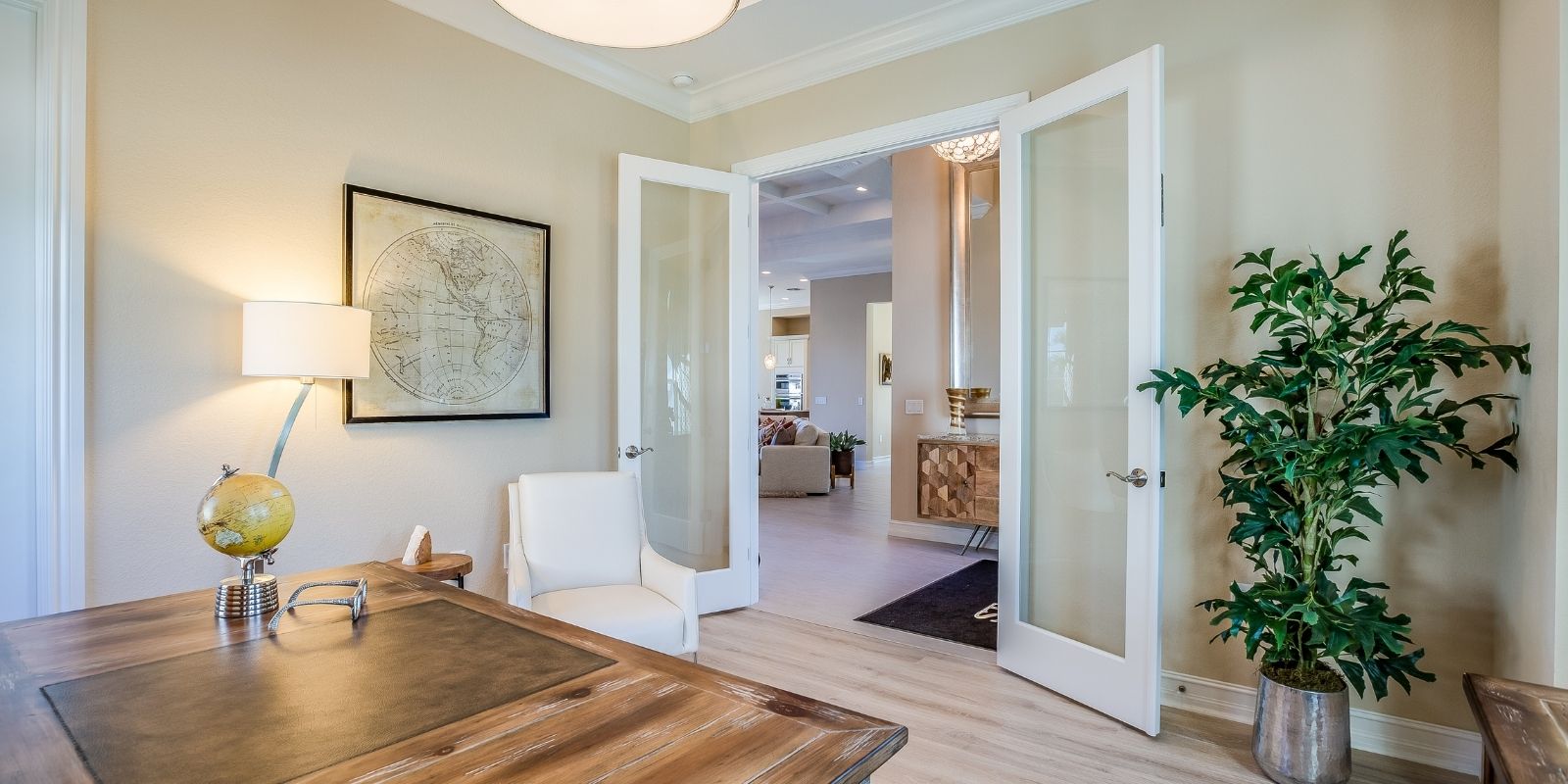 4. Keep Your Home Ready to Show at Any Time
The best thing you can do to sell your home is to keep it clean and ready to show at any time. 
Potential buyers can come by with little notice, so it's extremely important that your home is neat and clean. 
Below are a few quick and easy ways to keep your home looking its best:
Take the trash out often

Make your bed daily

Put things away as you go

Have somewhere to go during showings (a family member or friend's house)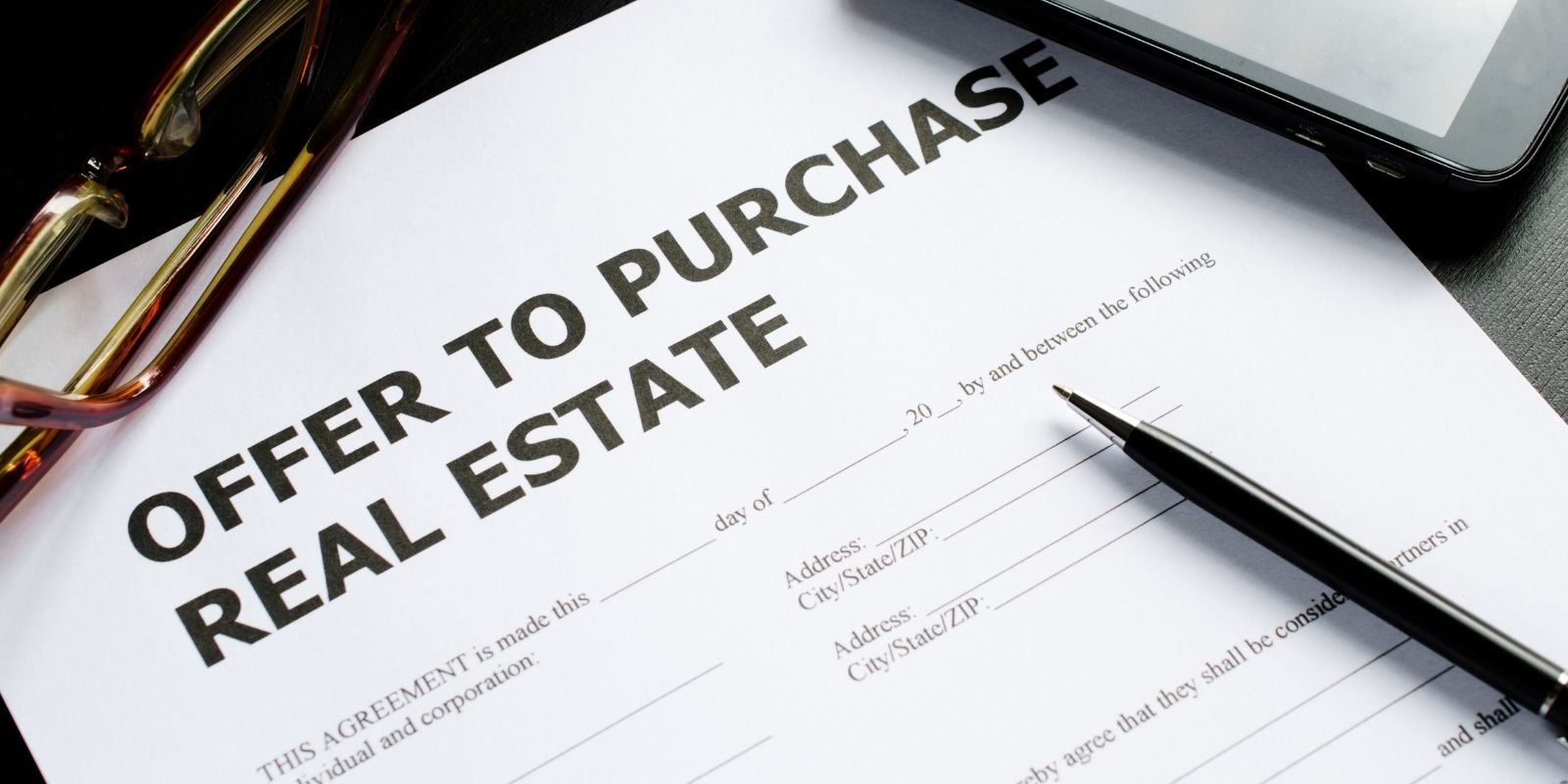 5. Review Offers & Negotiate
If you've prepped and primped your house well, it's only a matter of time before offers start rolling in. 
When a buyer decides they like your house enough to buy it, they'll submit an offer to you via your real estate agent. 
You can decide whether you like that offer or if you want to hold off to see if someone else comes forward with a better one. 
If you feel that the offer is close but not quite what you want, you can adjust the terms of the offer and propose them as a counteroffer to the buyer (who can accept, reject, or counter again). 
If you receive multiple offers, your real estate agent may send a message to all parties to give their "best and final" offer. 
This gives buyers the opportunity to give you their best deal and helps you see all the offers on the table at once so you can choose between them. 
What to Consider in a Home Offer Beyond the Offer Price?  
It can be tempting to focus solely on the price included in an offer. 
You want the most money for your home, after all. 
However, there are many more factors at play than just the dollar amount. 
Whether you have one offer or several may affect the considerations below.
Cash vs. Financing 
Cash offers can be extremely appealing to sellers because they close more quickly than financed deals. 
All-cash deals don't require underwriting, appraisals, or many of the other hoops that banks force buyers to jump through. 
Financed deals must also be appraised (be valued by the bank) at the same price or more than what the buyer offers.
If a financed buyer offers too much and the bank's appraisal comes in low, the buyer won't be able to get a large enough mortgage to cover their original offer.
The buyer and seller must then go back to the negotiating table or pass on the deal.
We compiled a list of the top 15 factors that can lower your home's appraised value.
Buyer Pre-Approval 
One way a financed deal can compete with a cash offer is if the buyer gets a mortgage pre-approval. 
This proves to the seller that a bank has looked at the buyer's financials and approved them for a mortgage loan up to a certain amount. 
This doesn't guarantee that the buyer will be approved for a mortgage (especially if they run into the low appraisal situation described above), but it's a good sign that the buyer is truly willing and able to buy the home. 
Closing Costs 
Typically, the buyer pays the majority of closing costs, which are the fees and expenses involved in closing a real estate deal. 
It's worth noting, however, that paying for some or all of the closing costs can be used as a bargaining chip to negotiate between buyers and sellers. 
Seller Concessions 
If you want to sweeten the deal to get your home sold, you may offer sellers concessions. 
These cover a certain portion of the closing costs, such as the appraisal, attorney's fees, or title insurance. 
Seller concessions cannot go toward the buyer's down payment, however.
Be aware that certain mortgage types place limits on how much a buyer can use in seller concessions.
Buyer's Contingency 
Buyers often send in their offers with contingencies — provisions so they can rescind their offer without penalty if the inspection or appraisal comes back with problems. 
In a hot market, offers without contingencies can be extremely attractive. 
Without contingencies, the seller knows that the buyer is on the hook no matter what and is unlikely to back out of the deal. 
If you need to sell your house fast and you have multiple offers, give more weight to offers that come without contingencies for a quick sale.
Timeline 
Most people move out of one home and into another, and navigating this timeline can be tricky. 
Selecting an offer that accommodates your time constraints will make your life a whole lot easier.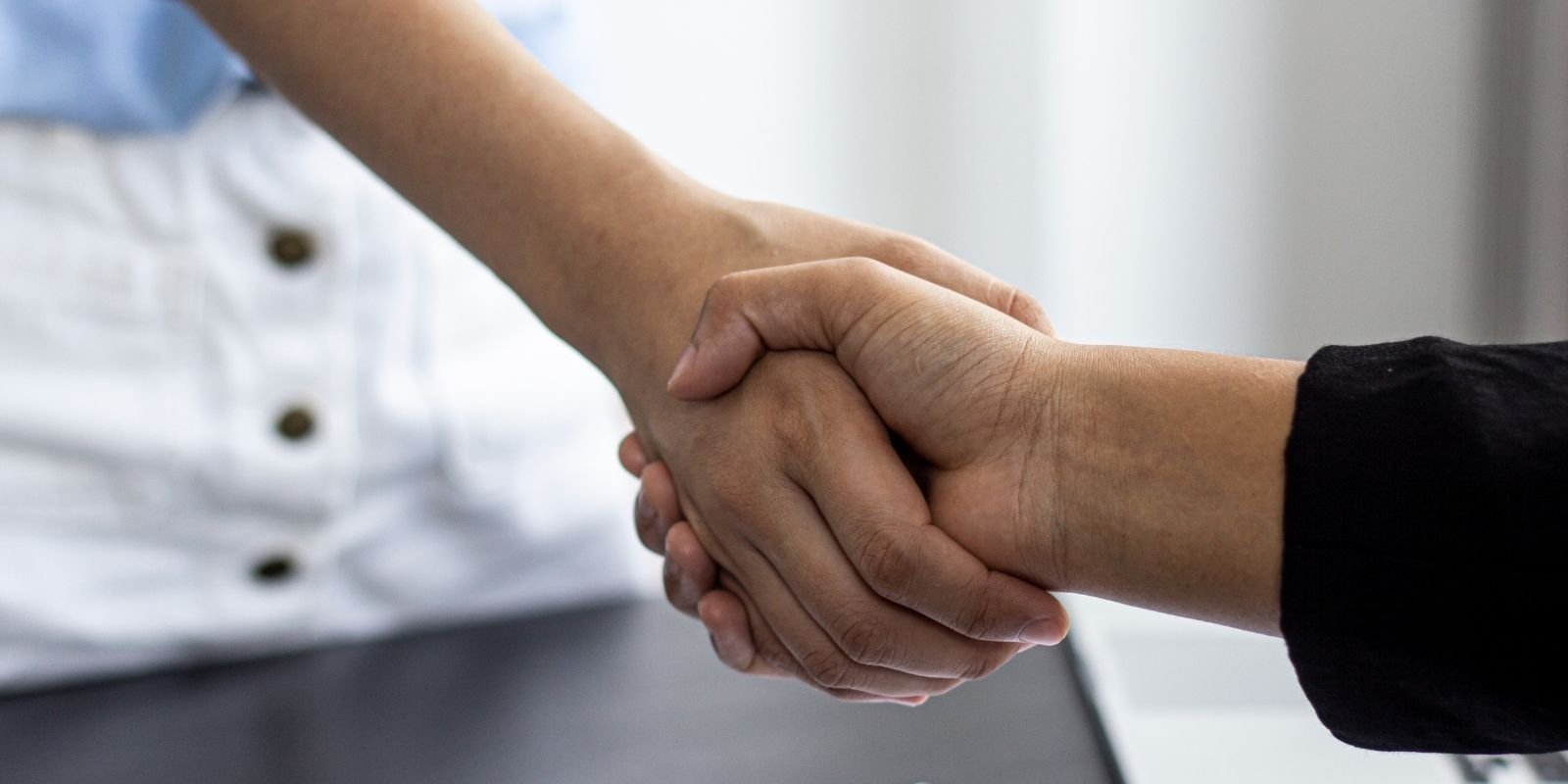 After Accepting an Offer  
Once you and the buyer have gone back and forth and negotiated an offer you're both happy with, you can sign and accept your offer. 
After that, there are a few more things that have to happen before the deal is all done.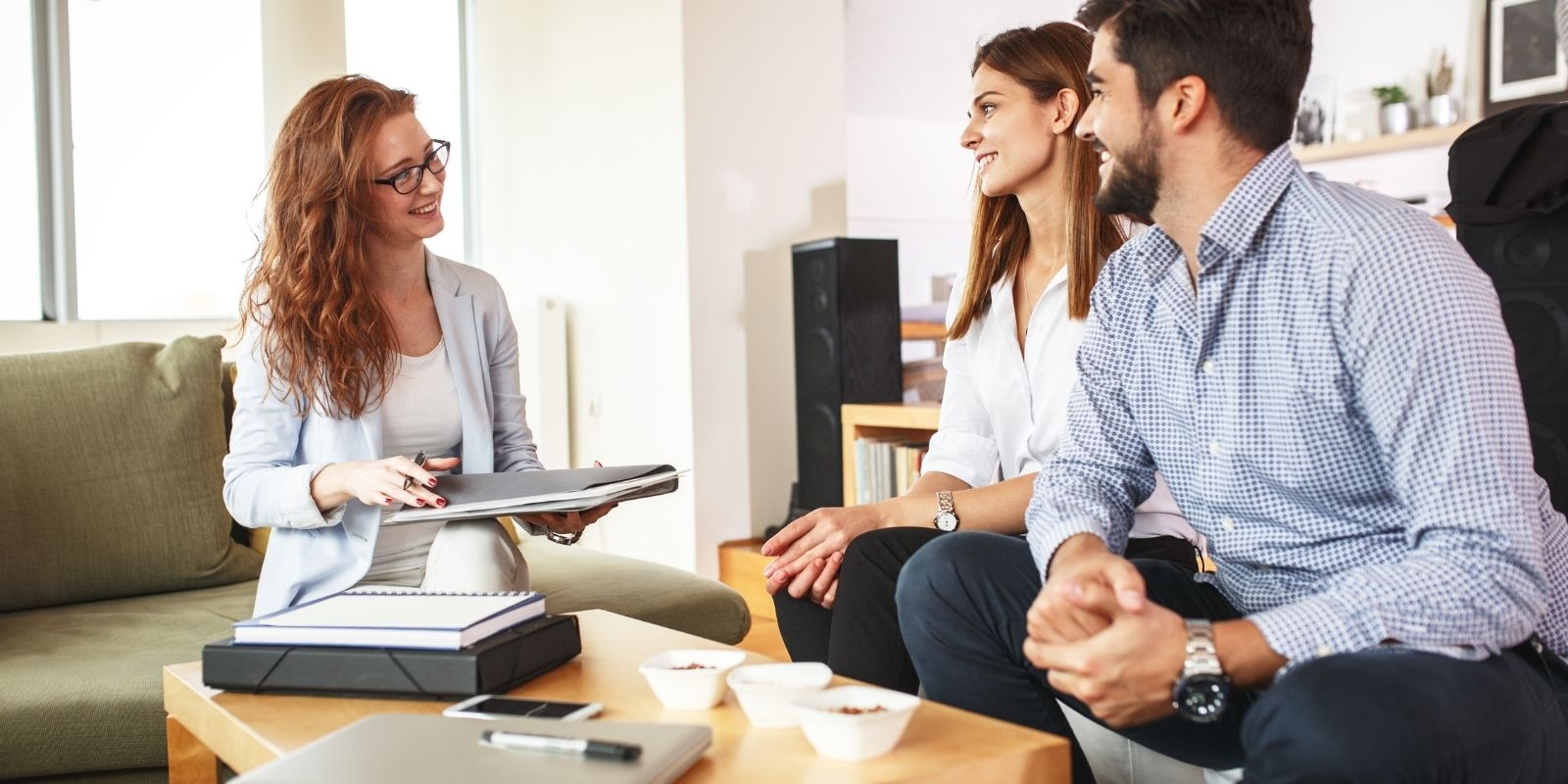 6. Pre-Closing Steps
The real estate closing process usually takes a few weeks. 
Most of the items are on the buyer's to-do list, but as a seller, there are a few things you should plan for. 
Prepare for Final Walkthrough  
The final walkthrough is the buyer's last opportunity to check the home's condition. 
If you agreed to make repairs to the home, be sure those are completed prior to the final walkthrough.
Request Final Utility Readings  
Remove your name from all utility services prior to moving. 
Coordinate with the new owner to prevent any disconnection with services.
Keep track of the documentation and/or confirmation numbers to prove your move-out date in case you get stuck with an extra bill.
For more tips and info on moving, we recently published a detailed moving guide & checklist.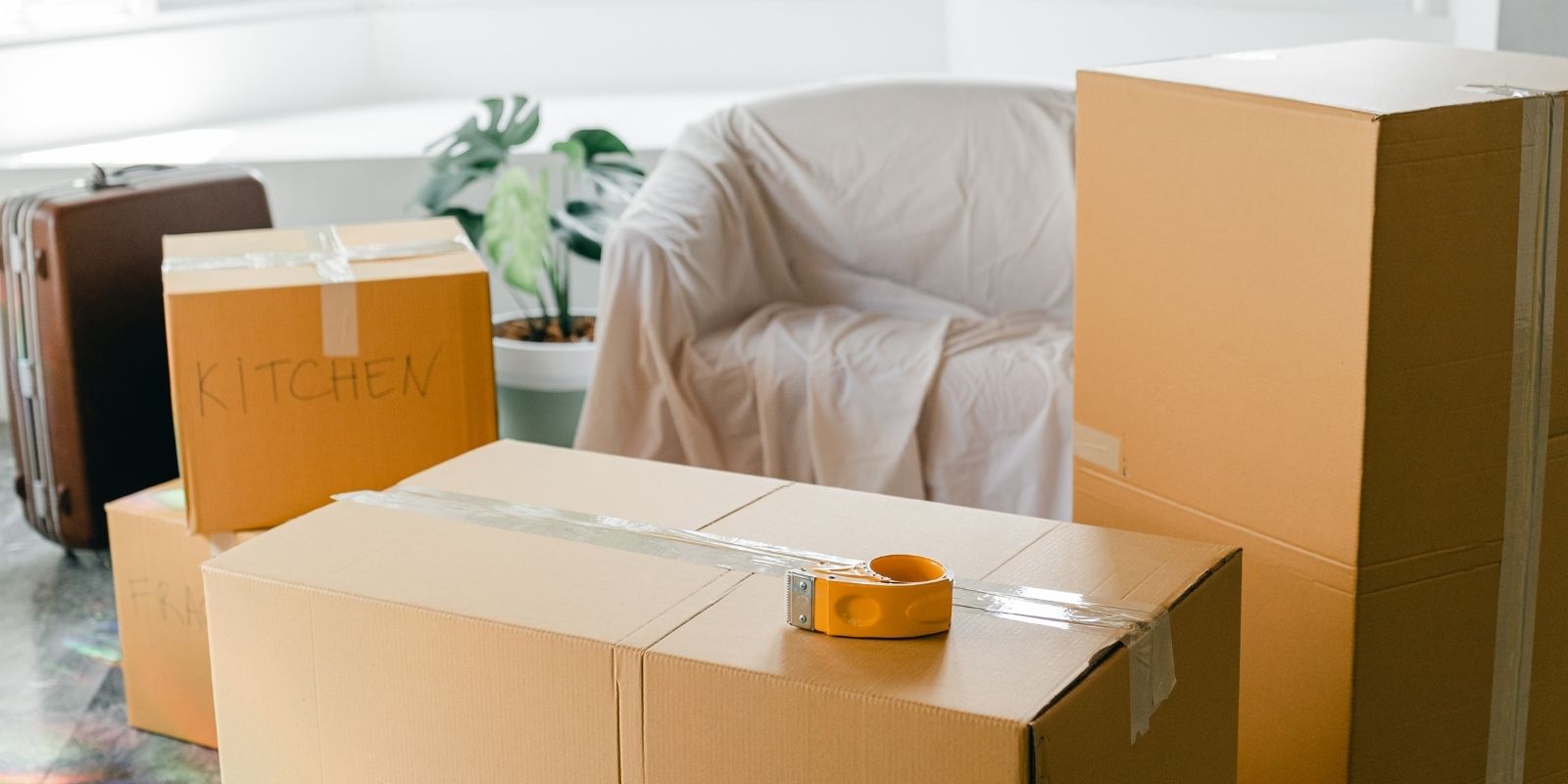 7. Getting Your Home Ready for Move-Out
It's important to prepare your home for new occupants while also ensuring that it's protected while empty. 
An empty home can be an invitation for unwanted guests. 
Before leaving for the final time:
Double-check that doors and windows are locked

Make sure the curtains and blinds are closed

Go through each closet, cabinet, and drawer to make sure you don't leave anything behind

Check that the fridge and freezer are completely empty

Turn lights off

Turn down the temperature on the water heater

Turn off pilot lights

Ensure that pipes are properly insulated to prevent bursting during a freeze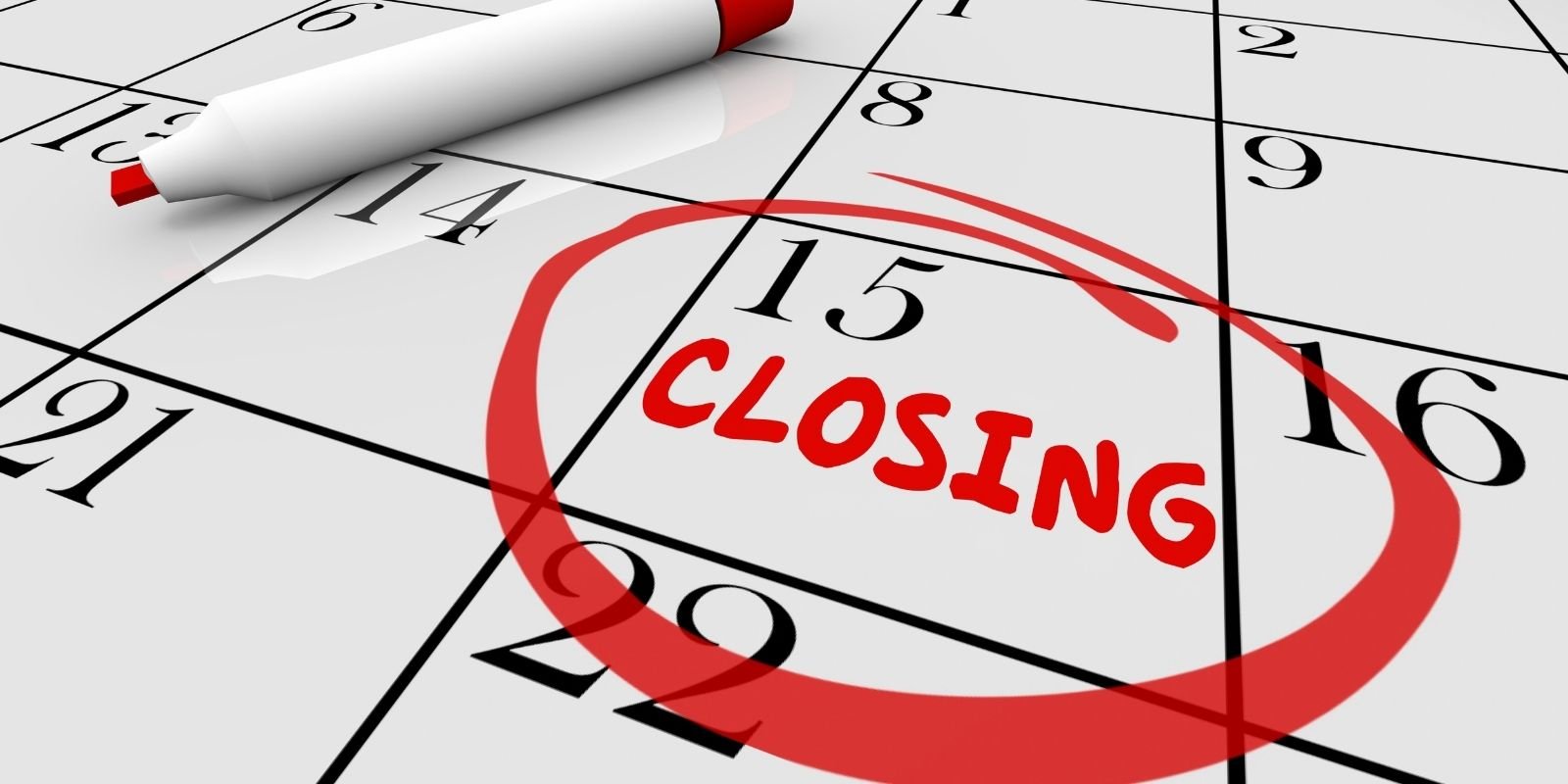 8. Arrive at the Closing Prepared
It's finally closing day! 
But don't let the feelings of excitement overshadow the need to be prepared. 
You'll need to come to the closing table with more than just a pen. 
To ensure that things go smoothly, remember to bring the following items with you on closing day.
Driver's license/ID

Deed to your home

Purchase contract

Your checkbook

Your keys and garage door opener

Final utility bills that need to be settled/paid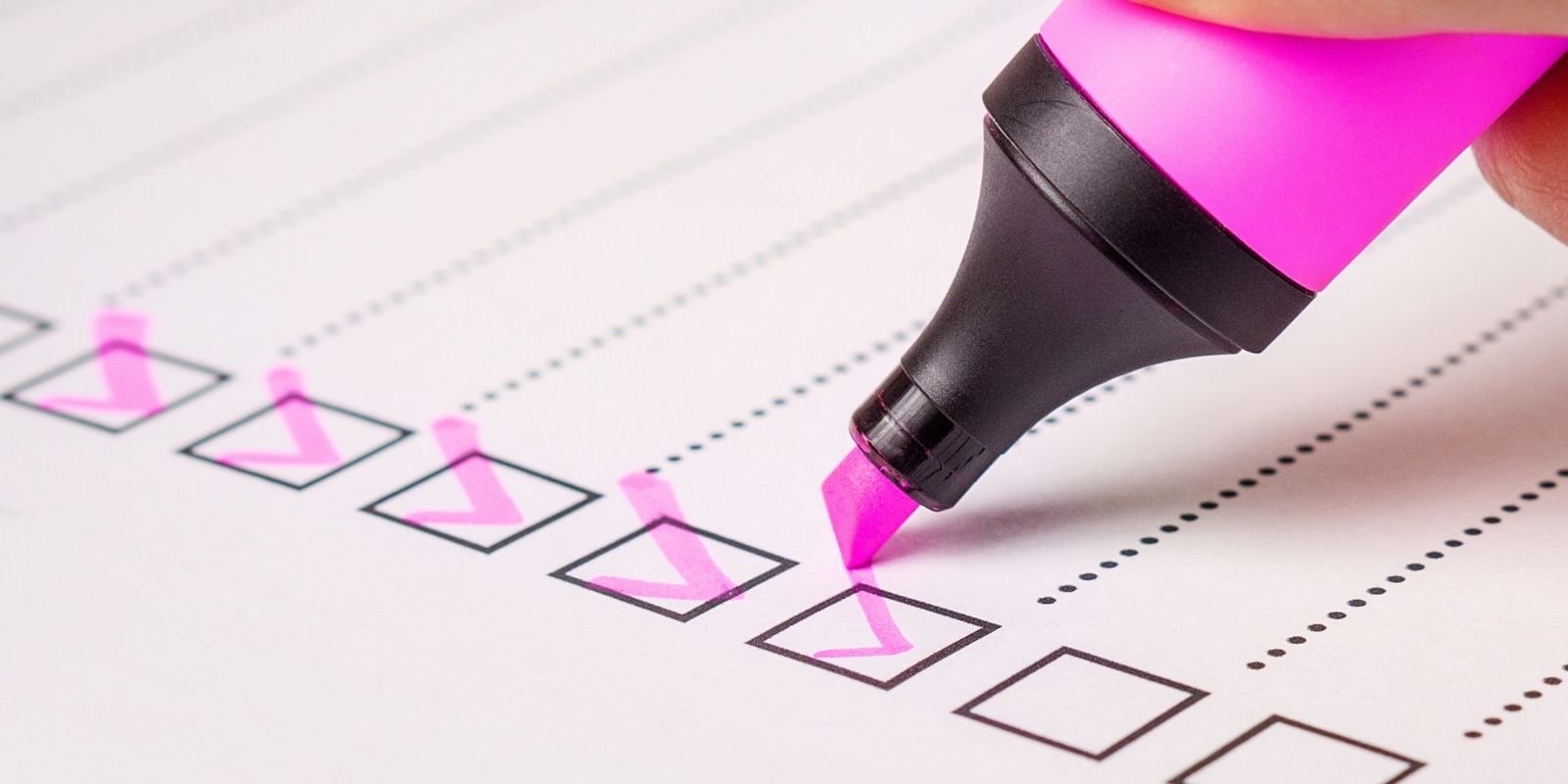 Key Takeaways From Our Home Selling Checklist 
Selling a home is a long process that takes careful consideration during each phase. 
To optimize the sale, you'll need to prepare and stage your home prior to listing. 
You'll also need to price your home appropriately with the help of a trusted real estate agent. 
Your agent can also help you negotiate with buyers (especially in a multiple offer situation) and assist you through the closing process. 
For every step of the way, working with a reliable real estate agent will ensure that the selling process goes smoothly. 
If you're looking to sell your home in the Fort Worth area, give the agents at Helen Painter Group Realtors a call. 
Helen Painter Group Realtors is the oldest real estate agency in Fort Worth, TX, helping buyers and sellers in the DFW region since 1958.
Call today for your free consultation.