Performing a thorough, deep home cleaning is the easiest (and cheapest) thing you can do to increase the selling price of your home and to sell it faster.
The first thing a real estate agent will tell a seller to do to get their house ready to sell is to give it a good scrub. 
The trouble is after living in your home for so long, you may not even notice dusty fans or grubby baseboards.
That's why we've put together a handy home cleaning checklist with our favorite cleaning tips so you can get top dollar on the sale of your home.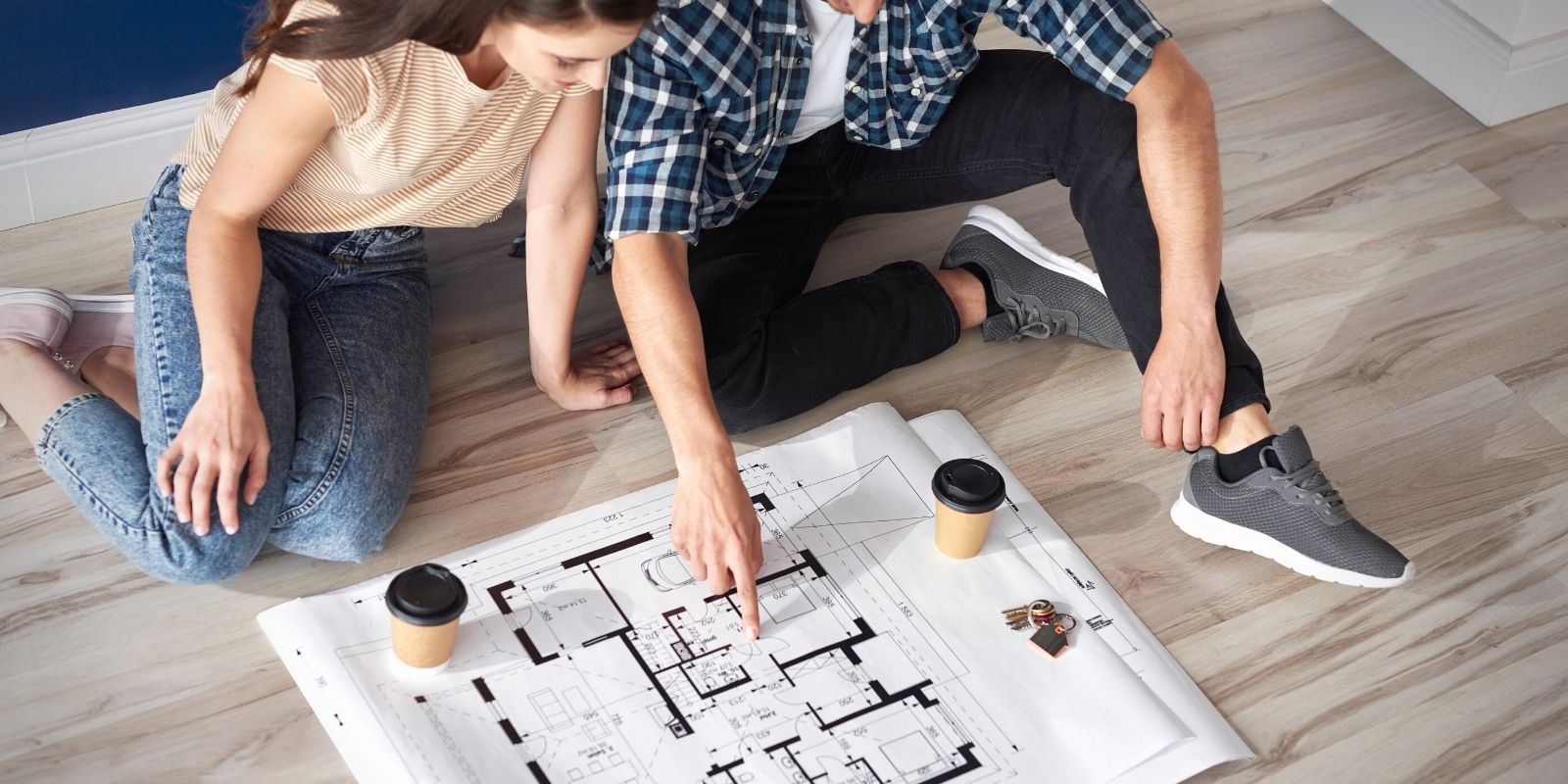 Room-By-Room Home Cleaning Tips
Taking the time to clean your house thoroughly before selling is well worth the trouble.
Cleaning alone can boost a home's value by 3-5%!
A deep clean will also help to prepare your house for sale by making it easier to capture high-quality photos for the listing. 
If you don't have the time, capability, or inclination to deep clean your home, an alternative to doing the work yourself is to simply hire a professional cleaning company. 
Below we'll provide room-by-room house cleaning tips to help your home sell faster.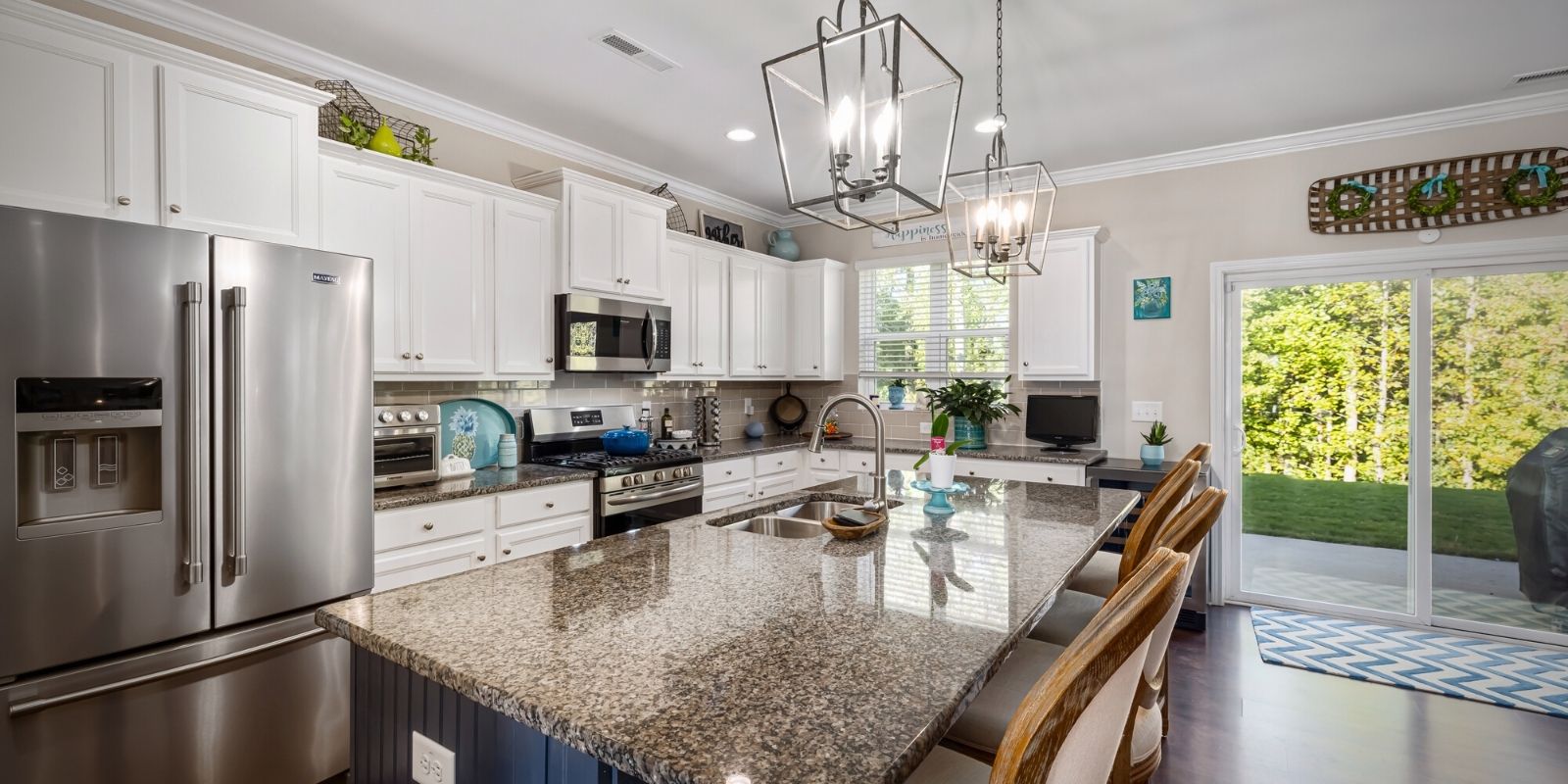 Kitchen Cleaning Tips
Because there's so much activity around cooking each day, kitchens are often the messiest room in the house.
Start by doing all the dishes, putting away all ingredients and utensils, and clearing off the countertops.
With those chores done, you're ready to dive into deep cleaning.
Clean out the fridge.

Pull everything out, putting sensitive ingredients in a cooler or on ice. Remove the crisper drawers and shelves (if they're removable), as it's easier to wash them with dish soap in the sink. Wipe down other surfaces with a rag soaked in a disinfectant solution. Clean the exterior with a rag, paying careful attention to the top of and underneath the fridge. 

Don't forget the oven.

Most ovens have a self-cleaning feature that makes this pretty straightforward, just remember to remove any racks or foil first. Use a heavy-duty oven cleaner or, if you dislike strong chemicals, a paste made of baking soda and water to clear up any baked-on food that remains. 

Remove hard water buildup with citric acid.

Adding vinegar to your dishwasher's cycle can help with everyday lime deposits, but if you have built-up hard water stains, you need to  bring out the big guns. Citric acid works wonders for clearing calcification from your dishwasher, faucet, and sink.

Create a paste with water to use as a scrub or add a few teaspoons to your dishwasher cycle. 

Steam your microwave.

Place a glass of water in the microwave and heat it up for a few minutes before you clean it. The steam will loosen all the splatters, and you'll spend a lot less time scrubbing.

Nix offensive odors.

Take out the trash regularly and clean the trash can itself so no mold or gunk is wafting up from the bottom. If you have a disposal, chop up some lemons and wash them down the drain with water as a natural air freshener.
Keeping Your Kitchen Clean for Showings
Keeping the kitchen ready-to-show clean after every meal can be challenging.
Here are our favorite tips for keeping your kitchen spotless while you're trying to sell your house. 
Use paper plates for easy clean up.

Focus on one-pot meals.

Have family members rinse and load their dishes right after they use them.

Keep rags or paper towels on hand to quickly wipe down counters.

Polish chrome fixtures to make them shine.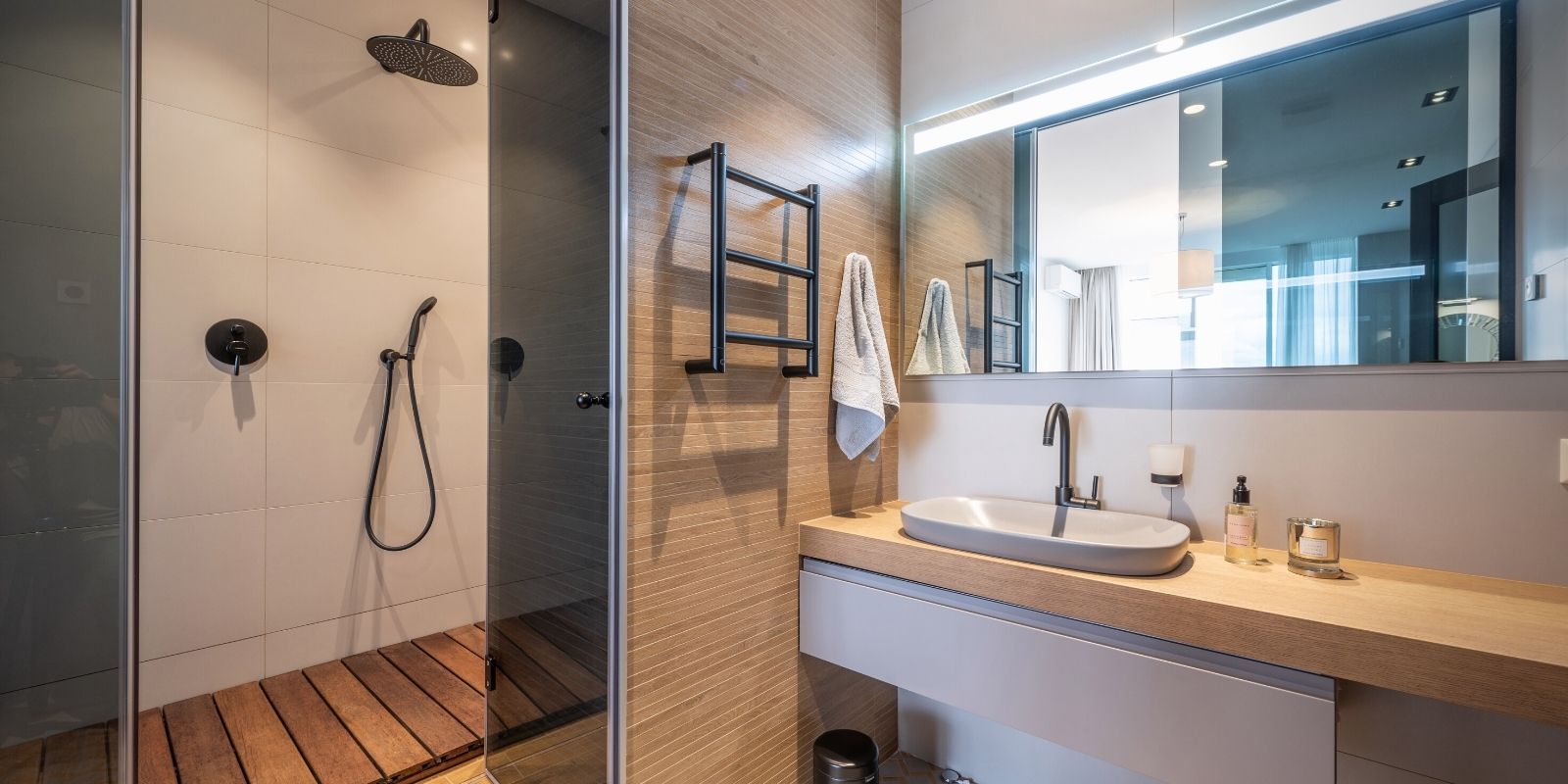 Bathroom Cleaning Tips
As another high-traffic area, bathrooms tend to get messy.
And stinky.
Get a fresh, picture-perfect bathroom with some of these tips:
Fill a small plastic bag with vinegar and tie it around the faucet/showerhead to loosen hard water clogs.

Use a dryer sheet for removing soap scum from a tub or shower and for shining up your faucets. 

Grout – the stuff between your bathroom tiles – is a haven for mold, mildew, hard water, and bacteria. Clean up your tiles and grout using a paste made of three parts baking soda and one part bleach. Let it sit for 30 minutes, then clean off with a damp cloth.

Clean the hard-to-reach places on the bottom of and behind the toilet with a long screwdriver wrapped in a disinfectant wipe.

Get rid of shower spots with vinegar. Use a squeegee after scrubbing for a perfect, streak-free shine.
Keeping Your Bathroom Clean for Showings
We all use the bathroom every day, so keeping it spotless for showings can get tricky.
Here are a few of our favorite tips to keep your bathroom sparkling for would-be buyers.
If you have more than one bathroom, choose only one for daily use so the other stays clean.

Swish the toilet clean after each use.

Use windshield wiper fluid on your bathroom shower door to prevent spotting.

Prevent rusty faucets with a light coat of clear nail polish.

Keep rags handy to wipe away water before you leave the bathroom (this prevents hard water spots).

Pare down your personal care products to the minimum — hand soap and lotion on the counter, one bottle of shampoo and conditioner in the shower. All others should be stashed in a linen closet or in a bin beneath the sink.

Have clean, white towels handy to put out when potential buyers come calling.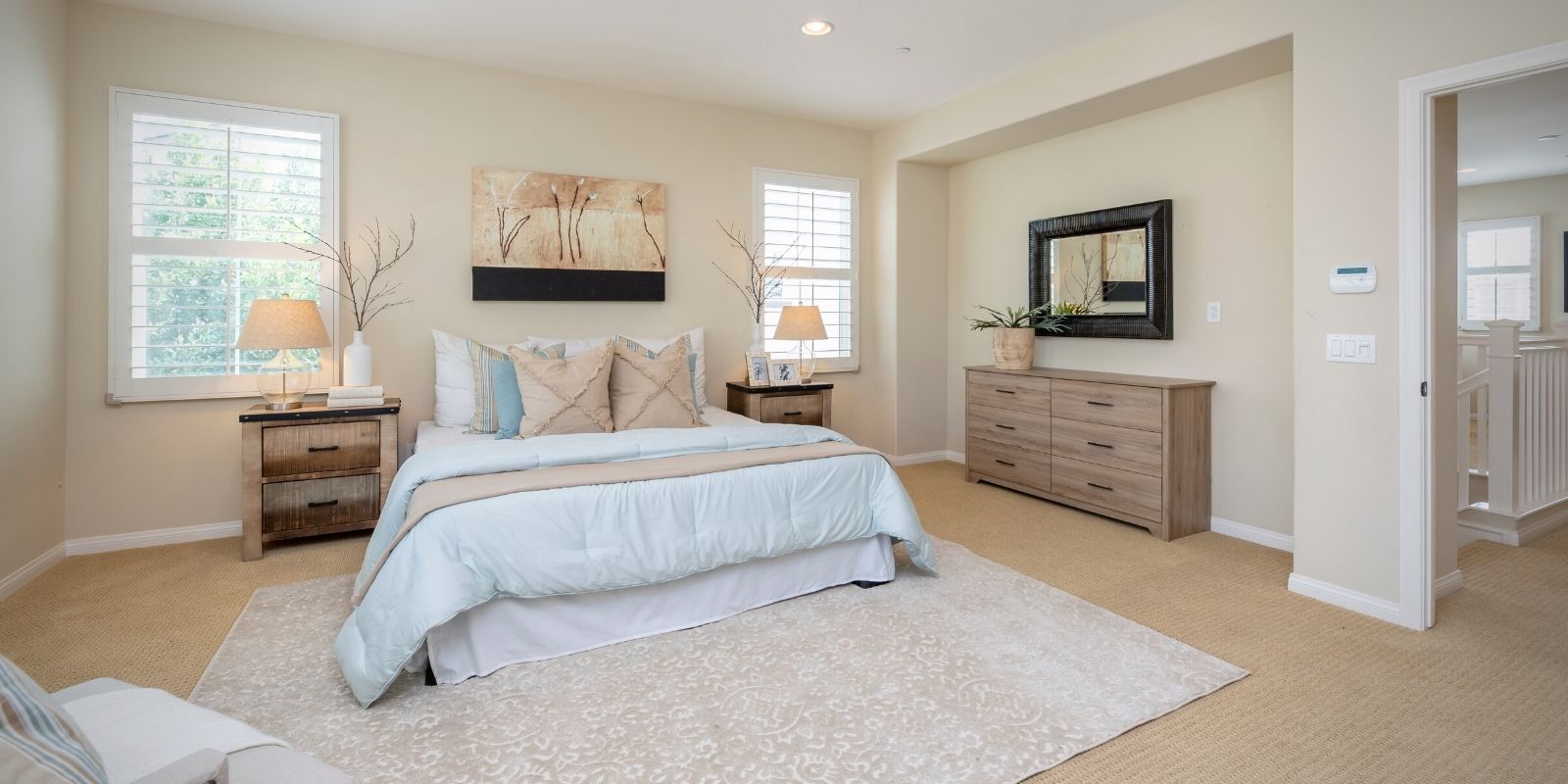 Bedroom Cleaning Tips
The bedrooms don't get the scrutiny that kitchens and bathrooms tend to during showings, but you still want them to look their best.
Here are few ways to do just that:
Straighten your bed. Make sure sheets are smooth and even and the comforter or duvet cover is clean and centered. If your headboard is wood, clean it with furniture polish.

Dust. Don't forget shelves, ceiling fans, dressers, and other furniture.

Vacuum. Pay special attention to the corners of the room and under the bed. Start at the far end of the room and proceed methodically in strips until you end at the door.

Put away personal items. You want potential buyers to be able to imagine the bedroom as their own, not feel like they're intruding on your personal space. With this in mind, put away any family photos, religious items, knick-knacks, and other highly personal materials when you're showing the house.

Organize your closet so it appears neat.
Keeping Your Bedroom Clean for Showings
Your bedroom shouldn't be too tough to keep clean between showings if you follow the tips below.
Make your bed every day as soon as you get up. 

Remove your shoes when you walk into the house, as you'll need to vacuum less often.

Clear the clutter from your dresser, nightstand, and shelves.

Hang up or put your clothes in the hamper as soon as you take them off.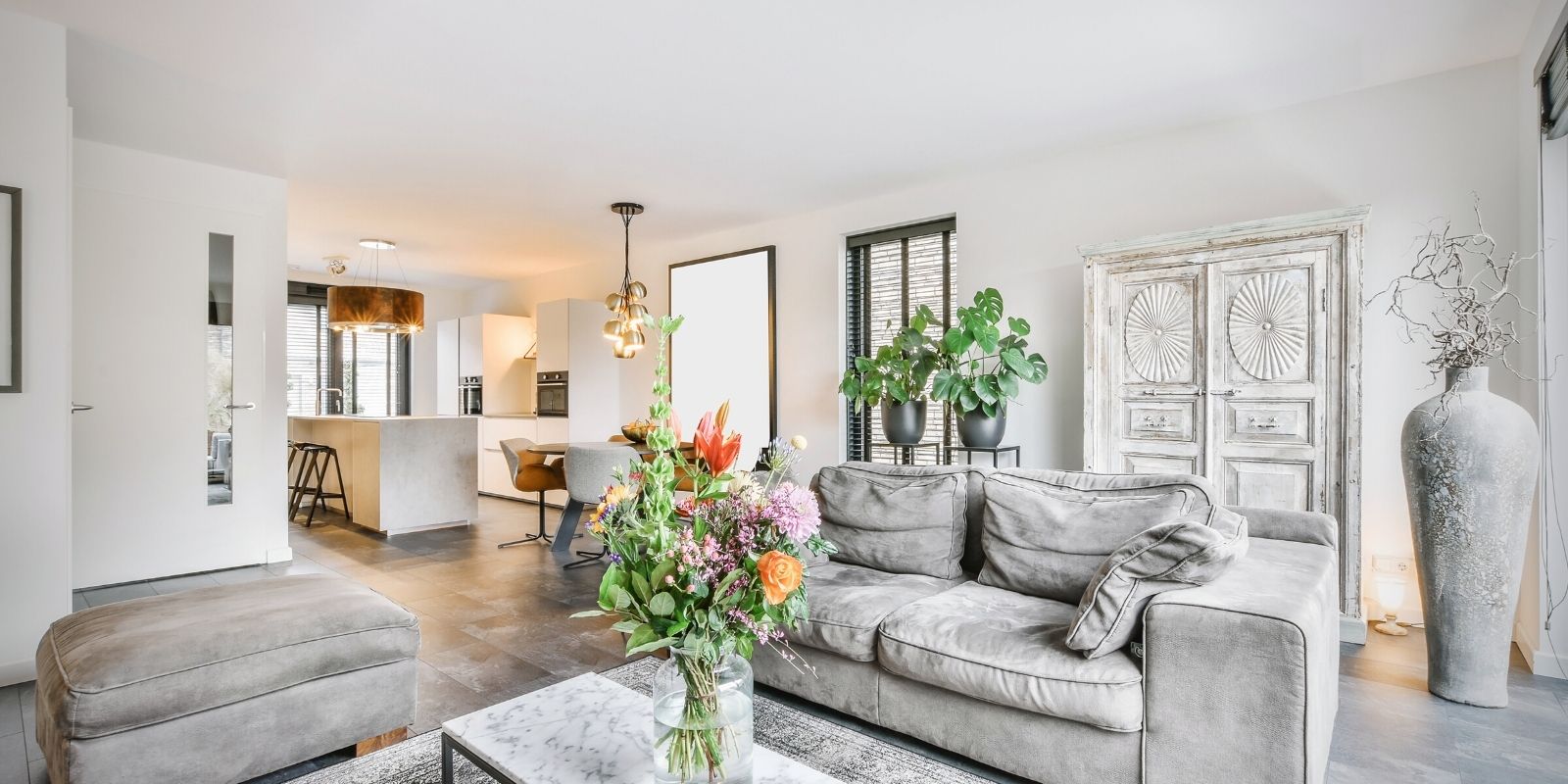 Living & Dining Room Cleaning Tips
The atmosphere in the living and dining rooms of the house should be welcoming and peaceful.
It's pretty hard to feel relaxed if the space feels cramped from clutter or icky from dust.
Here's a few easy tips for keeping the living and dining room pristine:
Clear the clutter and personal belongings. Your family vacation photos, religious items, and other highly personal things should be stashed for showings. While staging the living and dining rooms can be helpful, going minimalist is the best move so as not to overwhelm potential buyers.

Dust all surfaces. Don't forget spots that are easy to forget, such as ceiling fans, high shelves, fireplace bricks or stones, window sills, blinds, TVs, and baseboards.

Vacuum thoroughly. In large, open spaces, vacuuming in even stripes looks best. 

Steam clean furniture and/or carpet.

Stains won't do you any favors when it comes time to sell. If you have stubborn spots on your furniture, consider buying a neutral couch cover to hide them. 
Keeping Your Living & Dining Rooms Clean for Showings
Keeping your living and dining room clean is mostly a matter of tidying up, but here are a few suggestions that will help you go the extra mile:
Dust regularly. 

Stash remotes and game controllers in a coffee table drawer or decorative bin.

Open your windows to highlight your yard or the view from your home. A lighter, brighter space also has the appearance of being larger.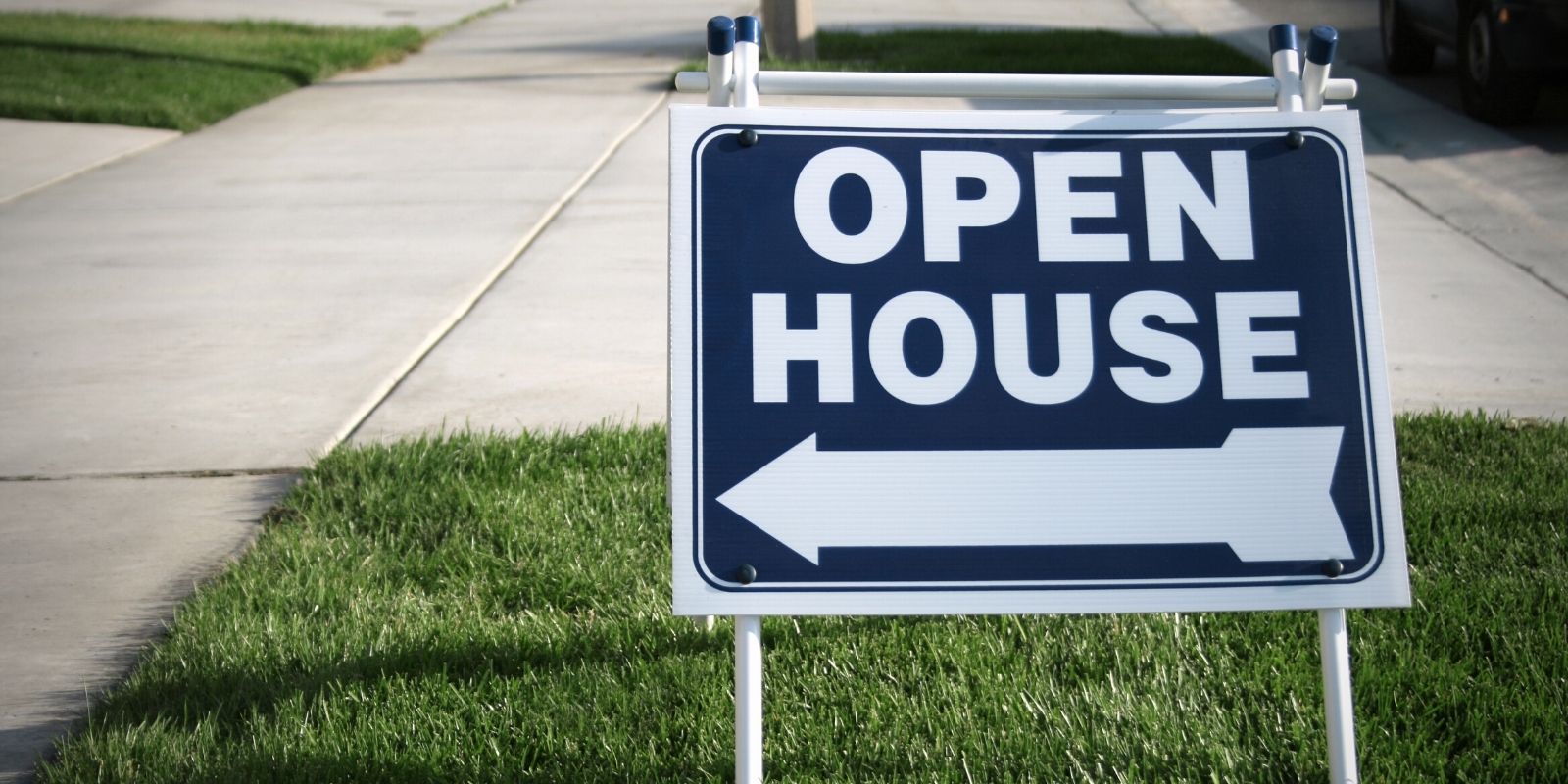 Tips to Prepare for Open Houses
Having to scurry out of your house while leaving it in mint condition at a moment's notice is both stressful and difficult, particularly if you have young children.
If you have to do a fast tidy-up and make a quick exit, follow these steps to make the biggest impact to your home's cleanliness in the smallest amount of time:
Grab a laundry basket and dump any socks, toys, mail, or other items that have been left out. Stash it in a closet or in the garage until you get back to put the things away.

Stick any dirty dishes in the dishwasher, even if you don't have the time to scrub them first.

Wipe down the kitchen and bathroom counters, dining table, stove, and kitchen sink.

Take out the trash. 

Sweep hard surfaces and vacuum the high-traffic areas of carpet.

Make the beds.

Open blinds to let in light.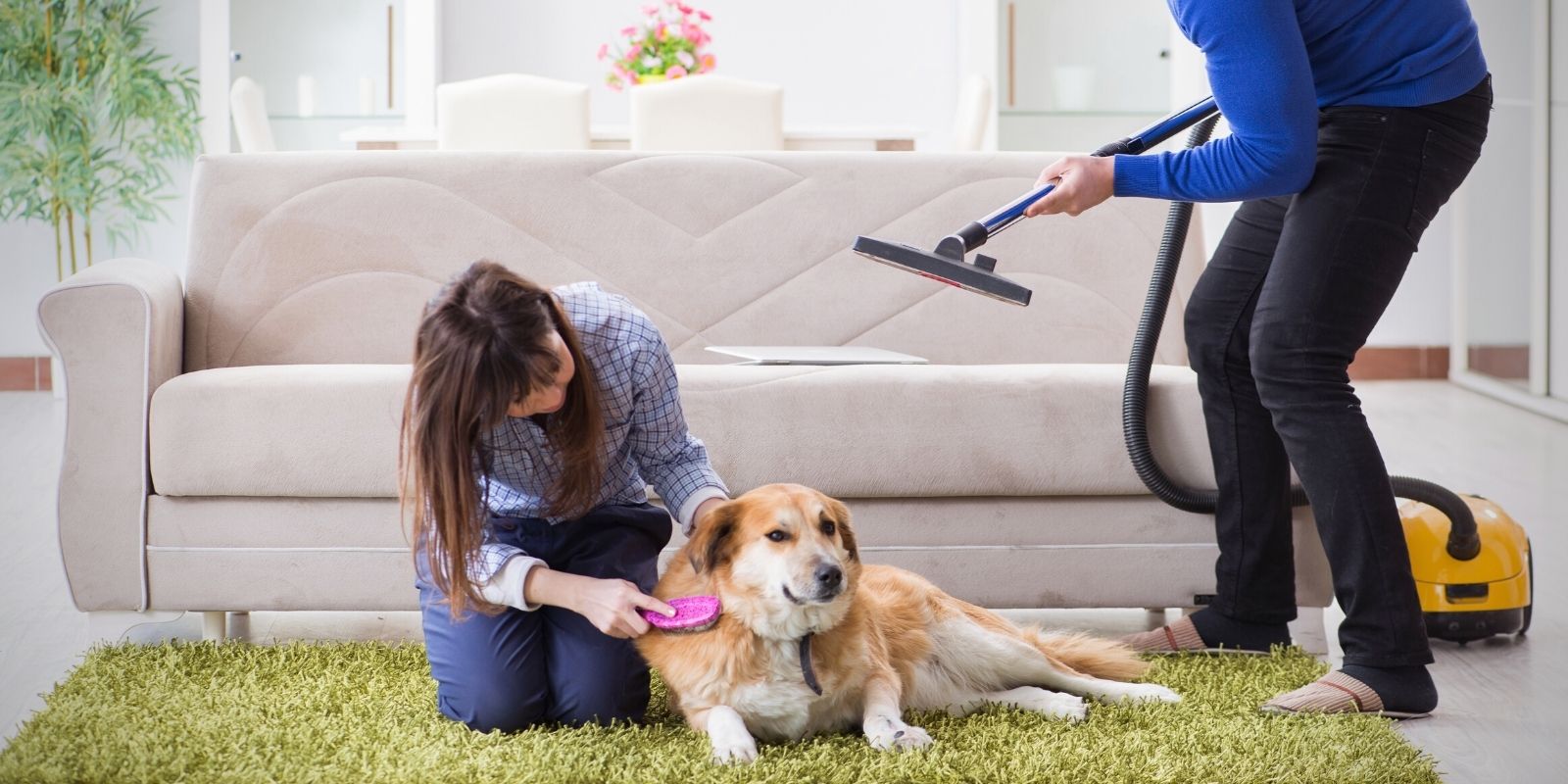 Tips for Pet Owners
You love your pet like family, but since so many people have allergies, it's best to leave no evidence that an animal lives in your home so you don't scare off any sensitive buyers. 
Keeping the place free of pet hair and paw prints during showings can present a problem as well.
If you're a pet owner, you can use these tips to help you and your furry friends have the best open houses and showings possible. 
If possible, keep pets with friends or neighbors during open houses and showings. Many pets can be skittish or aggressive around new people, so this will help your pet be more comfortable too.

Hide food and water bowls, as well as litter boxes. 

Use a rubber or latex glove to collect pet hair from furniture. This works even better than vacuuming.

Deep clean carpets. Pet odors can cling to the fibers, so a deep steam cleaning or professional cleaning has the best chance of making your place odor-free.

Scoop the poop in the backyard everyday. 

Repair any pet damage, such as scratches on doors or walls.

Not sure if your house smells like your dog or cat? Ask your real estate agent or a trusted friend if you fear you may be nose blind to pet odors.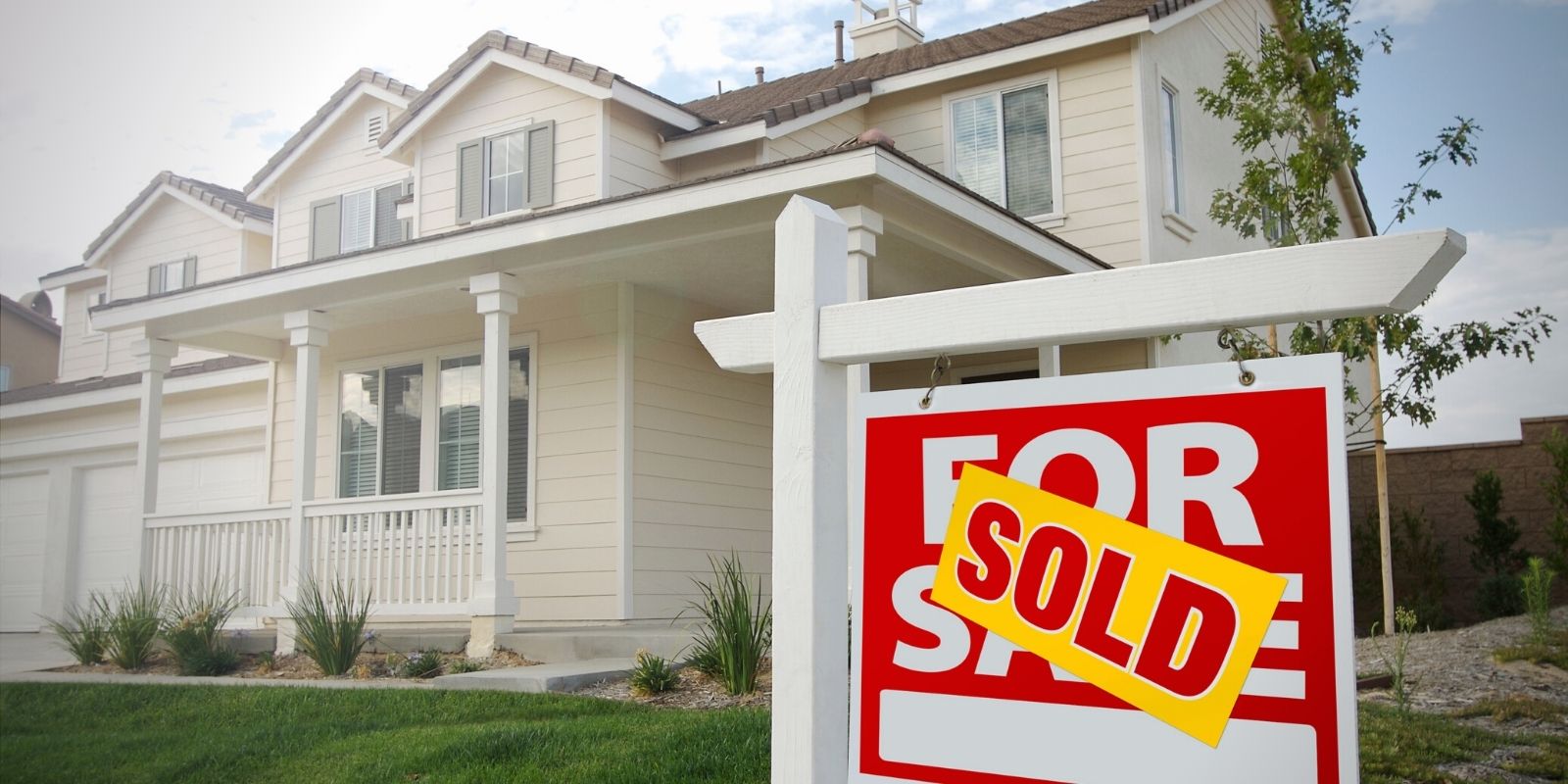 Wrapping Up Our Seller Home Cleaning Tips
While cleaning your house may not be your favorite task, it's the easiest and cheapest way to help sell your home quickly and for the best price.
Research has shown that people feel more stressed and uncomfortable in a cluttered, messy space, so make yours as inviting as possible before you open it up to would-be buyers.  
If you'd like an experienced set of eyes to help you know how best to clean and stage your home for buyers, look no further than the agents at Helen Painter Group Realtors.
Whether you're buying or selling a home, working with a trusted and reliable real estate agent is the best way to protect your interests throughout the buying or selling process. 
Helen Painter's agents have been representing buyers and sellers here in Fort Worth since 1958.
Contact us for a free consultation on selling or buying a home.