Tired of endlessly searching for the perfect home to buy in Texas? 
Ready to take the plunge and make an offer on that house you've had your eye on? 
Making a successful offer is complicated, but there are ways to increase your chances and make sure everything goes smoothly. 
With these tips from experienced real estate agents and lenders, you can be confident in submitting an offer that will not only stand out among other offers, but also maximize your chance of success. 
Read on to find out more about making a successful offer on a house in Texas!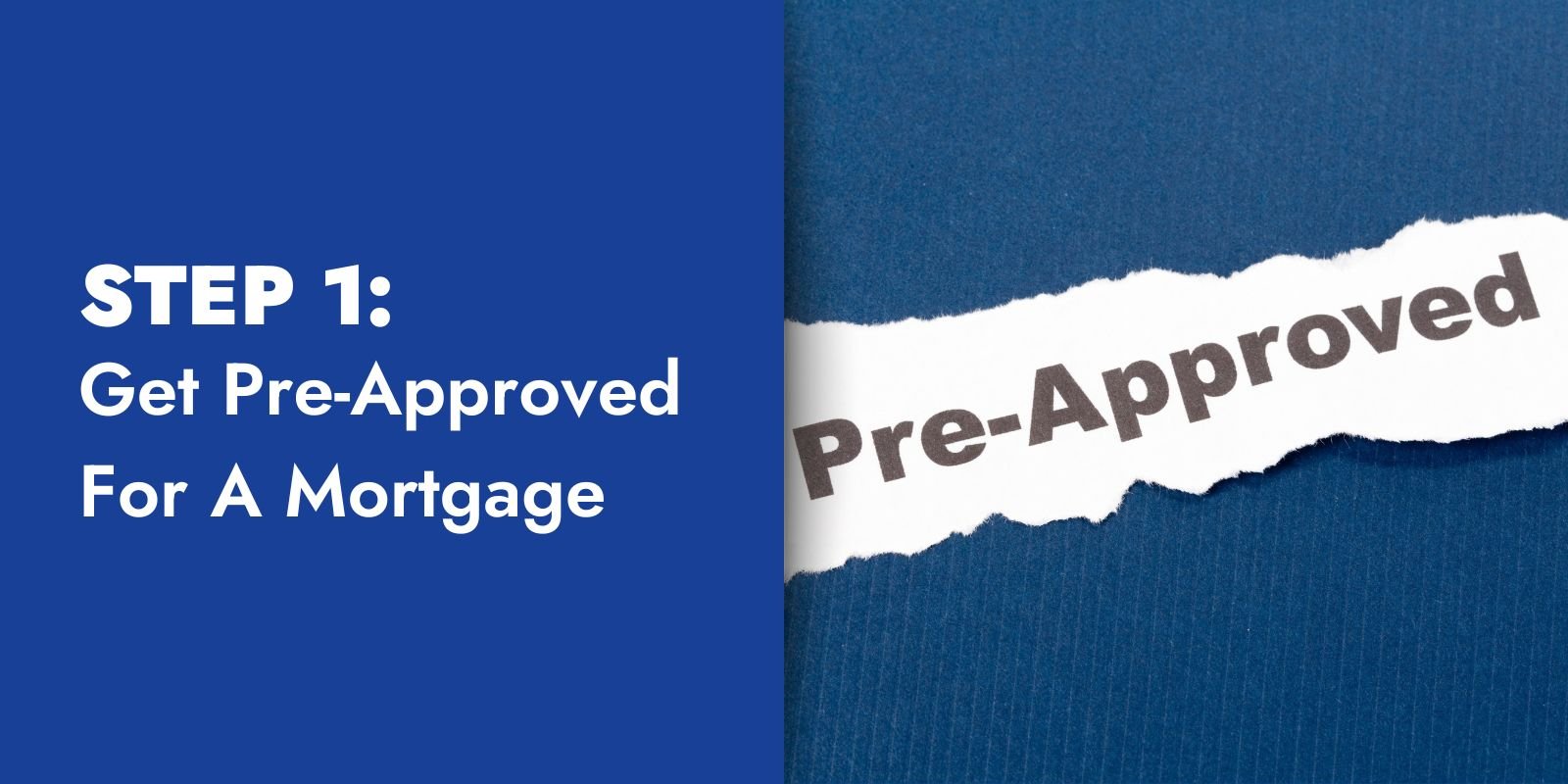 Step 1: Get Pre-Approved for a Mortgage 
To start the process of buying a home off on the right foot, it's essential to get a mortgage pre-approval from a trusted lender. 
Pre-approval will give you a clear understanding of your home buying budget.
It also demonstrates to sellers that you are serious about purchasing their property and able to follow through.
When you're pre-approved for a mortgage, sellers will prioritize your offer since they know that closing the sale won't fall through due to lack of funds. 
To secure a pre-approval, it's important to obtain a pre-approval letter instead of just a pre-qualification letter. 
A pre-approval letter confirms that a lender has evaluated your credit score, assets, and income, and has committed to lending you a specific amount.
While prequalification only estimates how much you could borrow, pre-approval is a more in-depth process that involves a formal application. 
Despite the additional steps required, it's a smart investment – particularly in a competitive market. 
Once your offer is accepted, pre-approval gives you a head start on your mortgage application and allows for a smoother, faster closing process.
If this is your first time getting a pre-approval, check out our article: 13 Mortgage Shopping Mistakes To Avoid When Buying a House.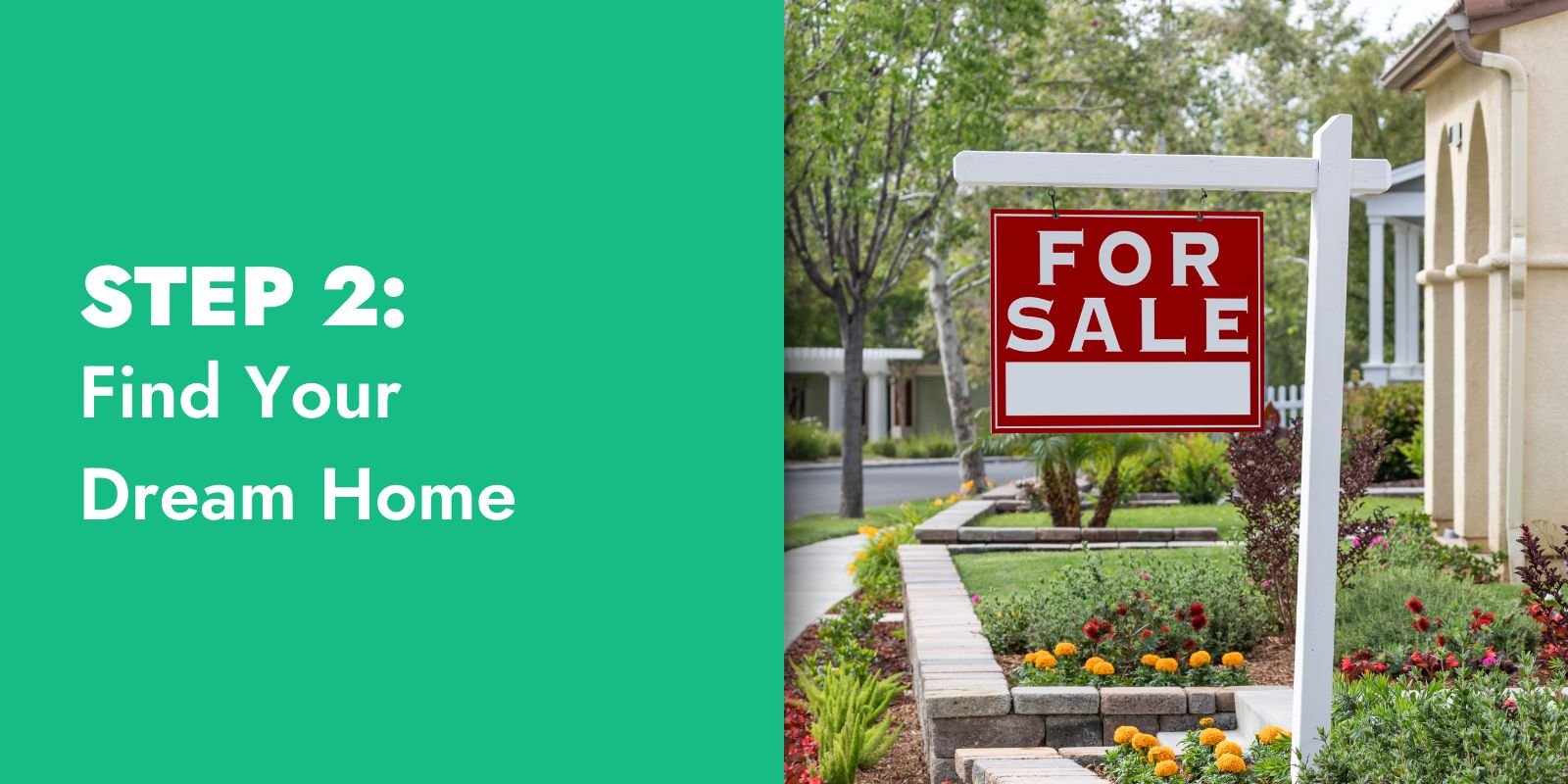 Step 2: Find a Home 
After being pre-approved for your home loan, the fun part begins – the search for your dream home. 
Get started by browsing real estate listings online, setting up alerts, scheduling tours, and attending open houses, all with the help of your trusted real estate agent.
Once you find a home that catches your eye, gain a comprehensive understanding of its history and present situation to make the most competitive offer. 
Find out the duration the home has been on the market, as a longer amount of time means less competition and a stronger negotiation position for you. 
Determine how long the current owner has lived in the home, as emotional attachment may impact their willingness to accept a lower price or be selective with the buyer.
Ask your agent for the seller's disclosures on the property, which will reveal any renovations or expansions made, and also check with the city permitting office to get a clearer picture. 
This will ultimately influence your offer amount. 
Additionally, inspect the surrounding neighborhood and its amenities, location, businesses, and school district, as recent home sales in the area can provide insights and help you make an appropriate offer.
The more informed you are about the property, the better your offer will be. 
Utilize your agent's expertise and allow them to guide you through the decision-making process. 
You're not alone in this venture, and with a systematic approach, you can find the house of your dreams.
For a little help finding the right home, check out our article: What To Look For When Buying.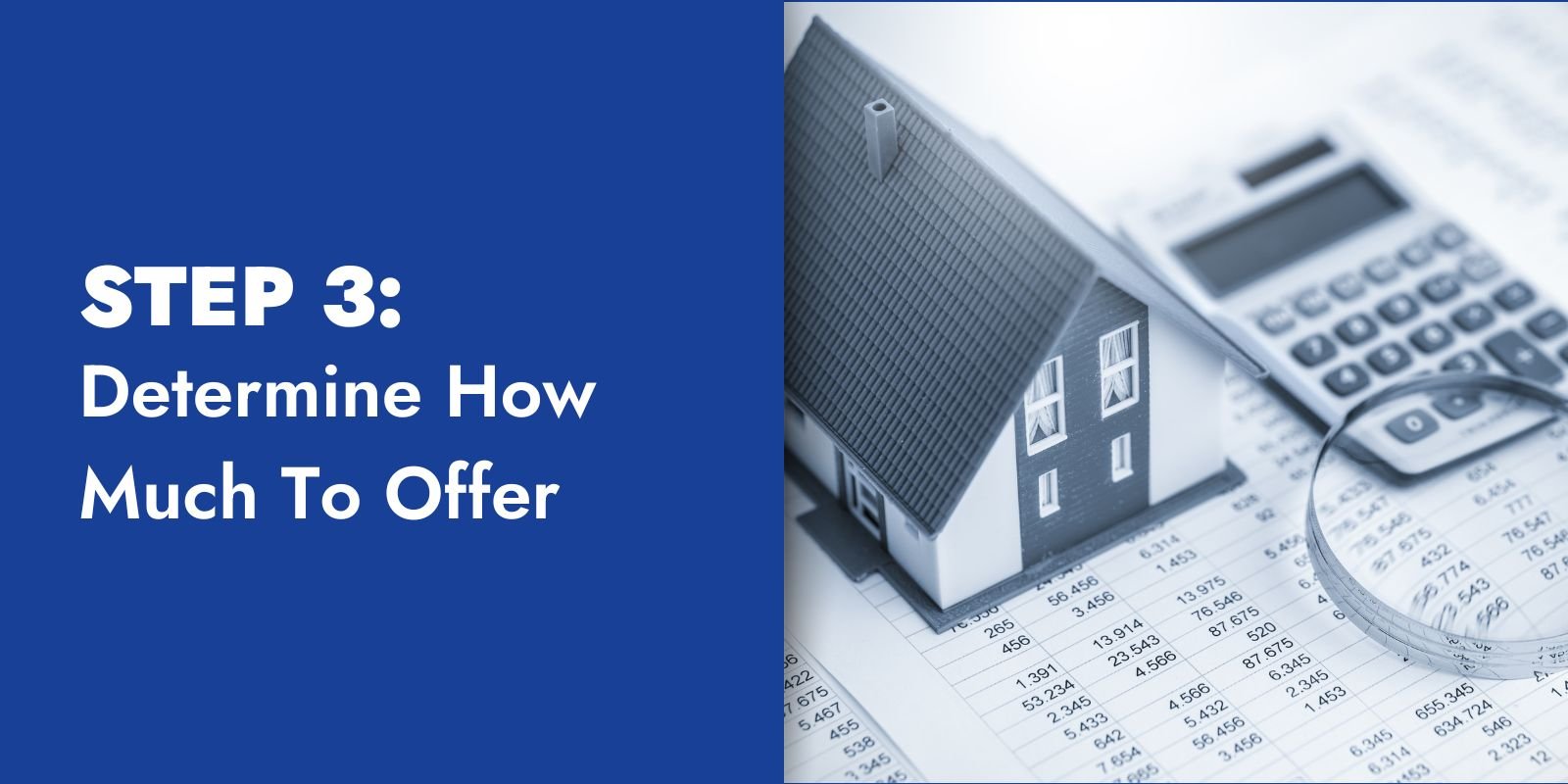 Step 3: Determine How Much to Offer 
If you're in the market for a new home, calculating the right price to offer can be daunting. 
Fortunately, there are a few key factors to keep in mind that can simplify the decision-making process and give you a competitive edge.
One of the first things to consider is the home's history. 
Take some time to research how long the seller has owned the property and how long it's been listed. 
If the house has been on the market for a while, the seller may be more eager to close a deal, which could present more opportunities for negotiation. 
Conversely, if the home was just listed, the seller is likely expecting to receive a high asking price.
Before making an offer, gather information about the local market and comparable properties. 
Your real estate agent can help you access sales data for other homes in the area and gauge whether it's currently a buyer's vs. seller's market. 
Armed with this information, you'll have a better sense of what you can afford and how much maneuvering room you have during negotiations.
If you find yourself in a seller's market, you might find our guide helpful: How To Get An Offer Accepted in a Seller's Market.
Finally, it's crucial to stick to your budget. 
Although you may be pre-approved for a certain purchase price, it's important to consider your overall financial situation and determine a limit that you're comfortable with. 
By using your take-home income and monthly expenses to create a detailed budget, you'll be able to confidently make a competitive offer on the home of your dreams.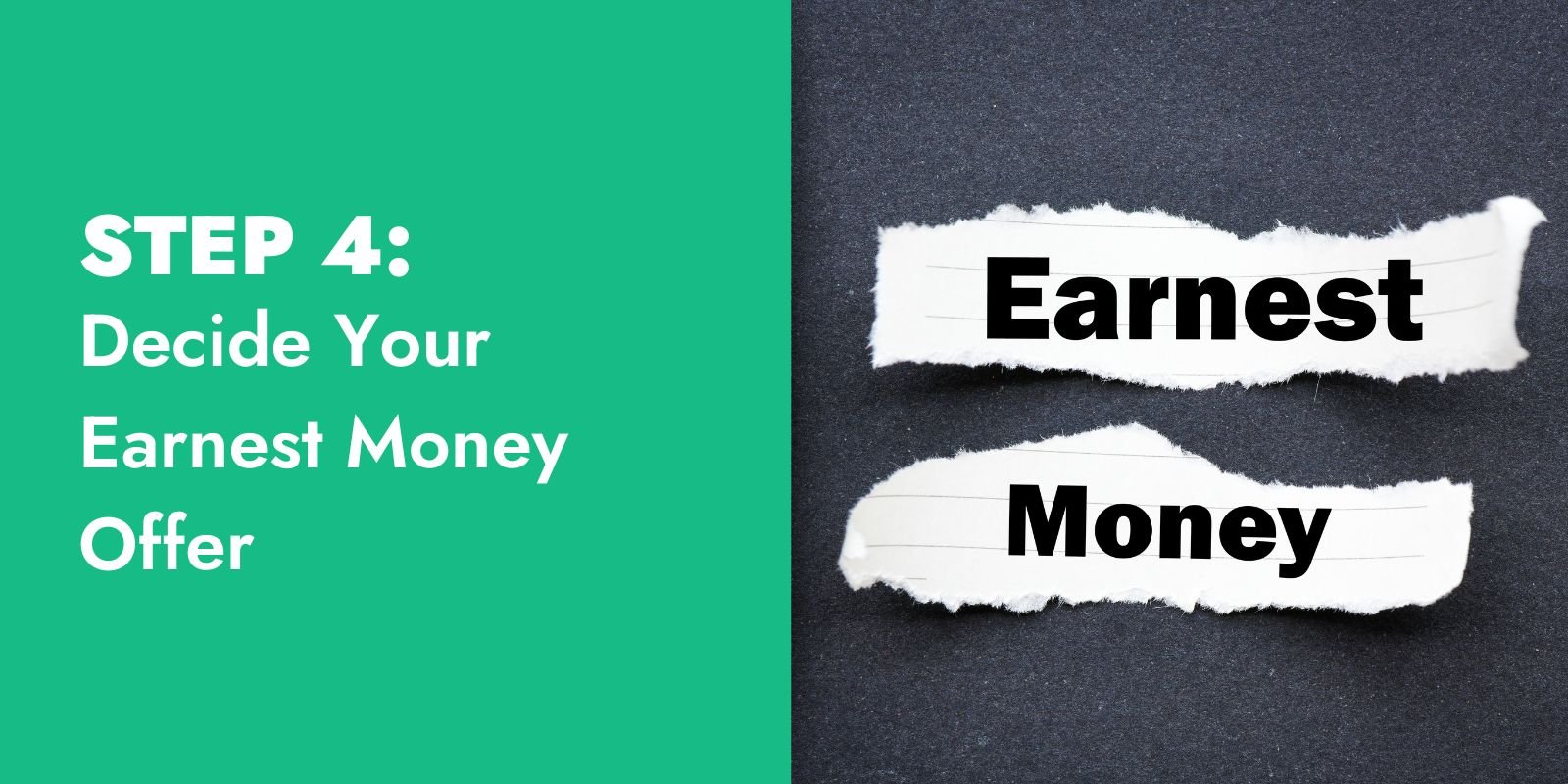 Step 4: Decide How Much Earnest Money to Offer 
As the saying goes, cash is king. 
When it comes to purchasing a home, you may not be able to pay in cash, but you'll likely have to provide a good faith deposit, also known as earnest money. 
This amount can vary depending on the market, usually ranging from 1-2% of the total home price. 
However, offering more earnest money can work in your favor as a buyer.
It demonstrates to the seller that you are serious and have the financial means to back up your offer.
While the earnest money will be held in an escrow account and applied to your mortgage down payment, it's important to understand the importance of a larger payment. 
It reassures the seller that you are a committed buyer and have the capacity to follow through financially. 
Therefore, it's worth considering putting forth a more significant deposit when making an offer on a home.
Don't let the earnest money deposit process intimidate you – it's just another way to demonstrate your commitment to the home buying process.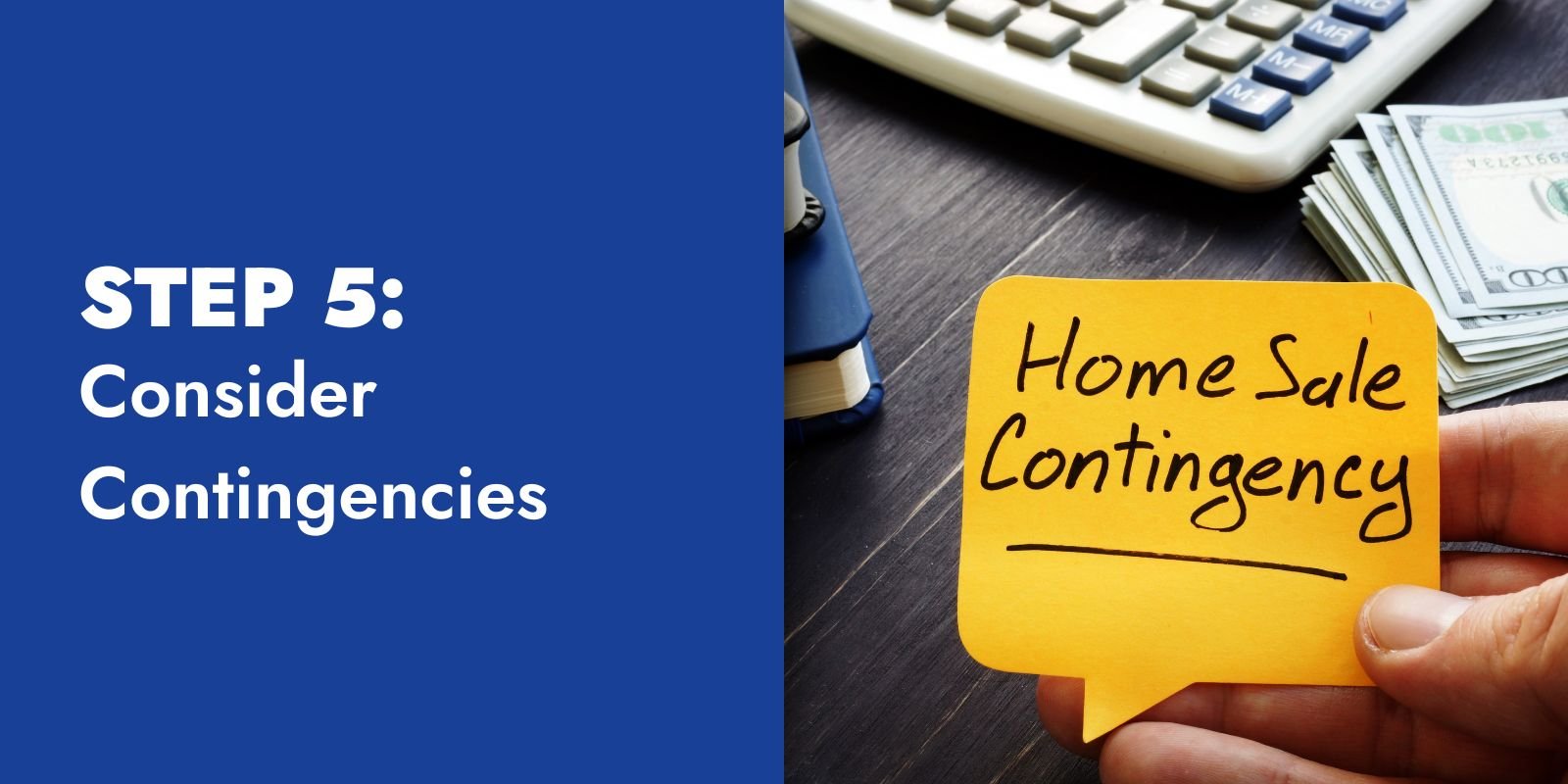 Step 5: Consider Contingencies 
When making an offer on a home, the contingencies can be the key to beating out the competition. 
Common contingencies cover the home inspection, financing, and the sale of the buyer's current property. 
To tailor your offer to the seller's desires, ask your agent to reach out and inquire about any other important factors besides price.
In order to appeal to the seller, your agent can write the contingencies in your offer to align with their desires. 
For example, if the seller is looking for flexibility with the closing date, suggesting a flexible close date in your offer can be appealing to them. 
Additionally, including a contingency clause related to selling your current home may not be attractive to a seller.
It means they will have to wait for you to sell your home before completing the transaction.
In a competitive market, you may consider waiving a home inspection, but as a general rule, it's important to include it. 
Instead, you can write a contingency clause with a flat "yes" or "no" after the inspection. 
This means that you won't request any necessary repairs from the seller; you'll either proceed with the sale or walk away. 
For sellers, this means they won't have to worry about fixing anything for the deal to close.
It's also possible to add an informational inspection clause, which allows you to get an inspection on the house for informational purposes only.
Ultimately, the number of contingencies you include will depend on the current state of the market. 
In a buyer's market, you can include more contingencies, while in a seller's market, you may want to pare them down to the bare minimum. 
By being strategic with your contingencies, you can increase your chances of securing the home you want.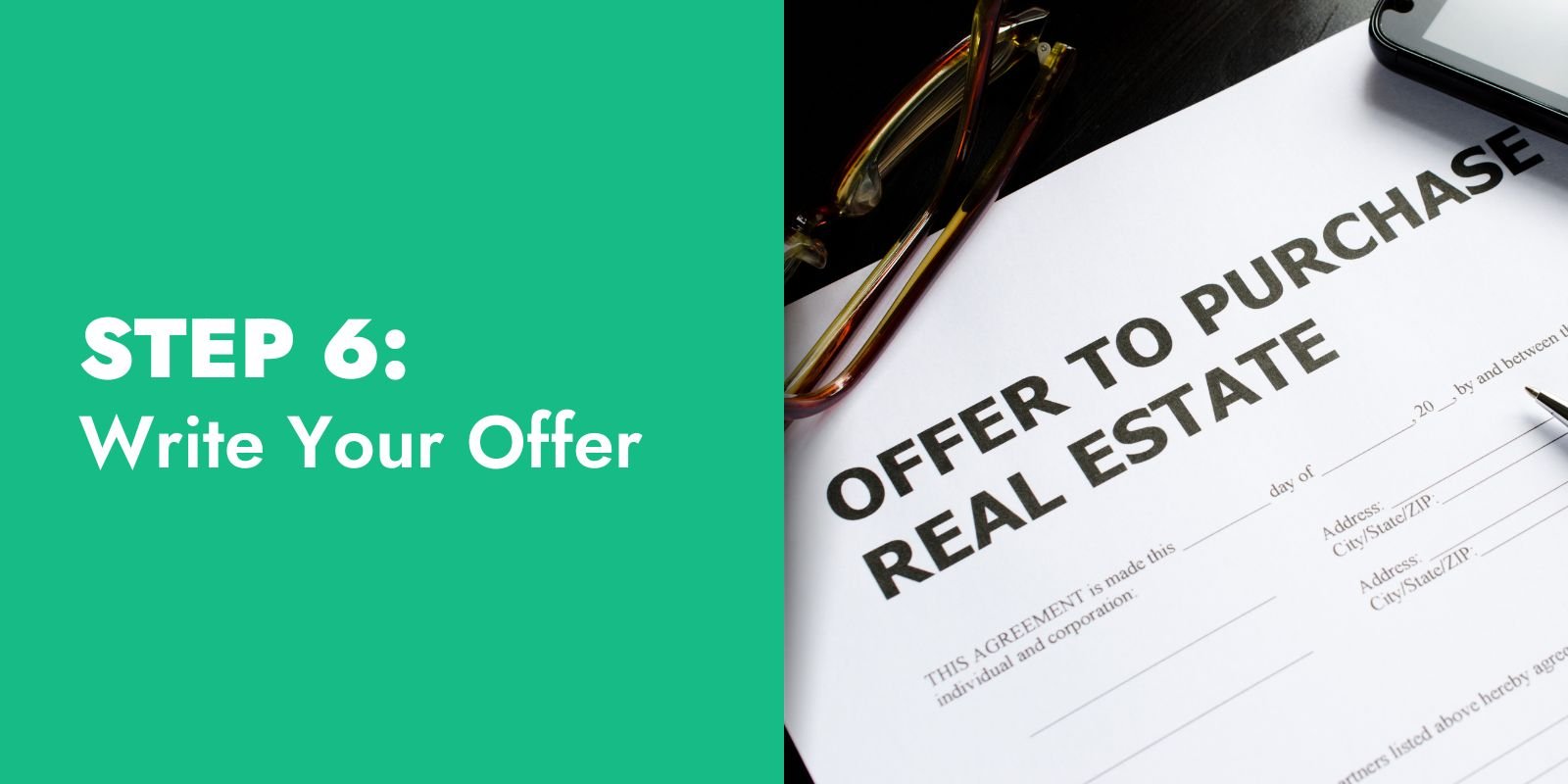 Step 6: Write Your Offer 
Writing your offer letter will largely be done by your real estate agent.
That said, you'll need to look over the document and sign it before submitting it to the seller.
Your offer should include:
The name of the seller

The address of the property

The names of anyone who will be on the title, including yourself

The purchase price you're offering and down payment

The earnest money deposit

Any contingencies you'd like to include

Any concessions you're requesting from the seller

A complete list of fees and closing costs

The dates you'd like to close on the home

Your preferred move-in dates for the home

A deadline to respond to the offer
Real estate contracts vary by state, so there may be other items required where you live. 
Regardless, make sure you review it closely and ensure all info is correct and nothing is left blank. 
Your agent or a real estate attorney can help ensure your offer complies with local laws and regulations.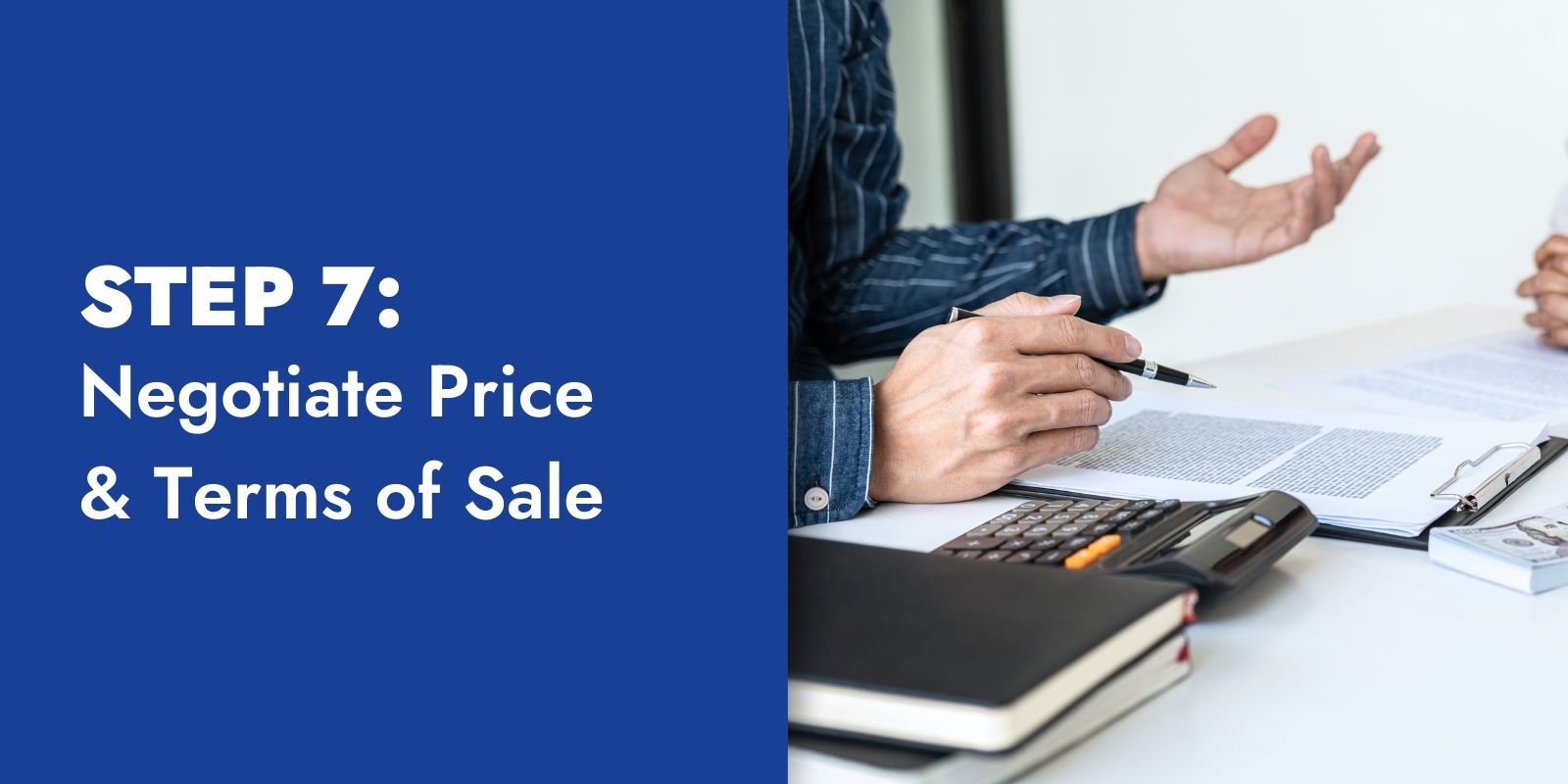 Step 7: Negotiate Price & Terms of Sale 
When making an offer on a property, there are three possible outcomes: acceptance, counteroffer, or rejection. 
For some extra advice, check out our list of The 11 Best Real Estate Negotiation Tips for Buyers.
Seller Accepts Your Offer
If the seller accepts your offer, congratulations! 
You can move forward with producing the earnest money check and signing the sales contract. 
Your mortgage lender can now assist you with scheduling the home inspection and appraisal visits. 
Seller Makes a Counteroffer
When the seller makes a counteroffer on their home, it's your turn to make a move. 
To make the negotiation process smoother, your agent can communicate with the seller or their agent to gauge their desired selling price and willingness to negotiate on terms.
Remember that negotiations aren't just limited to the home's purchase price. 
You can trade concession or repair requests for a lower purchase price. 
Additionally, finding out the seller's pain points can give you flexibility to make an offer that is more attractive to them.
Consider writing a home offer letter to show the seller why you want to buy their home. 
If your offer is similar to others, and the seller has a strong emotional attachment to the property, your personal touch might just give you the edge you need. 
Work closely with your agent and the seller to agree on terms that will form the basis of the purchase contract.
Seller Rejects Your Offer
While it can be disheartening to receive a rejection during the home-buying process, it's important to remember that some things aren't meant to be. 
Whether it's due to a low offer or an uninterested seller, it's crucial to keep the big picture in mind. 
The home you're admiring now could become a burden in the future if it's not financially feasible. 
Instead of dwelling on the setback, look at it as an opportunity to learn and continue your search. 
Who knows, your perfect dream home could be just waiting for you down the road.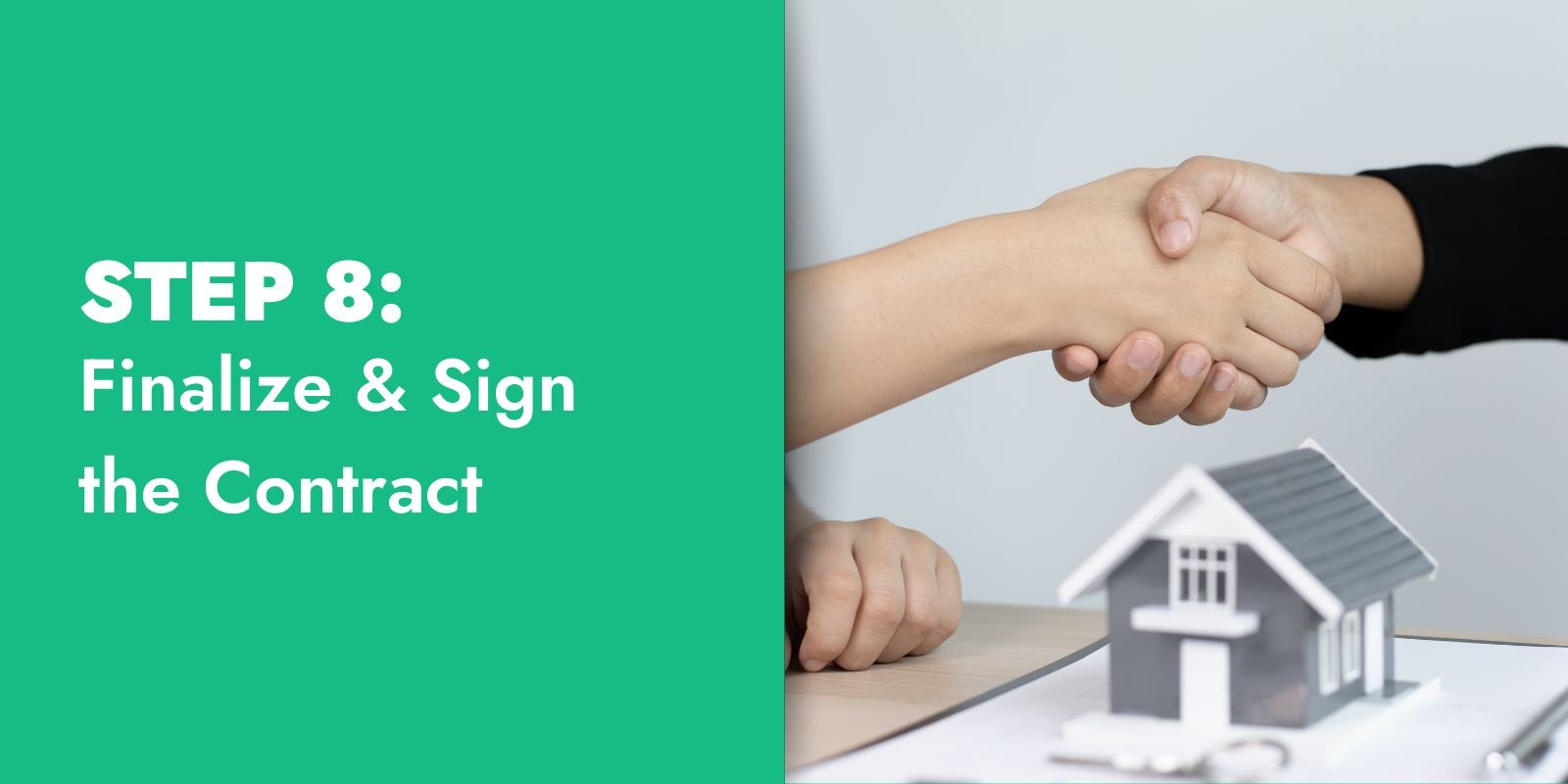 Step 8: Finalize & Sign the Contract 
After reaching an agreement with the seller, the next step is the finalization of the contract. 
This entails both parties signing it. 
Once the contract is finalized, the document will be sent to your mortgage lender to proceed with the mortgage process from where your pre-approval left off. 
Your lender will then order an appraisal, and you can set up a home inspection.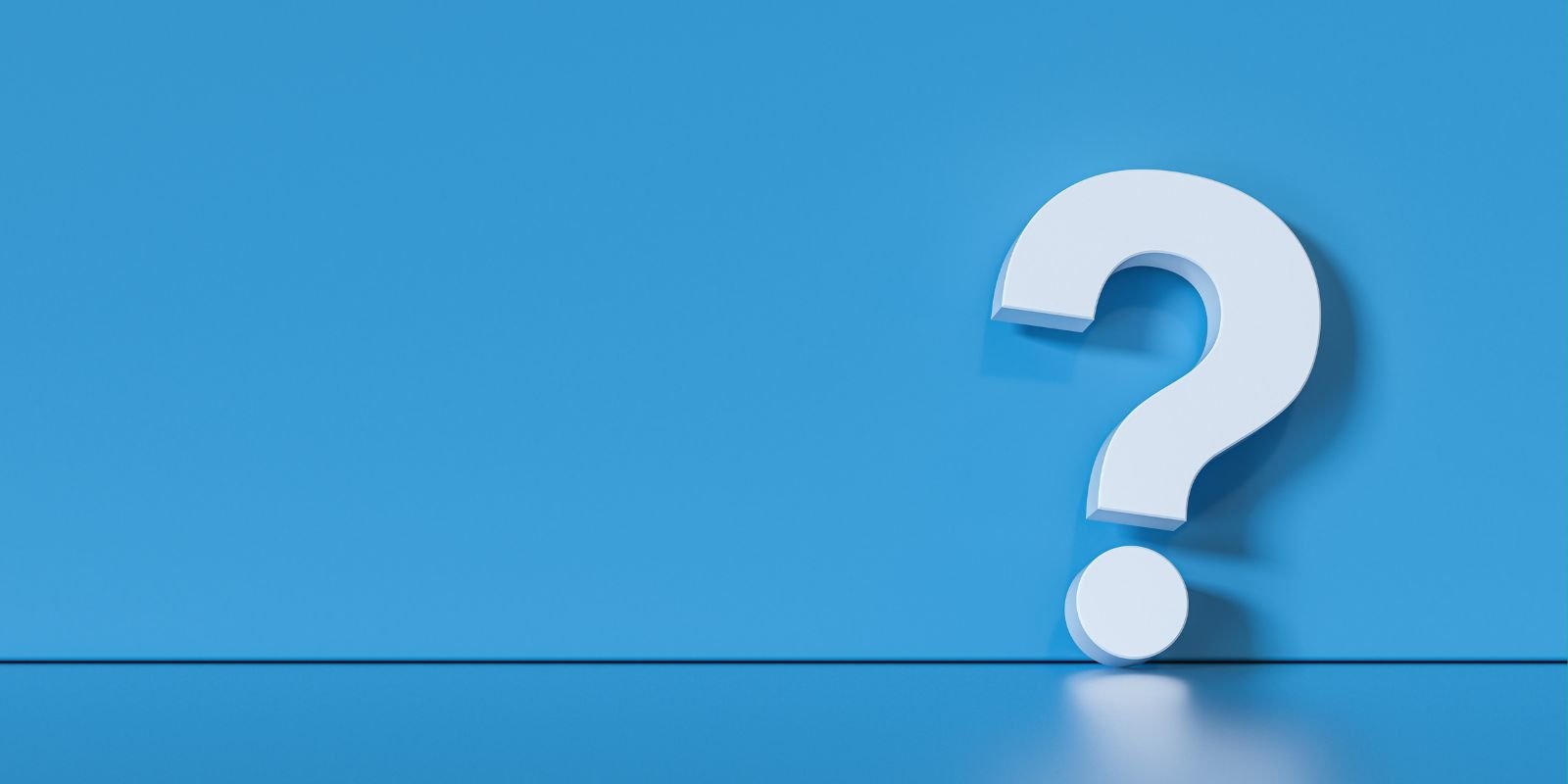 FAQs About Making a Successful Offer on a House
Below you'll find some of the most frequently asked questions that we hear about making a successful offer on a house.
What Do You Need to Make an Offer on a House?
To make an official offer on a house, you'll need:
The seller's name, home's address, and the name of everyone you intend to sign the deed

The price you're offering

Your down payment amount

Your earnest money deposit amount (which will be put in escrow)

Your mortgage pre-approval letter

Any contingencies you want to include

Your preferred closing and move-in dates

A deadline to review the offer
Your real estate agent or attorney can draft the offer on your behalf, but they will need your input on price, down payment, earnest money, and other details.
The funds will all be handled by a title company when the offer is accepted.
How Much Should You Offer on a House?
When making an offer on a home, it's important to consider the following:
Local housing market

How long the property has been on the market

Level of interest from other potential buyers 
While comparable sales can be helpful in determining the home's value, always keep your budget in mind and avoid offering more than you can comfortably afford. 
Use these factors to make a strategic and informed offer on your dream home.
What is Considered a "Low Ball" Offer on a House?
While there's no set formula, a low-ball offer is typically 15% to 20% less than the asking price. 
For instance, if the home you're interested in is valued at $300,000, offering $240,000 would be considered a low-ball offer. 
Keep in mind, however, that there may be instances where the seller has overpriced their property. 
In such cases, providing market data to support your offer can indicate your commitment to a serious deal.
How Much Do I Have to Put Down on a House?
The size of your down payment will be determined by several factors, such as your mortgage type and credit score. 
Those who qualify for VA loans or USDA loans can purchase a home with zero down payment. 
However, those pursuing an FHA loan must provide a down payment of at least 3.5%, assuming your credit score is at least 580. 
Conventional loans need at least 3% down, but you'd need a stronger credit profile to qualify.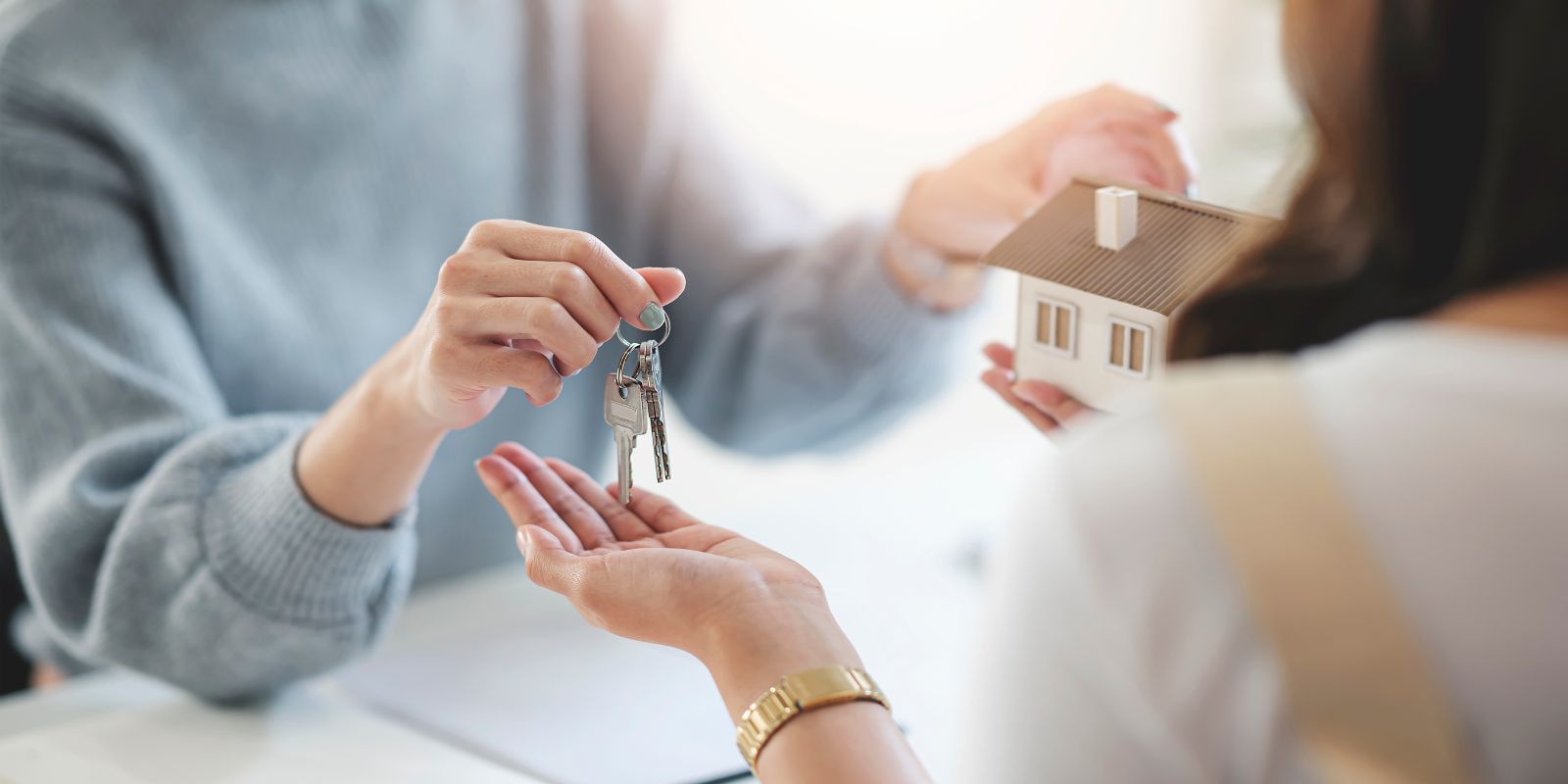 Final Thoughts on How To Make a Successful Offer on a House in Texas
You've done it! 
You have all the tools you need to make a successful offer on a house in Texas. 
Take your time ensuring you research deeply and understand the process – this will help you overcome any challenging steps and remain confident. 
Remember to take advantage of any resources including qualified agents to guide you along the way. 
With the combination of knowledge, research and guidance, you can ensure that your home buying experience is successful from beginning to end. 
If you'd like more information on how to make an offer on a house, or if you want to consult an agent for advice, why not turn to the tried-and-true experts at Helen Painter Group Realtors? 
A classic Fort Worth real estate agency, we've been serving buyers and sellers since 1958. 
With over six decades of success behind us, you'll surely have peace of mind knowing your best interests are being represented each step toward buying a home.
Feel free to give us a call or contact us to speak with an agent.