Are you thinking of selling your home in the near future? 
While it may seem like a relatively straightforward process, there are many intricacies to take into consideration when navigating through the process of listing, marketing and eventually closing on your property. 
Before putting things in motion with a real estate agent, make sure that all questions are answered upfront.
Ask your realtor these top 15 questions as part of this important preparatory step before you sell your home.  
By doing so, you will have greater peace of mind and clarity over everything involved in selling your property successfully.
Doing this will help you to form an action plan that will allow you to maximize financial return when selling your house and move on to other potential investments with confidence. 
What are some of these essential questions? 
Read on for our list of the top 15 inquiries every homeowner should make before signing any paperwork with their realtor.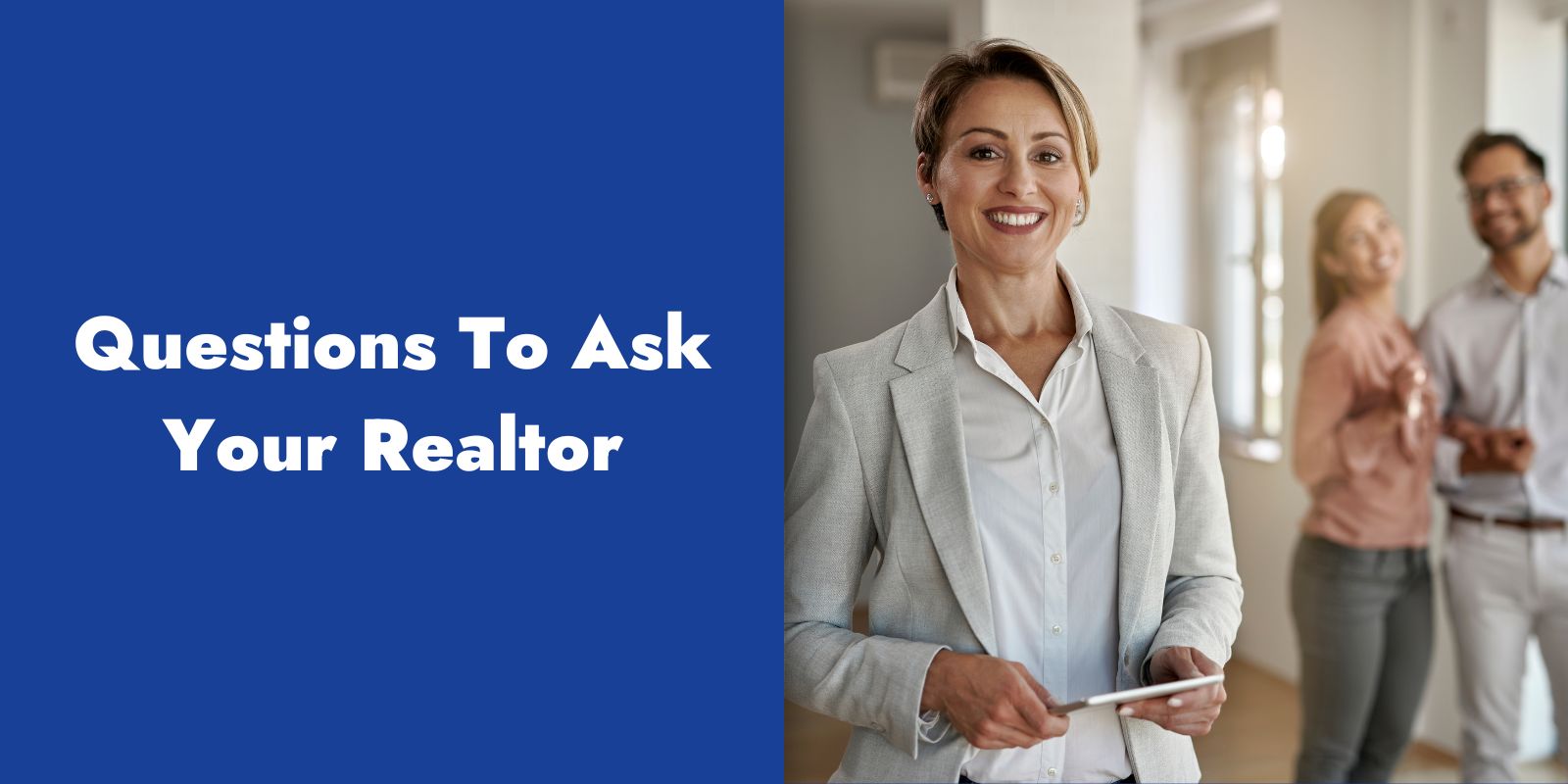 Questions to Ask Your Realtor
Below you'll find questions that you should ask your realtor before agreeing to work with them.
It's important that you find a trustworthy and reliable real estate agent to help sell your home.
Choosing the wrong real estate agent is a common home-selling mistake.
These questions will provide insight into a realtor's experience and strategy.
How Long Will It Take to Sell My House?
Selling your home is influenced by various factors, such as your location and the local housing market conditions. 
Additionally, your listing price, the condition of your home, and your marketing and staging skills (or those of your agent) can all impact the process.
According to data from the National Association of Realtors, the average home stays on the market for about 62 days. 
However, it's important to note that this varies significantly by state. 
Here in Texas, the median days on market for homes was 43 days.
In Vermont, the average house takes 96 days from listing to closing. 
Understanding the unique dynamics of your specific market can provide insight into how quickly your home may sell.
When it comes to selling your home, having a solid understanding of these factors can help you navigate the process more effectively. 
Whether it's choosing the right listing price, ensuring your home is in top condition, or implementing effective marketing strategies.
Being knowledgeable about the market will enable you to make informed decisions and increase your chances of a successful sale.
How Many Similar Homes Have You Sold?
Choosing a trustworthy Realtor to sell your house is a significant decision. 
With the abundance of information and resources available online, it can be challenging to find a good real estate agent without falling prey to scams. 
Ensuring that a real estate agent is someone you can trust should be your top priority.
One way to gauge a real estate agent's familiarity with your area is by checking if they have sold homes in your neighborhood. 
If they have, they should be knowledgeable about the potential selling points in that specific area.
However, if the answer is "none," don't dismiss the Realtor right away. 
Take into account their skills and expertise, as there are still many other important factors to consider.
Finding a reliable and competent real estate agent is crucial.
By keeping these points in mind, you can navigate the home-selling process with more confidence and peace of mind.
How Will You Market My Home?
When it comes to marketing homes, there's a common misconception that all Realtors do the same thing.
Putting up a for sale sign and posting it to the Multiple Listing Service (MLS). 
But that couldn't be further from the truth!
In our experience, simply posting a property to the MLS is just the tip of the iceberg when it comes to a successful marketing campaign. 
Ask the real estate professionals you're interviewing the following questions: 
"How will you market my home beyond posting it to the MLS?"

"Do you have examples of previous marketing campaigns?"

"Have you run marketing campaigns?"
It's not just about posting it to the MLS that makes the difference between selling for top dollar or not – it's how it's done. 
Professional photography, videography, virtual tours, floor plans, and well-written ad copy are absolutely critical in presenting your property in the best light online. 
The better your property looks online and the more exposure it gets across multiple channels.
That means more showings, interest, and high-quality offers.
So, remember, when it comes to selling your property, there's so much more than meets the eye. 
Don't settle for less – choose a Realtor who understands how to market your home effectively and make it shine online!
How Much is Your Commission?
Understanding how agents get paid can be a bit confusing, especially if you're new to the game. 
Here's the lowdown: when a house is sold, the seller typically pays a percentage commission, usually around 6% of the sale price. 
This commission is then divided between the buyer's and seller's agents.
Now, here's where things get interesting. 
In real estate, everything is negotiable, including the commission. 
Agents have to prove their worth and earn what they make. 
A slightly higher price tag often translates to a higher level of service from your agent.
There are also agents who offer their services for less.
If you want to avoid paying a commission, there are certain pitfalls when sellers try to sell directly to buyers. 
They may save money on an agent's commission, but they often leave money on the table when it comes to the purchase price.
The key takeaway? 
When it comes to real estate, knowledge is power. 
By understanding how agents get paid and the potential trade-offs involved, you can make informed decisions that maximize your return on investment.
Questions Before Listing
The questions below should be asked before listing your home.
They will also help to clarify your realtor's strategy for putting your home in the best position to sell.
How Much is My Home Worth?
Determining the value of your home depends on two key factors: its condition and the level of demand for similar homes. 
To get a better idea of what your home might be worth in the market, it's best to look at comparable sales or "comps." 
These are properties that are similar in size and condition to yours.
Real estate agents rely on comps to help determine the right pricing strategy for your house. 
When it comes to pricing a home, it's crucial to consider the type of market you're in – whether it's a hot seller's market vs. buyer's market, or a balanced market. 
In a seller's market, the goal is to position your house as the best option within its price range.
To determine the appropriate asking price, rely on your real estate agent's expertise. 
They will conduct a comprehensive comparative market analysis (CMA), analyzing around 10 properties that are similar to yours in terms of location and size. 
This step is often one of the first ones in listing your property, and it provides valuable insights.
Unlike online tools, your agent's CMA takes into account important nuances that can impact your home's value.
This includes things like recent upgrades, unique features like a steep hill location, or proximity to local attractions. 
By working closely with a real estate agent, you can ensure a more accurate pricing strategy.
Remember, agents are incentivized to price your home correctly. 
They want to strike a balance – avoiding overpricing that may lead to a property sitting unsold while also aiming to get the seller the best possible price. 
Rest assured that the price they suggest is not a random figure pulled out of thin air.
By collaborating with your agent and leveraging their expertise, you can navigate the complexities of home pricing and make an informed decision. 
So, trust in your agent's guidance throughout the process.
When is the Best Time to Sell My House?
Selling your home can be done any time of the year.
There are certain months and even specific days that can make the process easier, faster, and more profitable. 
Typically, spring and summer are the hottest homebuying seasons, while sales tend to slow down during fall and winter.
A study conducted by ATTOM Data found that June, May, and July are the prime months for selling. 
In fact, homes sold in June tend to make about 9.2% more than average.
Those sold in May bring in approximately 7.4% more. 
Interestingly, the day you list your home also matters. 
According to Redfin, homes listed on Thursdays tend to sell for more money and at a faster pace compared to other days of the week.
Of course, it's important to keep in mind that real estate is a localized industry.
The best time to sell a house can vary depending on your specific market and situation as a homeowner. 
Here are a few factors to consider:
Market Demand:

Is the real estate market in your area more favorable for buyers or sellers? Listing your home during a seller's market can help maximize profits and minimize the time it spends on the market.

Mortgage Loan Balance:

The more you've paid down your mortgage loan, the greater your potential profits will be.

Financial Comfort:

Selling a home incurs costs, as does purchasing a new one if that's part of your plan. Make sure you have the necessary funds to cover these expenses.

Local Market Conditions:

Before listing your home, it's worthwhile to gauge the local market trends, such as the number of active listings and the median sale price.
By taking these factors into account, you can navigate the home selling process more effectively. 
This will help to ensure the best outcome for your unique situation.
How Much Should I List My Home For?
One of the crucial questions to ask your realtor is how they determine the listing price. 
Selling a house doesn't have to be a stressful experience.
Especially when you have the guidance of a real estate agent who can ease your worries. 
It is important to understand your realtor's approach to pricing and whether it aligns with your goals.
Setting the right price for your home is a pivotal step in the selling process. 
Price it too high, and you might struggle to attract potential buyers. 
Price it too low, and you may regret it later. 
That's why consulting with a real estate agent who can provide an estimation of how much your home should be listed for is invaluable. 
It's also essential to consider whether you are looking for a quick sale or if you want to wait for the right buyer who can offer a higher listing price. 
Waiting for the right opportunity can be rewarding.
Especially if you invest effort into effectively marketing your listing and enhancing its value.
So, how does a Realtor determine the listing price? 
One method is through comparative market analysis.
This involves evaluating your home in relation to recently sold properties that are similar to yours. 
Your realtor should provide valid reasoning for the price they suggest.
Ask the right questions of your realtor.
Their answers can help you navigate the process of selling your home with confidence.
More importantly, they can help you achieve a successful outcome.
Additional Resources: 
Should I Make Repairs Before Listing The House?
Many buyers prefer a "move-in ready" property that requires minimal work before they can settle in. 
This is especially true for younger buyers, with a whopping 76% emphasizing the importance of a move-in ready home.
To maximize the appeal and value of your home, consider making repairs before listing it on the market. 
Focusing on smaller cosmetic repairs can make your home more marketable. 
However, don't overlook bigger issues like a damaged roof or a broken AC unit. 
In such cases, you have two options: either cover the repair costs yourself or adjust the selling price accordingly. 
Most buyers won't be willing to pay top dollar if they know there are expensive projects looming.
To stay ahead of the repairs, consider scheduling a seller's inspection. 
A professional home inspector can evaluate your property for potential issues.
For a few hundred dollars you'll get a professional inspection and a detailed report. 
This report will serve as a valuable guide for your pre-listing repair projects. 
Addressing these issues makes your home more attractive to potential buyers.
It also prevents time-consuming inspection delays later on. 
Some states have specific disclosure requirements for issues that arise during inspections.
By taking these steps, you can ensure that your home is in the best possible condition.
This will increase its chances of selling quickly and at a desirable price.
Additional Resources:
What Should I Do to Prepare My Home For Sale?
Before you put it on the market, it's important to have a real estate agent by your side as an objective set of eyes. 
A professional can do a walkthrough and provide valuable insights on:
Projects to complete

Necessary repairs

Simple ways to spruce up your space
Every house is unique, and some require more TLC than others before hitting the market. 
There are two general rules of thumb to keep in mind when preparing your home for sale:
Declutter and Organize Room By Room: 
Give your home a spacious and open feel.
Take down family photos, clear off countertops, and put away knick-knacks and personal items. 
Creating a clutter-free environment can make a significant difference in buyers' perception.
Make the Most of Your Square Footage: 
Maximize your space by purging unnecessary items. 
Consider renting a shipping container or a storage unit to temporarily store belongings during showings. 
Remember, clearing up clutter can potentially increase your home's asking price.
Don't forget about the power of a thorough cleaning. 
Treat your home as if you were expecting company, but multiply your efforts by 100. 
Scrub the floors, freshen the air, dust the bookshelves, deep clean the carpets, and wash the windows. 
A clean and well-maintained home leaves a positive impression on potential buyers.
Lastly, a local real estate agent who is an expert in your neighborhood can provide valuable guidance. 
They understand what buyers are looking for and can assess how your home compares to others in the area.
By following these tips, you can ensure your home is ready to shine in the competitive real estate market. 
Additional Resources:
Do I Need to Stage My Home?
Home staging is a powerful tool that helps potential buyers envision themselves living in your home.
It ignites their imagination and inspires them to make better offers. 
In fact, real estate experts fully support the concept of staging.
It's an effective way to decrease your time on the market and maximize the selling price of your house.
When it comes to staging, two key areas to focus on are the living room and master bedroom. 
These rooms are known to leave a lasting impression on buyers. 
The good news is that staging doesn't have to break the bank. 
With guidance from your trusted real estate agent, you can transform these spaces into irresistible showcases without spending a fortune. 
Once you've done the necessary cleaning and decluttering, you're already well on your way to creating an inviting atmosphere.
If your agent suggests it, consider hiring a professional stager. 
They have the expertise to bring in furniture and design elements that showcase the full potential of your home.
This helps to make it even more appealing to buyers. 
It's especially beneficial if you've already moved out and your home is vacant. 
An empty house can be a challenge for buyers to visualize themselves moving into.
With the help of a skilled stager, you can create a welcoming and captivating environment that captures their imagination.
So, whether you're still living in your home or have already moved out, home staging is a critical step.
One that can make a significant difference in attracting potential buyers and enticing them to make an offer.
Should I Get A Pre-Inspection Before Listing My Home?
As a seller, it's important to know what to expect during a buyer's home inspection before the closing process. 
Understanding this can help reduce surprises, minimize stress, and expedite the sale.
Once you have completed the pre-inspection, you can proactively address any minor inconveniences like a broken garage window. 
Taking care of these small maintenance issues will demonstrate your commitment to the overall condition of the house.
A complete bathroom renovation may not be necessary at this stage.
However, investing in small home improvement projects can generate significant returns. 
For example, a fresh coat of paint is an inexpensive and effective way to give the interior a quick facelift.
It's crucial to be transparent and disclose any material defects discovered during the pre-inspection to potential buyers in writing. 
This will earn their trust and showcase your willingness to resolve significant problems even before booking showings.
By addressing issues upfront, buyers may be more open to negotiations when new concerns arise during the contract period. 
Creating a positive and trustworthy impression throughout the process can make a significant impact on the final outcome.
What Should I Disclose to Potential Buyers?
In Texas, sellers are required to provide important disclosures about the condition of residential properties.
Disclosures are mandated by Texas Property Code Section § 5.008. 
This information, which focuses on material defects, must be shared with purchasers through a written notice.
The Texas Real Estate Commission (TREC) is a state agency responsible for overseeing the real estate market.
They've developed a standard form that incorporates the required language. 
It is crucial to deliver the closing disclosure form to the buyer before or on the effective date of the property purchase contract.
Timing is key.
You cannot wait until the buyer is bound by the contract to disclose significant issues such as malfunctioning electricity. 
Material defects have the potential to impact a buyer's decision and may even affect the offer price. 
Ensuring transparency and providing these disclosures in a timely manner builds trust and enables a smoother transaction.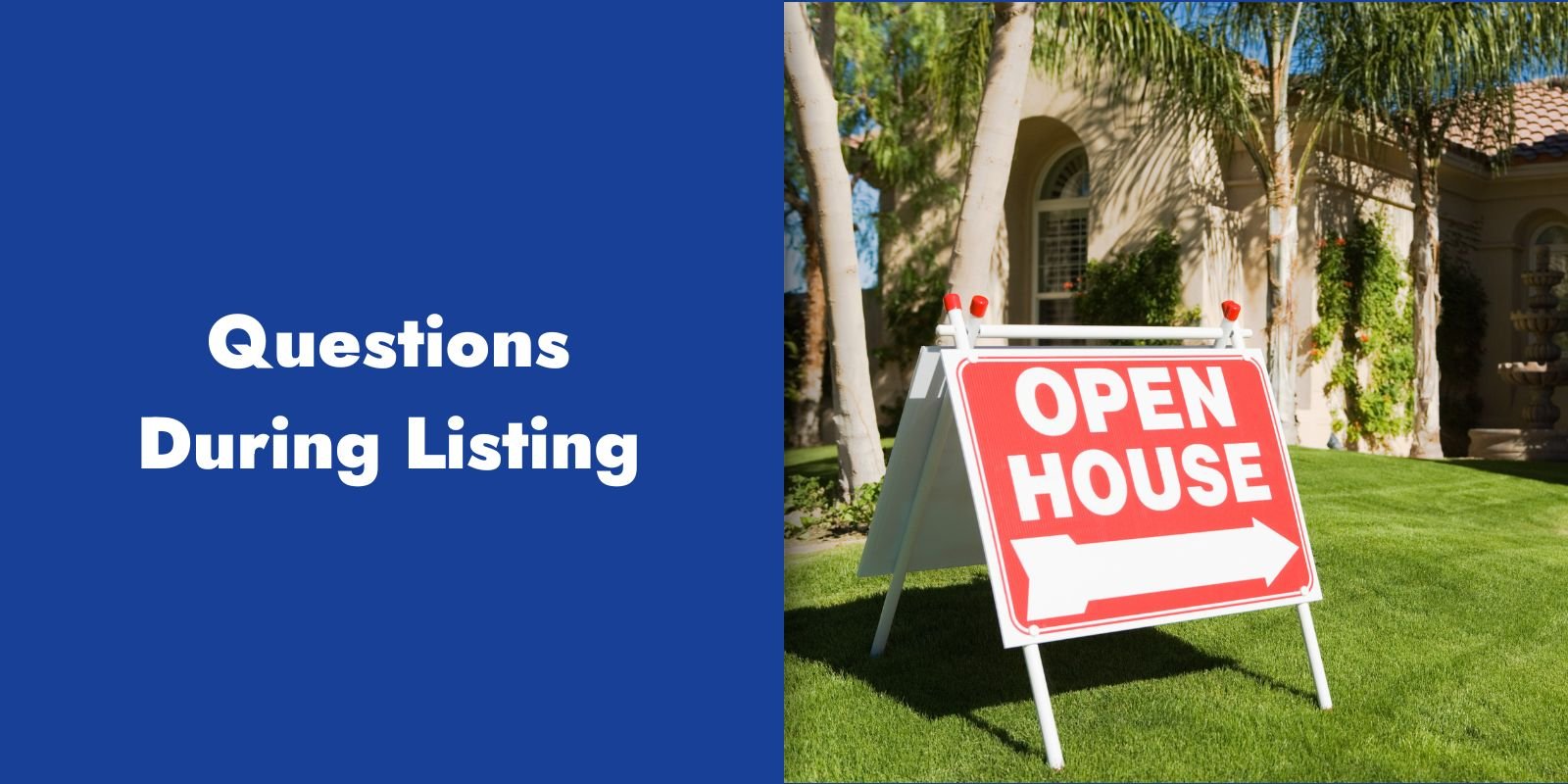 Questions During The Listing
The questions below are relevant to when your home has been listed.
They will help shed light on different aspects of the real estate closing process.
How Long is the Closing Process?
Closing on a house typically takes between 30 to 45 days. 
For buyers taking out a mortgage to purchase a home, the process of closing on the home takes an average of 47 days.
This is from application to closing and funding. 
Certain steps in the mortgage loan process are governed by mandatory waiting periods.
Other steps are dependent on third-party service providers (like appraisers).
The actual timeline can vary based on factors such as loan type and the housing market's health. 
But don't worry, the differences are relatively minor.
If the closing process only takes 30 days, it means that there were minimal complications in assessing the buyer's finances, as well as appraising and inspecting the seller's home. 
In September 2021, standard mortgage loans had an average closing time of 49 days.
Federal Housing Administration (FHA) loans took a bit longer at 52 days.
Staying organized and maintaining clear communication between the buyer, seller, and mortgage lender, can make the closing process faster. 
Not only will this save you both time and money, but it'll also help avoid unnecessary stress and anxiety along the way. 
How Do Home Inspections Work?
While not all sellers opt for a seller's inspection beforehand, it can actually help you prepare your property for a successful sale.
However, even if you've had a seller's inspection, you can still expect a home inspection to take place once you've accepted an offer. 
The buyer will typically hire a local inspector to evaluate the property, and based on the findings, they may request that you credit them for some repairs. 
It's important to note that any repair costs would be deducted from your closing proceeds.
From a logistical standpoint, there's not much you need to do before the inspector arrives. 
You or your agent will simply need to provide access to the home, ensuring they can thoroughly explore every area, including attics, crawlspaces, and basements.
By considering these factors and staying informed, you'll be better prepared for the home inspection process and ensure a smoother selling experience.
Additional Resources:
Should I Be Present During Showings?
When it comes to showing your home to potential buyers, it's best if you aren't present. 
Having you breathing down their necks can make home buyers feel uneasy.
This can prevent them from exploring the home objectively. 
Leave the showing in the capable hands of your real estate agent. 
Although it may be difficult not to watch the buyers' reactions, it will ultimately help in getting your home sold.
In addition to removing yourself and your loved ones from the premises, make sure all pets and children are also out of the house. 
Remember, buyers want to imagine what it would be like to live in your home.
The less it appears to belong to someone else, the better. 
Pets and children can cause distractions and even anger potential buyers who are trying to focus on the property.
Acting invisible doesn't just stop at removing people from the equation; it also involves removing certain belongings. 
Take down family photos, religious art, and anything that denotes specific political beliefs. 
These personal items can distract buyers and make the home feel like someone else's. 
Create a blank slate where they can envision their own pictures and memories.
To make the showing experience more enjoyable, have refreshments available and make parking easy by moving your car. 
Buyers can become grumpy if they have to park far away. 
Additionally, have any important paperwork readily available for buyers to view. 
They will appreciate having access to as much information as possible to address any questions on the spot.
Before showing the house, always listen to your real estate agent's advice on necessary changes. 
While it can be tough to hear what might not appeal to others, your agent is an expert in what sells. 
Making the requested changes could help your property sell faster and for a better price, so trust their expertise.
By following these tips, you can ensure a more engaging and successful home-showing experience.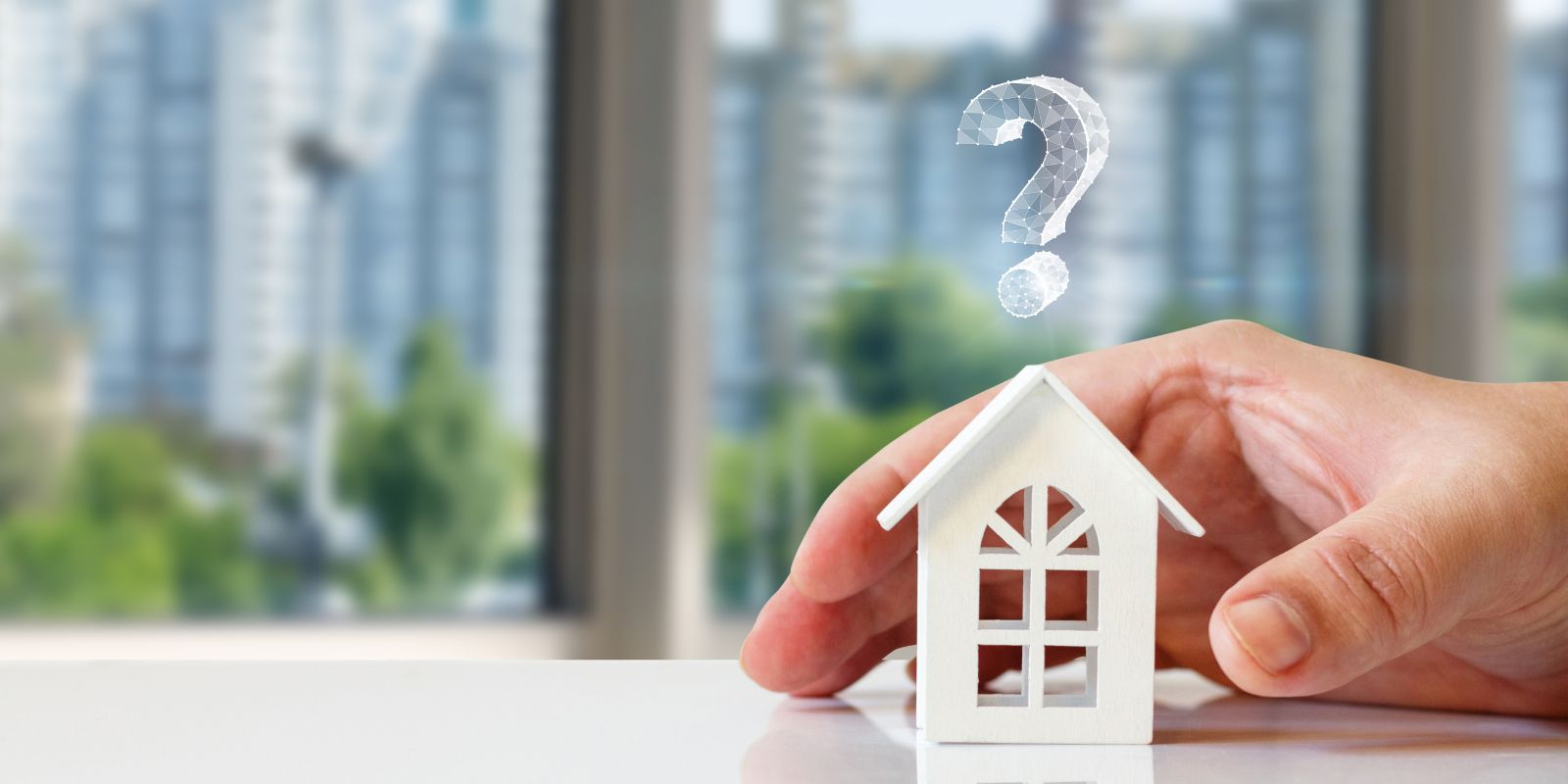 Wrapping Up Our List of Questions to Ask Before Selling Your Home
Now that you've seen the top 15 questions to ask your realtor before you sell your home.
Hopefully, this will empower you to go into the process with more confidence. 
It's natural to feel overwhelmed by the home-selling process.
Having a trusted and knowledgeable realtor can make it vastly easier. 
Take time for yourself and make sure that any concerns or questions you have about every step of the selling experience are addressed. 
Doing so will take away much of the stress associated with selling a house and leave room for excitement. 
It's important to arm yourself with all the information possible before embarking on the adventure of selling your home. 
Asking your realtor these questions before listing will prepare you with a realistic understanding of what lies ahead. 
After all, an informed decision has always been an educated one.
The right knowledge empowers us as we make important choices in life. 
Hopefully, this list is helpful when starting your journey.
We encourage anyone who feels overwhelmed by the process to reach out for assistance.
Feel free to contact us to answer any questions you have about selling your home.
You can give us a call at (817) 923-7321.
Our knowledgeable team of real estate agents are here to help!
Helen Painter Group Realtors is here to offer our expertise when it comes to selling your home.
A long-standing and trusted Fort Worth real estate agency, we've been serving buyers and sellers since 1958.